Sacred Civics: Building Seven Generation Cities
Date: Wednesday, August 3, 2022 | 12:00 p.m.–1:00 p.m. ET
Speakers: Jayne Engle and Tanya Chung-Tiam-Fook
What kind of world might be possible if we centered spirituality and sacred values in how we live, organize and govern ourselves, determine and distribute wealth, inhabit and design cities, and construct relationships with others and with nature?
The new book Sacred Civics explores this question through contributions from renowned and rising voices – academics, professionals and activists – from a wide range of disciplines and fields. Drawing on the wisdom of Indigenous traditions, social and political movements like Black Lives Matter and well-being economies, and participatory technologies, Sacred Civics unpacks the role of values, commons and wisdom in shaping cities and communities.
Join us for a conversation with co-editors Jayne Engle and Tanya Chung-Tiam-Fook on the intersections of social and climate justice, inclusivity, participatory design, healthy communities and future cities.
For more information:
Speakers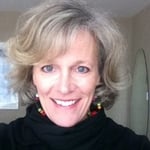 Jayne Engle, Co-Editor and Co-Author, Sacred Civics: Building Seven Generation Cities

Jayne is committed to system transformations for the long term that are radically inclusive and caring, decolonizing and ennobling. She's an urbanist, strategist, experimentalist and curator of ecosystems and change processes.

An Adjunct Professor at McGill University School of Urban Planning, she was until recently Director of Communities at the McConnell Foundation, where she curated the Cities & Places Portfolio – philanthropic work that fostered social and civic innovation and infrastructure for equitable and regenerative cities.

Jayne has worked for 25 years in philanthropic leadership, city planning and community asset development, urban policy innovation, participatory research and collaborative governance design in the US and across Europe, Canada and the Caribbean.

She holds a PhD in Urban Planning, Policy & Design from McGill University in Montreal; a Master of Urban & Regional Planning from the University of Pittsburgh; and an MBA in real estate development and urban land studies from Temple University in Philadelphia.

Jayne is a co-editor and co-author of Sacred Civics: Building Seven Generation Cities.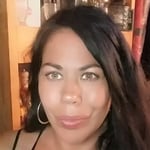 Tanya Chung-Tiam-Fook, Co-Editor and Co-Author, Sacred Civics: Building Seven Generation Cities

Tanya Chung-Tiam-Fook specializes in the areas of climate and ecological resilience, Indigenous knowledges and partnerships, innovation, place-keeping and health and mental wellness.

Working in non-profit, academic, government and grassroots settings across Canada and internationally, Tanya leads research and knowledge co-creation, program and content development, partnerships, strategy and advising in her roles as Director of Research for the Centre for Indigenous Innovation and Technology (CIIT) and Associate of Future Cities Canada (FCC)

She also has consulting and advisory roles as subject specialist with numerous organizations and committees.

Tanya holds a PhD in Environmental Studies, postdoctoral fellowships in climate change and Indigenous health, an MA in International Development Studies and a diploma in psychodynamic psychotherapy.

Tanya's Akawaio and mixed ancestry from Guyana and the Netherlands, combined with interdisciplinary and international experiences, enable her to bring intercultural and multifaceted perspectives to her work.

Tanya is co-editor and co-author of Sacred Civics: Building Seven Generation Cities.