Our Learning Agenda
Get information about the event learning agenda, workshops and interactive activities.
We are excited to bring the workshop and participants to the City of St Albert, Alberta. St. Albert was one of Deepening Communities founding memberships and has been working hard over the last three years to connect people to create action and build a sense of belonging. St Albert is located on the Sturgeon River northwest of the City of Edmonton. The city was originally settled as a Métis community, and is now the second-largest city in the Edmonton Metropolitan Region.
Each morning we will hear from world-renowned keynote speakers and panels. These panels will dive deeper into the work that residents are doing to build community. We will be working with St. Albert and Wetaskiwin as our hosts for the event and our partner to help Tamarack put together a learning agenda that will bring a deep understanding of co-generative learning to the space. This will include small and large group conversations and creative design features that include a learning wall, active Twitter feeds, a celebration and much more. 
Lunch and three breaks daily are included in your conference fee and there will be plenty of time for walks or just sitting in a garden during breaks. Oh, and we did not forget the fun! Special activities are being planned with coffee breaks, music and inspiring interactive spaces and interpretive exercises.
Each afternoon after our inspiring keynotes and panels, you will spend the afternoon in two (a total of 4 workshops) of our 18 workshops. 
Day 1
Tuesday, June 6
8:30 am - Opening with Vice President of Region 4 Gary Gagnon from Métis Nation of Alberta and Welcome from our Emcee
9:00 am Keynotes:
10:00 am Break
10:30 am Keynotes:
When Community takes the lead with Ksenia Stepkina

Creating safety for newcomers to participate in community with Karis Nsofor

Building relationships for change with Elder Alvin
Small Group Work
Noon-Lunch
1:00pm Round #1 Workshops
3:00pm Round #2 Workshops
5pm Evening fun- Celebrating Culture in our neighbourhoods
Day 2
Wednesday, June 7
8:30 am - Reconvene the Learning Community with Elder J0-Ann Saddleback from Samson Cree Nation and our Emcees
Keynote:
Building community via the neighbourhood with Emily Talen

Centering Community: Meeting in the middle with Muslim women and people of African descent, case studies from Victoria with Lisa Helps
10:00 am Break
Leadership Panel - How institutional leaders work together to put community at the centre of their work and support community ambition.
Chief of Staff, City of Edmonton-Salima Ebrahim

Lloydminster Councillor - Lorelee Marin

St Albert Superintendent -Krimsen Sumners

Director - Healthy Settings at Alberta Health Services - Lisa Allen Scott

Manager, Public Engagement at Regional Municipality of Wood Buffalo-Nadia Power
Small Group Work
Noon-Lunch
1:00pm Round #1 Workshops
3:00pm Round #2 Workshops
5pm Evening fun- Pop up Party with Community Connectors
Day 3
Thursday, June 8
8:30am - Reconvene & Inuit blessing by Jeanien Bell, Inuit Community Development and Education Foundation
9:00 Keynotes
Meeting in the Middle: Dance lessons for Partners with Jim Diers
Belonging will bring us closer to the middle with Kim Samuel
10:15 Break
10:45 Keynote:
Meeting in the Middle with Chief Wayne Semaganis from Little Pine Cree Nation, Treaty 6
Now What and Inspiration going forward with Heather Keam
Inspirational stories of working together:
Meeting in the middle to building a healing garden
Connect Wetaskiwin bringing community together
Building Belonging in St Albert
11:45 Wrap up & Closing;
Inspiration from Timiro Mohamed
Inspiration from Ryan Arcand
Emcees final words
12:30 Closing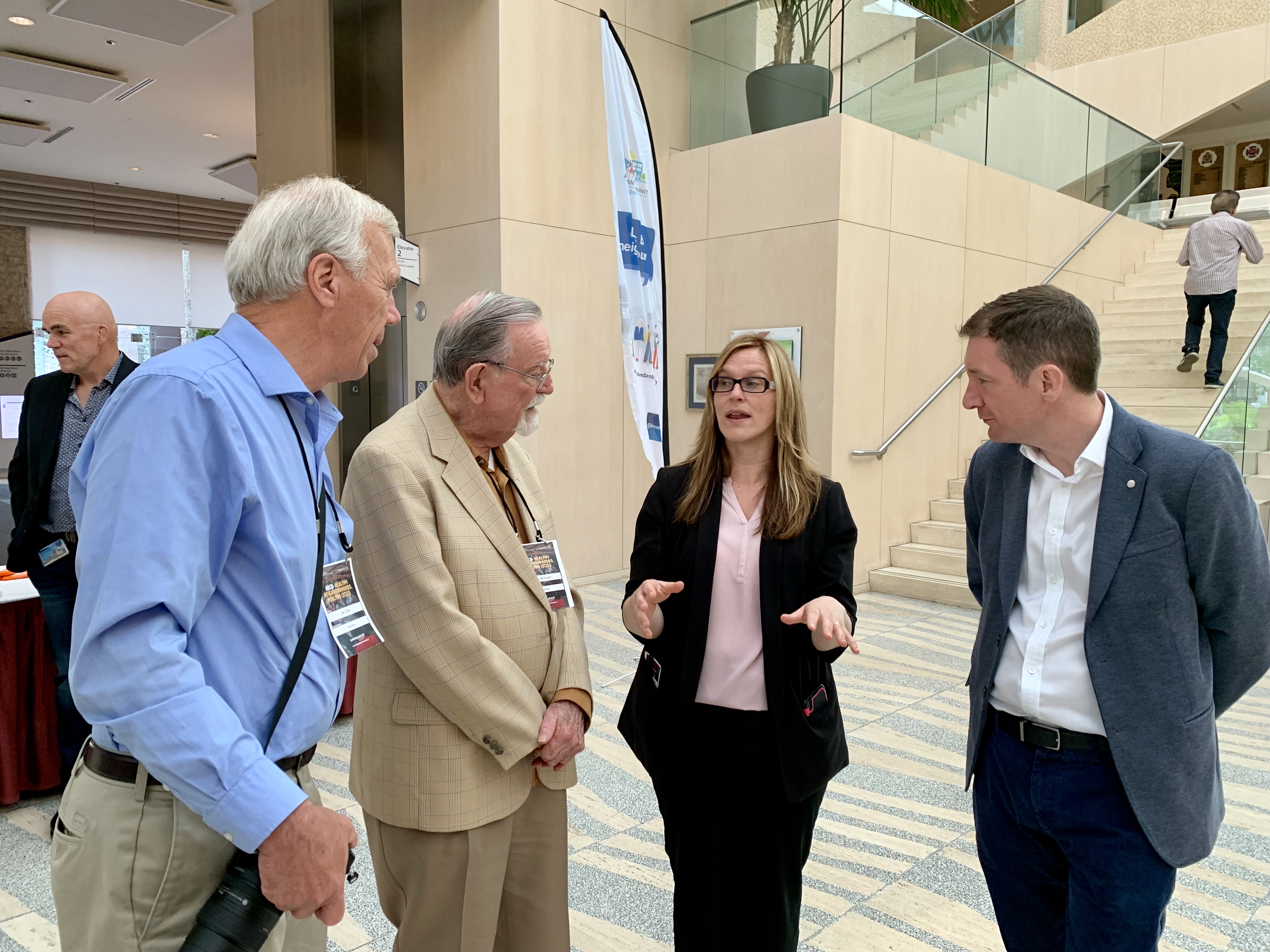 Workshops
We have organized the workshops into three themes, and these workshops will be small 1.5 hr interactive workshops that will help to build your knowledge and skills to deepen your community.
Emerging Topics:
Building inclusive communities
Community's role in supporting young people
An asset-based approach to solving problems
Building caring communities
Connecting communities to build a sense of belonging
Building Blocks of Community:
Engaging Neighbours

Asset Mapping

Shifting Mindsets

Roles and Function of Community