The Power of Place
Date: Wednesday, June 9, 2021 | 1:00 p.m. - 2:00 p.m. ET
Speakers: Emily Sun, Jo Blundell, and John Hitchin, with Liz Weaver
Where we live matters. Many of us believe that good people make good places. The reverse is also true – good places make good people. But so often, we don't make the investments in both people and places. Emily Sun and Jo Blundell of Project Place have been researching the resurging importance of place in the United Kingdom.

There is a growing acknowledgment in the UK that certain tough social problems can only truly be tackled through communities in a way that builds ownership, understanding and a legacy of change. Common threads of this can be seen in the work of organisations like New Local, the Better Way Network, the Human Learning Systems collaborative and many others.

There are no simple roadmaps or quick fixes, this is difficult work and those involved have to find their way based on local circumstances and the capacity of the community and local partners to make the change happen. We are particularly interested in how this work happens in defined places and communities, in what is often described as place-based working:

"The term 'place-based', in relation to foundations or national government bodies, is currently used to describe a range of approaches, from grant-making in a specific geographic area to long-term, multifaceted collaborative partnerships aimed at achieving significant change. In most cases, it is more than just a term to describe the target location of funding; it also describes a style and philosophy of approach which seeks to achieve 'joined-up' systems change."

Emily Sun and Jo Blundell, along with John Hitchin, will join Liz Weaver in a lively conversation about the power of place. Together we will explore how place-based change has the potential to solve some of the most challenging problems currently facing Canada and the UK. We will learn more about the place-based research findings and discuss how people and place are pivotal to community vitality and economic inclusion.

Register for this webinar below. All registrants will receive a full recording of the webinar, a copy of the slides, and a collection of links and resources.


Speakers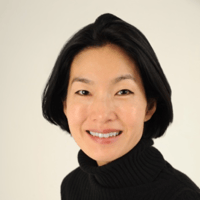 Emily Sun
Emily consults to organisations in the health, education and social sectors, that are interested in building cultures and teams where collaboration, learning and innovation can flourish. She is particularly interested in organisations that are focused on community based, multi-stakeholder approaches that address complex, systemic issues and opportunities. Emily has been with Project Place in the UK since 2019, a collaboration building a centre of learning for place-based work across the UK.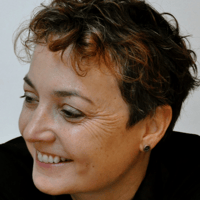 Jo Blundell
Jo has a background in UK public sector service and has a deep interest in designing and delivering transformation through collaboration and through engagement with people with lived experience and citizens. She is a service designer and works as part of a network of people and organisations, including Collaborate CIC, the Design Council, Government Outcomes Lab and Project Place. She is a Fellow of the Blavatnik School of Government at Oxford University and co-authored 'Are we Rallying Together. Collaboration and public sector reform' with colleagues from the Government Outcomes Lab.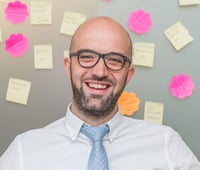 John Hitchin
John Hitchin is Chief Executive of the social enterprise, Renaisi, which has been delivering place-based approaches in the UK, and working with others to think about place, since its founding in 1998. Renaisi delivers frontline support to economically excluded adults in London, works as a research, evaluation and strategy consultancy for social sector organisations, and coordinates place-based systemic work.
John works with partners and clients on questions of leadership, collaboration, place, impact, and systems change. This currently includes a network of social action place programmes, an anchor collaborative in Hackney, a social investment partnership in Southwark, and an innovative partnership of six major foundations through Local Motion.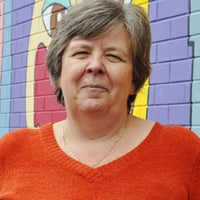 Liz Weaver
Liz Weaver is the Co-CEO of Tamarack Institute and leading the Tamarack Learning Centre. The Tamarack Learning Centre advances community change efforts by focusing on five strategic areas including collective impact, collaborative leadership, community engagement, community innovation and evaluating community impact. Liz is well-known for her thought leadership on collective impact and is the author of several popular and academic papers on the topic. She is a co-catalyst partner with the Collective Impact Forum.