Learning Agenda
This event will build hope and inspiration as we explore the concept of resilience in a new way. Details for plenary sessions will be added here as they are confirmed.
Communities Ending Poverty: Summit for Strength will convene learners across geographies, sectors, identities, and experiences. Together, we will engage in creative dialogue and networking, and will learn from Indigenous Elders and Knowledge Keepers, inspirational Keynote speakers, and diverse panels. Learners will interact through World Cafés and workshops, and will hear community change success stories from across Canada and beyond.
Over our three days together, the Summit for Strength will build hope and inspiration as we explore the concept of resilience in a new way. We will identify the most important policy changes that we will need to influence if we are to be successful in reducing the growing demand for individuals to be resilient in the face of broken systems.
Learning and outcomes from this event will inform an influential public policy agenda that Communities Ending Poverty will commit to taking forward following the event.
1:00 pm ET - Welcome and Plenary
Welcome - Elders Wallace and Florence Alexson with emcees Ana Gonzales Guerrero, and Natasha Beedie: What is resilience and why is it our theme?


Video Stories - Hope and Resilience: Government, business, non-profit and lived/living experience perspectives


Keynote - Michael Redhead Champagne: Implementation as Medicine
2:30 pm ET - World Café: Success stories from Communities Ending Poverty
Giiwe Sharing Circle, Bruce Grey
High School Education That Matters, Portage la Prairie
Zunga Bus, Powell River
4:00 - 4:15 pm ET - Closing
How do we Build Resilience?
11:00am ET - Welcome and Plenary
Welcome - Elders and emcees: Building a hopeful and more positive future for all


Video Stories - Hope and Resilience: Lived/living experience perspectives from Hawaii


Inspiration - Danya Pastuszek, co-CEO, Tamarack Institute
12:30pm ET - Workshops Round 1
2:15pm ET - Lunch
2:45pm ET - Workshops Round 2
4:30 - 4:45pm ET - Closing
Policy and Systems Change
11:00 am ET - Welcome and Plenary
Welcome - Elders and emcees: Shifting policies and systems, and overcoming biases to get to transformational change


Inspiration - Colleen Christopherson-Cote: Shifting systems to reduce the growing need for individuals to be resilient


Keynotes:
12:15 pm ET - Workshops Round 3
2:00 - 2:15 pm ET - Closing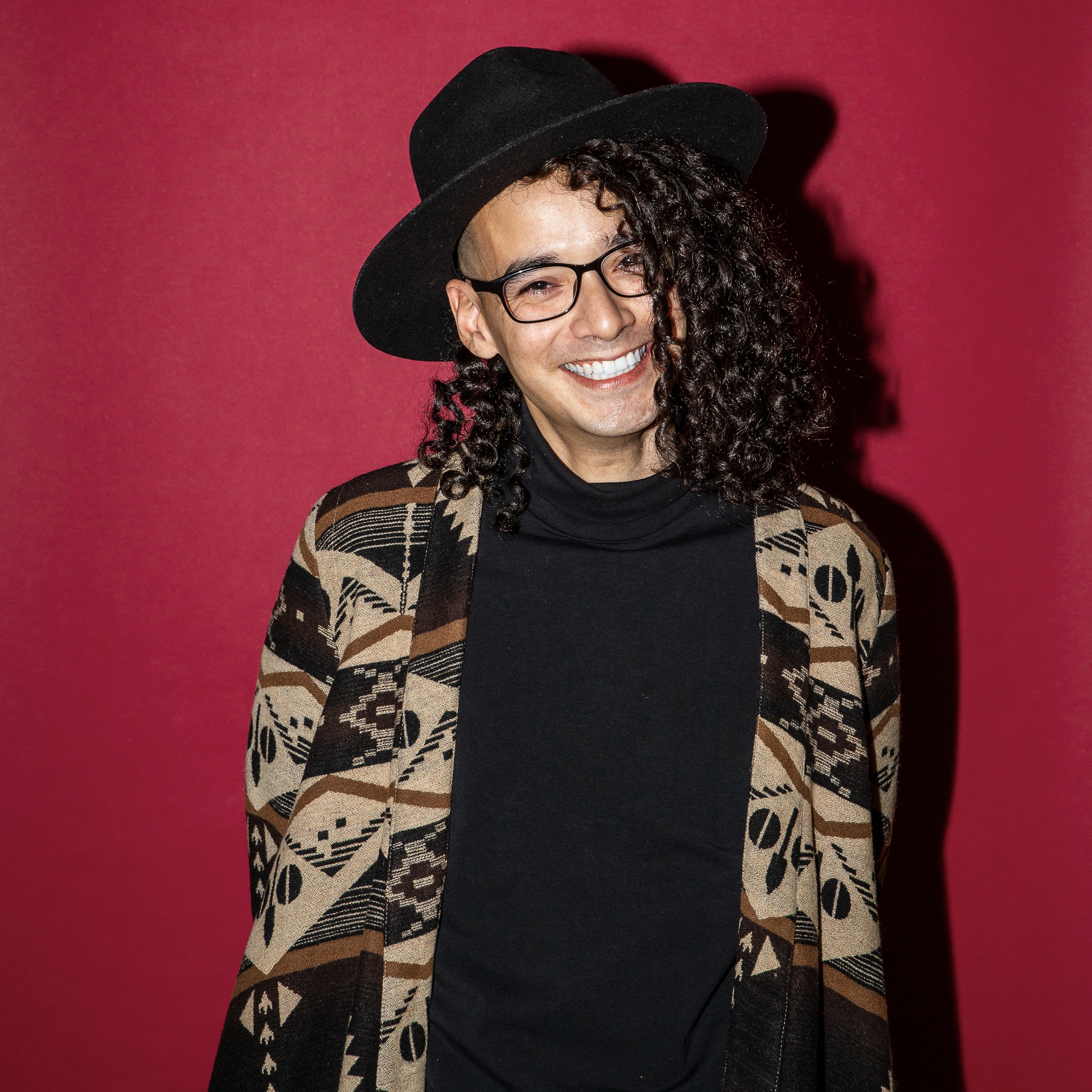 Michael Redhead Champagne
About Michael
Michael inspires every time he speaks to an audience or brings his pen to the page. An Ininew public speaker, writer, community advocate and on-screen personality, his storytelling connects communities across North America and around the world. Michael's commitment to action and solutions comes from his experiences growing up in Winnipeg's North End, his identity as a member of Shamattawa First Nation and his connection to the child welfare system. He aims to walk his talk, revolutionize harmful systems and ensure those with lived experience design, deliver and evaluate any initiative that affects them.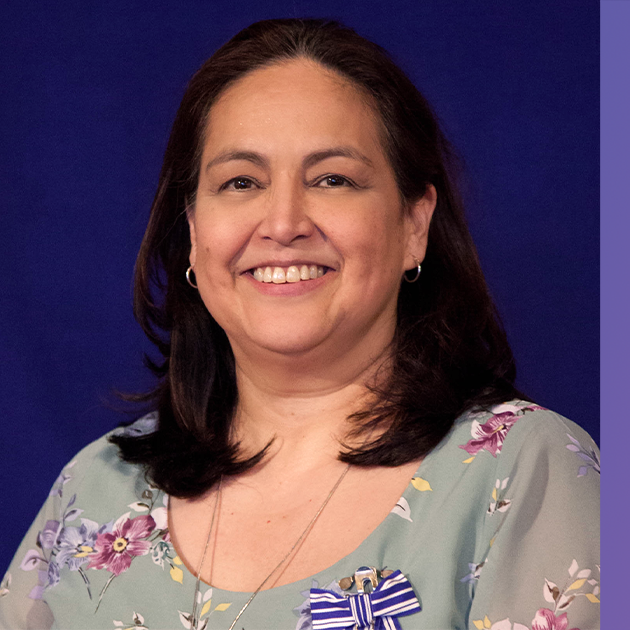 About Karen
Karen Joseph is a Musgamagw Dzawada'enuxw social change maker who brings more than 25 years of experience inspiring diverse partners to collaborate on transformative initiatives. Karen co-founded Reconciliation Canada in 2012 to uphold a dream held by her father to witness thousands of people walking together in support of Indian Residential School survivors and Canada's Truth and Reconciliation Commission. In September 2013, the Walk for Reconciliation brought 50,000 people to the streets of downtown Vancouver to display their commitment to revitalizing the relationships between Indigenous peoples and all Canadians. Since then, she has championed hundreds of gatherings with a diversity of leaders to advance individual, organizational and societal reconciliation. She is a Fellow of the Academy of Systems Change and a graduate of the Getting to Maybe: Social Innovation Residency. In 2017, Karen was recognized by BC Business Magazine as one of the Top BC Women of Influence and was recently awarded Canada's Meritorious Service Medal (Civil Division) to recognize her contributions to Canada's reconciliation movement.
Learn more about Karen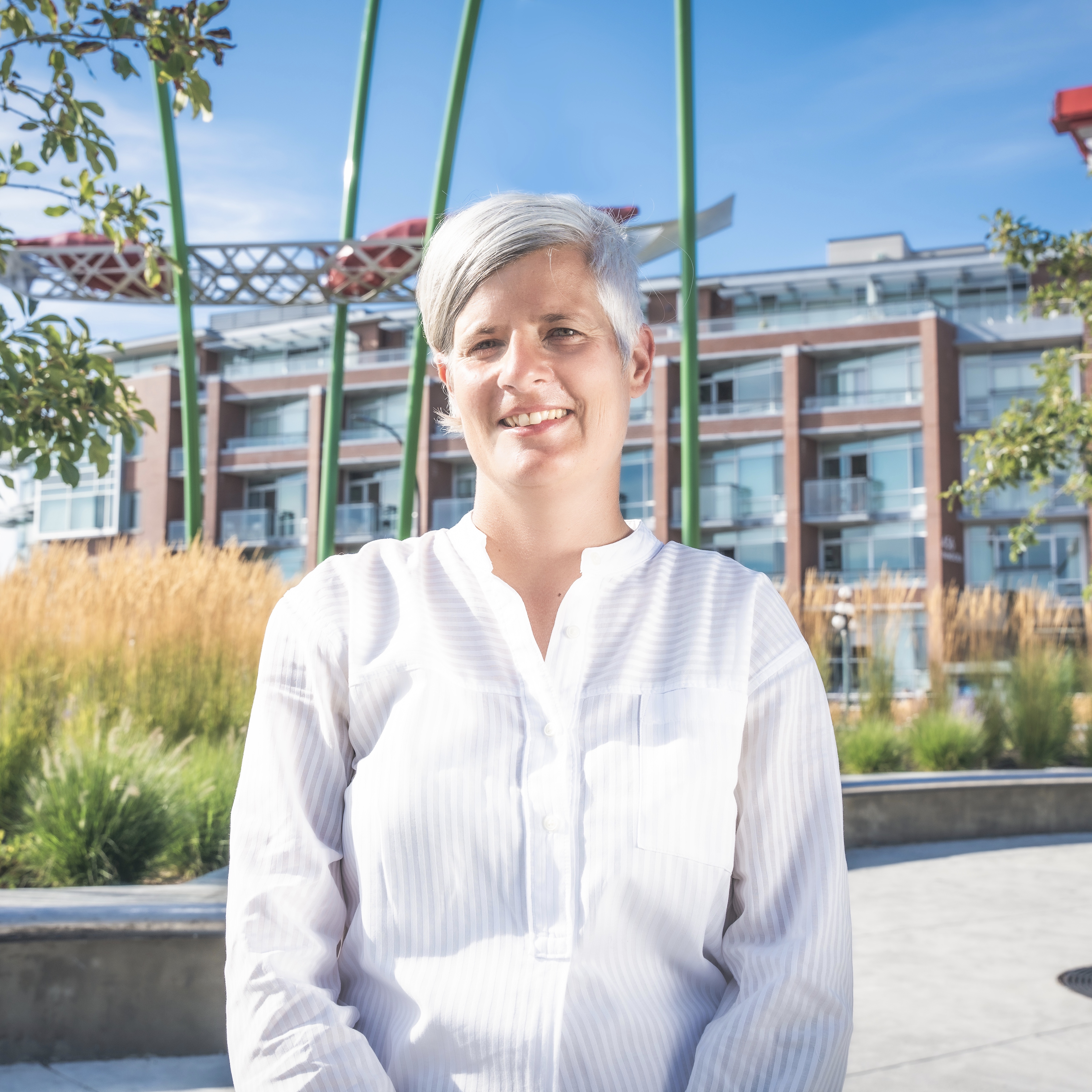 About Lisa
Lisa Helps is the former two-term Mayor of Victoria, currently working as Housing Solutions Advisor to BC's Premier for the start-up of BC Builds. As mayor Lisa worked hard to create deep collaboration across the community to get Victoria ready for the future. Areas of focus included climate action, housing, resilient infrastructure, reconciliation, and economic prosperity and inclusive economies.
About Ana
Driven by the need to create a more just and inclusive transition towards a sustainable future, Ana has been working on climate change issues for over 15 years, focusing on sustainable local economic development and the empowerment of diverse actors such as young people, women, and girls.
Ana is the Co-Founder of the Youth Climate Lab, a youth-for-youth lab dedicated to creating innovative projects for more ambitious climate action. Prior to her role, she led an Innovation Fund through the Federation of Canadian Municipalities' Partnership for Municipal Innovation in Local Economic Development, a small-scale granting mechanism for innovative solutions that benefit communities, with a focus on women and youth, across six countries. Ana has also worked closely with local-level actors through the Municipalities for Climate Innovation Program, supporting over 340 local governments in their efforts to act on climate across Canada.
She was also a long-time volunteer with Green Economy Canada and Sustainable Waterloo Region where she became passionate about community-led action, and the need to connect those efforts to national and international policy levels.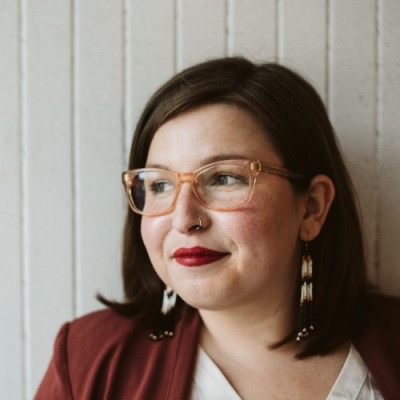 About Natasha
Natasha Beedie (she/her) is of mixed settler, Pottawatomi, and Ojibwe descent and a member from Beausoleil First Nation on Gchi'mnissing (Christian Island). Working with the Assembly of First Nations, she provides strategic policy advice to more than 636 First Nations across Canada. Previously, she supported BGC Canada (formerly the Boys and Girls Club), as an Indigenous Engagement and Policy Advisor, focusing on increasing relationships between Clubs and Indigenous Peoples, and the development of an Indigenous Advisory Circle.

Natasha has worked in research, policy analysis and advocacy for the National Indian Brotherhood, and the National Association of Friendship Centres. Her work interests include supporting the rebuilding of Indigenous economies and governance practices, reconciliation in arts and culture and poverty reduction. She is co-author of Towards Justice: Tackling Indigenous Child Poverty in Canada, a paper published with the Canadian Centre for Policy Alternatives, the Upstream Institute, and the Assembly of First Nations.

Natasha has an interest in budget advocacy, helping to craft funding priorities for BGC Canada, the Assembly of First Nations and through collaboration on the Canadian Centre for Policy Alternatives' Alternative Federal Budget. She is currently an MA candidate in Carleton University's Indigenous Policy and Administration program.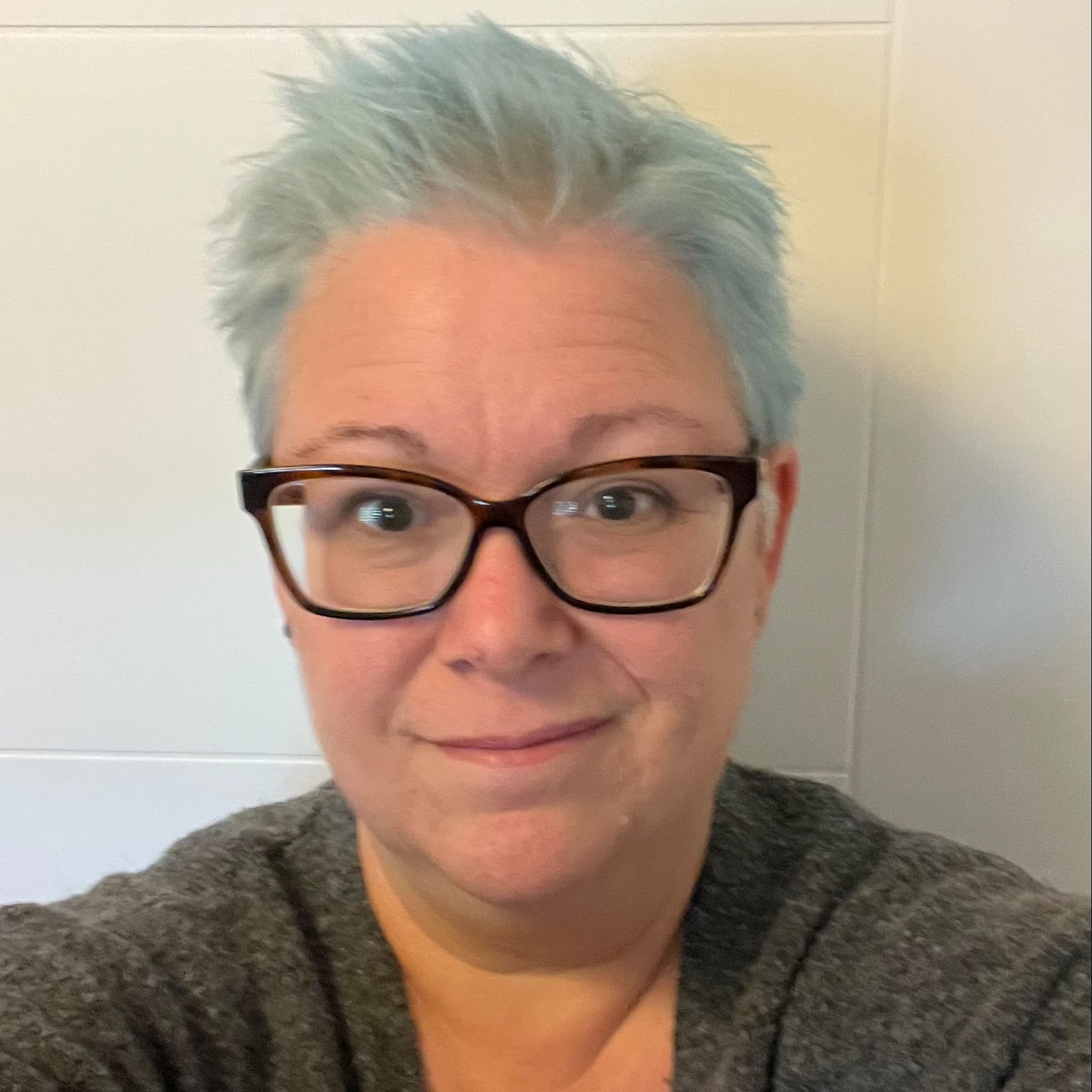 Colleen Christopherson-Cote
About Colleen
Colleen Christopherson-Cote has been working in community economic development for over 20 years in both urban and rural communities across Saskatchewan. She has extensive knowledge on the complexity of human service systems and the intricacies of how public policy and practice indirectly and directly impact people.
She specializes in building intersectoral collaboratives and currently works as the coordinator for Saskatoon Poverty Reduction Partnership. Over the past 15 years she has worked with collaborations that focused on housing and homelessness, community evaluation, community driven research, safety and wellbeing, harm reduction and substance use, early years and emergency preparedness.
Colleen weaves webs of relationships that not only break through the confines of system silos but also disrupt the hierarchies within them that so often prevent timely, holistic action on critical issues. Colleen's colleagues celebrate her ability to find clarity in chaos, to pull diverse perspectives into a unified vision, and to carve collective paths forward, even when it's not the path of least resistance.
Colleen is committed to learning and embedding the discipline of anti-racism into her practice, including a deep understanding of how "whiteness," privilege and colonial biases impact her work, ability to learn and capacities as a parent and community leader.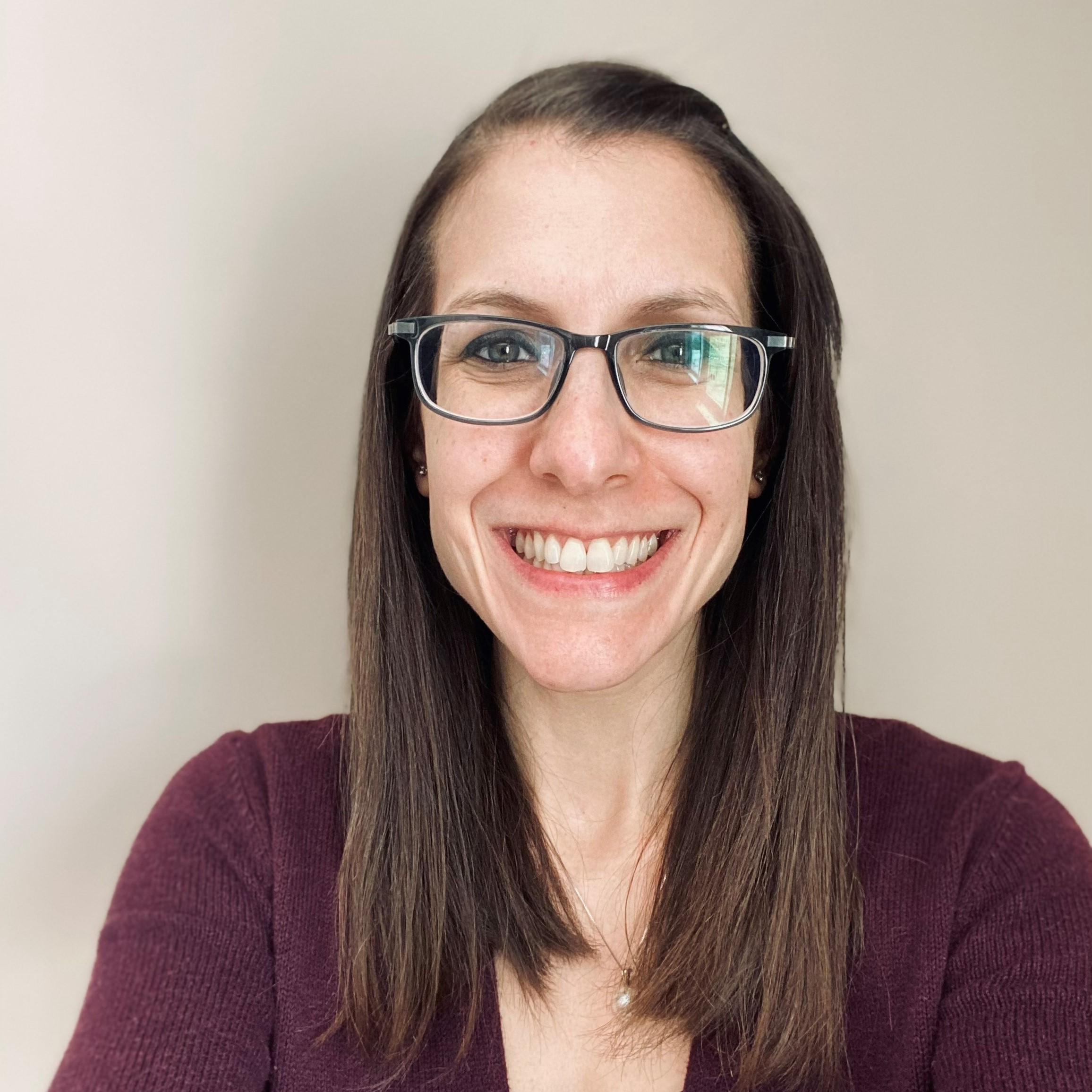 About Danya
Danya (she/her) grew up outside of Boston, Massachusetts. Her family offered reflections that shape her work: love who you are, keep learning, be kind and empathetic and notice the small joys that surround us. Her early career was spent in New York City, first at the International Rescue Committee, where she worked with resettling refugees, and then at The HOPE Program, working with criminal justice–involved individuals looking to find work or advance in their careers.
In 2012, she moved to Utah and began a decade-long career at United Way of Salt Lake (UWSL), which is solely focused on facilitating partnerships designed to support economic mobility. In Ontario, she's sat on the boards of Wise Owl Daycare and Renfrew County Family and Children's Services and on the Corporate Services Committee of United Way East Ontario. She is currently the Co-Chair of her school board's parent involvement committee.
Danya left her position as Chief Operating Officer at UWSL in February 2022 to join Tamarack. She succeeds Tamarack's co-founder, Paul Born, as Co-CEO and Director, Vibrant Communities.
She studied English, Psychology and Business. She is a Utah Business Magazine CxO of the Year (2021), an Aspen Institute Workforce Sector Skills Academy Fellow (2011), and a participant in the first cohort of Women in Power (2022).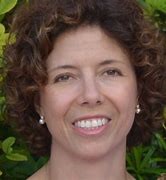 About Juanita
Juanita was born and raised in Bogotá, Colombia. During the early stages of her professional career she worked in remote communities training local leaders in mediation techniques and human rights principles so that they could seek peaceful alternatives to the resolution of conflicts. She received her law degree from Los Andes University and wrote her J.D. thesis on Pragmatism as a potential way to develop empathy between radically opposed factions. She later immigrated to the United States for graduate work in Philosophy at Boston College and study in the Japanese martial art Aikido.
Over the past two decades, Juanita has supported public and private funders and social sector organizations in refocusing strategy and implementing change efforts. Her expertise in data-informed decision-making and translating policy into practice has helped many organizations increase their impact with communities, individuals, and families.
Juanita has held management positions at the Rennie Center for Education Research & Policy, Massachusetts Department of Housing and Community Development, and Commonwealth Corporation, among others. She has also served as a social change consultant, focusing on supporting organizations such as Massachusetts' Executive Office of Health and Human Services, Rhode Island's Department of Adult Education, City Year, UTEC, Inc., and the Bill and Melinda Gates Foundation.
Juanita's present work is rooted in advancing Diversity, Equity and Inclusion principles and practices. She has led numerous national and local conversations to advance racial understanding, dialogue, and action for organizations and communities.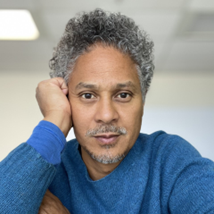 About Nation
For over 20 years, Nation has dedicated his professional and personal time to community development strategies. He started on the frontlines supporting individuals impacted by chronic mental health, substance dependency and inadequate housing. Later, his work focused on positive youth development for young people across the GTA, including the influential Youth Challenge Fund and United Way's Youth Success Strategy.
Known for his integrity and ability to bridge diverse perspectives, he is a respected organizational leader, strategic partner, community animator, artist and teacher.
As United Way's VP of Community Opportunities and Mobilization, he works closely with public and private sector partners; and community service agencies to collectively plan and build more inclusive communities including the implementation of local economic strategies. Nation oversees United Way's Research, Public Policy and Public Affairs strategies, Strategic Initiatives and UWGT's Reconciliation and Equity Action Plan.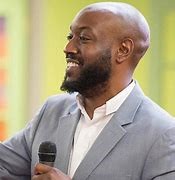 About Victor
At the age of 24, Victor Beausoleil Co-Founded Redemption Reintegration Services, one of the largest youth-led, youth justice agencies in Canada. In 2013, Victor Beausoleil received his first public service appointment by the Premiere of Ontario Kathleen Wynne as a member of the PCYO (Premiere's Council on Youth Opportunities). Victor has worked diligently in the broader equity-seeking communities across Canada for the past nineteen years.
As a lecturer, Victor Beausoleil has travelled extensively throughout Canada, the United States, the UK and Africa for speaking engagements for community organizations, institutions and philanthropic foundations. Victor Beausoleil has been a board member of the Atkinson Charitable Foundation, a member of the grant review committee's of the Laidlaw Foundation, and the Toronto Community Housing Social Investment Fund.
Victor is currently on the board of directors for the Toronto Community Benefits Network, The Board President of CCEDnet - The Canadian Community Economic Development Network, on the loan review committee for the Fair Finance Fund and on the board of REAC - the Regional Ethno-Advisory Council for Corrections Services Canada.
The Toronto Star, Toronto Sun, National Post, Share Newspaper and The Caribbean Camera, have all highlighted Victor Beausoleil's work in communities across Canada. Victor Beausoleil is currently the CEO of Intuit Consulting and the founder and Executive Director of SETSI – The Social Economy Through Social Inclusion Coalition. Victor has written eleven books and is a Husband and Father of four brilliant children.