Workshops
Check out this list of workshops and workshop speakers.
Round 1: Wednesday, April 26
12:30 pm - 2:15 pm ET
Round 2: Wednesday, April 26
2:45 pm - 4:30 pm ET
Round 3: Thursday, April 27
12:15 pm - 2:00 pm ET
Equity Indicators Framework as a tool for changemakers
April 26, 12:30 pm - 2:15 pm ET
This workshop will provide tools participants can use to evaluate where their organization stands on a number of measures. The tool shifts how we think of organizations and provides examples to help identify where to take steps toward equity. During the session, two of the Anti-Racism Network's educators (Becky Sasakamoose-Kuffner and Sharissa Hantke) will teach about the framework's categories and provide guidance for applying it.
Speakers
Using ABCD to build a sense of belonging can build strong and viable neighbourhoods
April 26, 12:30 pm - 2:15 pm ET
Focusing on the strengths and assets of those who live in our neighbourhoods builds a sense of belonging that can help to reduce poverty. Join Tamarack's Deepening Community team as we look at a strength-based way to build a sense of belonging and put people at the centre of reducing poverty. In the workshop we will talk about Asset Based Community Development, put theory into practice with tools and stories from neighborhoods who are building community plans.
Speakers
Inclusive

and

equitable

approaches

to climate resilience
April 26, 12:30 pm - 2:15 pm ET
This workshop will explore the intersections of poverty reduction and climate resilience, as well as ways to ensure that populations that are most vulnerable to extreme weather events are at the center of adaptation and emergency response efforts.
Speakers:
The non-profit pivot: strengthening capacity for uncertain times
April 26, 2:45 pm -4:30 pm ET
Non-profit organizations are foundational to the overall health and well-being of communities. Yet, recent times have been tough. Increased demand for services have coupled with the need to pivot quickly to provide services in new ways, along with limited resources, high staff turnover, and increased barriers to service delivery. How to carry on, to find hope and inspiration, as well as resources to keep on going? Join panelists for an important discussion on key lessons, strategies and innovations.
Speakers
A new funder perspective: shifting models to empower change
April 26, 2:45 pm -4:30 pm ET
At Tamarack, we know that to effect long-term positive change, everyone needs to be involved. This workshop will explore how funding models are changing to be more responsive to the needs and priorities of communities and organizations, and how funders can function as 'agents of change' for a better future for all.
Speakers
Building Resilient Communities Through Inclusive Business Practices
April 26, 2:45 pm - 4:30 pm ET
This workshop will explore inclusive business practices including community benefits, social purpose, and employee-owned business models. Using real-life application examples, we will learn how these can benefit employees, employers, and communities at large. We will identify challenges to their implementation and will generate ideas to increase their adoption and scale their impact.
Speakers
Empowering youth leaders in community changemaking
April 27, 12:15 pm - 2:00 pm ET
Strengthening the capacity of youth is critical to co-generating impactful, systemic change. This workshop will engage three youth leaders from the CBYF/CEP communities and will explore lessons learned, successes, and how they have supported youth in becoming agents of change.
Speakers
Community resilience and the social role of local government
April 27, 12:15 pm - 2:00 pm ET
As communities face increasingly complex social challenges, local governments face a call to action. A community-wide mandate and overarching vision provide an opportunity to lead and work better together with others as communities pivot to address influential factors and experiences. This workshop brings together different perspectives to explore how local governments can best propel social change.
Speakers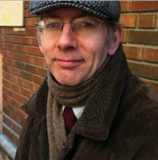 About Derek
Enter bio here