Evaluation + Design Faculty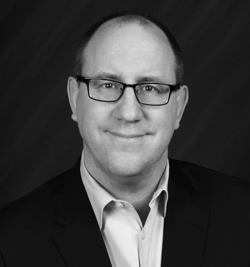 Mark Cabaj
Mark is President of the consulting company From Here to There and an Associate of Tamarack Institute.
Mark's current focus is on developing practical ways to understand, plan and evaluate efforts to address complex issues (e.g. neighbourhood renewal, poverty and homelessness, community safety, educational achievement and health). He has first-hand knowledge of using evaluation as a policy maker, philanthropist, and activist, and has played a big role in promoting the emerging practice of developmental evaluation in Canada.
Mark has worked on over two dozen evaluation projects over the last two years in the following areas:
Providing real time feedback into groups developing new models and programs (e.g. Aboriginal anti-gang programs, social marketing campaign for healthy lifestyles, a new provincial-wide, tri-Ministry supported, regional service delivery model, a national sustainability transition labs).

Learning, Outcome & Measurement frameworks for Collective Impact initiatives (e.g. community safety, high school completion, poverty reduction, and educational achievement).

Strategic Learning Frameworks for Funding Organizations (e.g. a foundation of a large energy company, an association for museums, a large utility-based trust, and government programs)
While studying the Solidarity movement in Krakow, Poland, in mid-1989, Mark experienced a variety of tumultuous events that signalled the end of communism in Eastern Europe. He stayed to experience the rebirth of the region and worked as an Investment Advisor in Poland's Foreign Investment Agency, the Foreign Assistance Coordinator for Grants in the new Ministry of Privatization, and the Mission Coordinator for the creation of the United Nations Development Program's first regional economic development initiative in Eastern Europe.
Back in Canada, Mark was the Coordinator of the Waterloo Region's Opportunities 2000 project (1997-2000), an initiative that won provincial, national and international awards for its multi-sector approach to poverty reduction. He served briefly as the Executive Director of the Canadian Community Economic Development Network (CCEDNet) in 2001. From 2002 to 2011, he was Vice President of the Tamarack Institute and the Executive Director of Vibrant Communities Canada.
Mark lives in Edmonton, Alberta (Canada) with his wife Leann and their children Isaiah and Zoë.
Galen MacLusky
Galen is a Consulting Director of the Tamarack Institute's Community Innovation Idea Area. He is passionate about working with community organizations to help build and scale new ideas that deepen their impact. At the core of his work are approaches that help organizations engage with those who are impacted by their services and test new programs and services with minimal investment. Over the past five years, Galen has used these approaches to help Fortune 500 companies and non-profit organizations across North America reinvent the services and programs they provide.

Prior to joining Tamarack, Galen was an independent consultant and head of the social sector practice at Bridgeable, a leading Canadian service design consultancy. These roles gave Galen the unique opportunity to explore the differences and commonalities between non-profit organizations working at different scales, and practical experience in helping them tackle their most pressing challenges. His work on collaborative approaches to innovation was published in the design management institute's journal. Galen completed his Masters of Science in Engineering Design Innovation at Northwestern University and his Bachelors of Applied Science in Mechanical Engineering at the University of Waterloo.

Galen volunteers actively in grassroots mental health support services in Toronto as a facilitator with the Peer Connection, a mental health peer support group, and as an advisor with Rise Asset Development, an organization that provides entrepreneurship training and loans to members of the community.