Workshop Faculty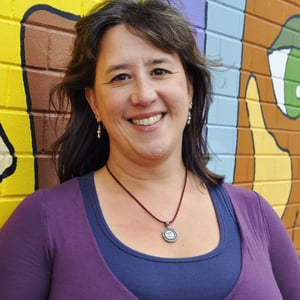 Sylvia Cheuy
Sylvia is a Consulting Director of the Tamarack Institute's Collective Impact Idea Area and also supports Tamarack's Community Engagement Idea Area. She is passionate about community change and what becomes possible when residents and various sector leaders share an aspirational vision for their future. Sylvia believes that when the assets of residents and community are recognized and connected they become powerful drivers of community change. Sylvia is an internationally recognized community-builder and trainer. Over the past five years, much of Sylvia's work has focused on building awareness and capacity in the areas of Collective Impact and Community Engagement throughout North America.
Prior to joining Tamarack, Sylvia was the founding Executive Director to Headwaters Communities in Action (HCIA), a grassroots citizen initiative that fosters collaborative leadership and action in support of a long-term vision of well-being for Ontario's Headwaters region. This experience gives Sylvia practical knowledge and first-hand experience of what it takes to engage and mobilize positive community change. Her work with HCIA was published as a chapter entitled, A Citizen-Led Approach to Enhancing Community Well-Being in the newly published Handbook of Community Well-Being Research.
Sylvia completed her Masters Diploma in Social Innovation at the University of Waterloo in 2013 where she explored opportunities to create change within regional food systems. An active volunteer in her community, Sylvia serves as a member of HCIA's Leadership Council. She also served for nine years on the Board of Community Living Dufferin where she was instrumental in securing $2.8 million in funding for CLD's shared home with Theatre Orangeville, the community's professional theatre company. Sylvia lives in Caledon, Ontario with her husband John Graham and their three children: Gabriella, Garrett and Sean.
Liz Weaver
Liz Weaver is the Co-CEO of Tamarack Institute where she is leading the Tamarack Learning Centre. The Tamarack Learning Centre has a focus on advancing community change efforts and does this by focusing on five strategic areas including collective impact, collaborative leadership, community engagement, community innovation and evaluating community impact. Liz is well-known for her thought leadership on collective impact and is the author of several popular and academic papers on the topic. She is a co-catalyst partner with the Collective Impact Forum and leads a collective impact capacity building strategy with the Ontario Trillium Foundation.

Liz is passionate about the power and potential of communities getting to impact on complex issues. Prior to her current role at Tamarack, Liz led the Vibrant Communities Canada team and assisted place-based collaborative tables develop their frameworks of change, and supported and guided their projects from idea to impact.

From 2006 – 2009, Liz was the Director for the Hamilton Roundtable on Poverty Reduction, which was recognized with the Canadian Urban Institute's David Crombie Leadership Award. In her career, Liz has held leadership positions with YWCA Hamilton, Volunteer Hamilton and Volunteer Canada. In 2002, Liz completed a Masters of Management, McGill University. Liz has been awarded Queen's Jubilee Medals in 2002 and 2012 for her contributions to volunteerism in Canada and in 2004 was awarded the Women in the Workplace award from the City of Hamilton.