My name is William, I am 24 years old. Making genuine connections with the people I encounter is one of my more proficient skills. My passion in life is to assist others in seeing their potential through the adoption of responsibility. In my spare time, I enjoy woodworking, fixing vehicles, climbing mountains, and spending time with my family. I look forward to sharing with you my experiences during COVID, and how it relates to our great work.
Eva is an Assistant Professor with the Human Early Learning Partnership. She completed graduate studies in psychology at the University of Heidelberg, earned a PhD in educational psychology from UBC, and conducted postdoctoral research at UIC and CASEL in Chicago. Her research investigates factors linked to positive child development and strategies for promoting mental health and wellbeing in the school context in particular.

About HELP
The Human Early Learning Partnership (HELP) is an interdisciplinary research institute based at the School of Population and Public Health, Faculty of Medicine, at the University of British Columbia. HELP's unique partnership brings together researchers and practitioners from across BC, Canada and internationally to address complex child development issues. HELP's research projects explore how different environments and experiences contribute to health and social inequities in children's development over their life course.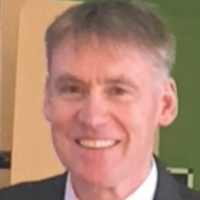 Mike Hooker, Superintendent, School District 19
Mike considers himself fortunate to have spent the past 24 years working with the school community in Revelstoke BC as an elementary principal, secondary principal and currently as Superintendent. He values the relationship that has evolved over many years with the UBC HELP team. Their tools, including the Middle Years Development Instrument, provide rich information that has informed school and district planning, professional learning for staff, and has contributed significantly to students' overall health and well-being.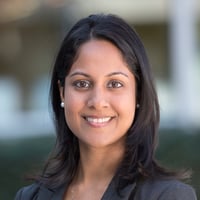 Hasina Samji, Assistant Professor, Faculty of Health Sciences at Simon Fraser University
Dr. Hasina Samji an Assistant Professor in the Faculty of Health Sciences at Simon Fraser University and a Senior Scientist in Population Mental Wellbeing in the Population and Public Health Division at the British Columbia Centre for Disease Control.

She completed her PhD in infectious disease epidemiology at the Johns Hopkins Bloomberg School of Public Health and has expertise in the design and implementation of observational cohort studies and analysis of large administrative health databases.

Dr. Samji leads the Youth Development Instrument (YDI), an interdisciplinary study measuring predictors of positive youth well-being, mental health and development in high school students in collaboration with the Human Early Learning Partnership (HELP-UBC), community, clinical and policy partners, and youth themselves. The YDI elucidates upstream skill-development and structural supports for mental illness prevention and promotion of positive trajectories and resilience for young people.

She is also the co-Principal Investigator of the BC Children's Hospital's Personal Impacts of COVID-19 Survey (PICS) study to measure the population-level mental health impacts of the COVID-19 pandemic.