You're It! Shared Wisdom for Successfully Leading Organizations from Both a Seasoned and a First-Time CEO
Date: July 17, 2017 | 12:00 - 1:00 p.m. EDT
Guests:
Alan Broadbent, chairman and CEO of Avana Capital Corporation, chairman and co-founder of Tamarack Institute and chairman of Maytree
Franca Gucciardi, CEO of the Loran Scholars Foundation
Host: Liz Weaver, Vice-President, Tamarack Institute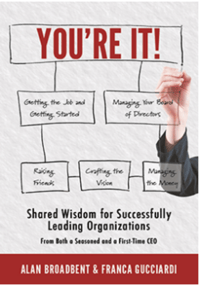 Leading a non-profit organization comes with big expectations, and You're It! Shared Wisdom for Successfully Leading Organizations from Both a Seasoned and a First-Time CEO is one of the very few leadership books on the market that addresses this unique challenge. It is a book that speaks to those of us who want to do our part in leading social change. On July 17, join the authors Alan Broadbent and Franca Gucciardi as they talk with Tamarack's Liz Weaver about their new book and share their insights on what it takes to be a successful leader of a non-profit organization.
Learn more about the book here - https://youreit.ca/
Speakers
Alan Broadbent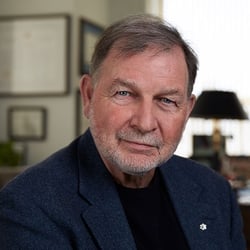 Alan Broadbent is chairman and CEO of Avana Capital Corporation and chairman of Maytree, an organization committed to advancing systemic solutions to poverty and strengthening civic communities. He has co-founded and chairs a number of initiatives including the Caledon Institute of Social Policy, Tamarack Institue, and the Institute on Municipal Finance and Governance at the Munk School of Global Affairs, University of Toronto. Alan is the author of Urban Nation: Why We Need to Give Power Back to the Cities to Make Canada Strong, and co-editor of Five Good Ideas: Practical Strategies for Non-Profit Success. He is a Member of the Order of Canada and recipient of the Queen's Diamond Jubilee Medal.
Franca Gucciardi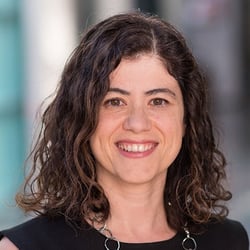 Franca Gucciardi has served as the CEO of the Loran Scholars Foundation, a charity that identifies and supports exceptional young Canadians who demonstrate character, service, and leadership, since 2004. Prior to this, Franca designed and implemented Canada's Millennium Excellence Award program. She is the incoming CEO of the McCall MacBain Foundation. In the community, Franca is board chair of College Montrose Children's Place and a member of the Leadership Council of the Ian O. Ihnatowycz Institute for Leadership at Ivey Business School. She is a Fellow of the International Women's Forum and a recipient of the Gil Bennett Gold Standard Governance Award and the Sara Kirke Award for Entrepreneurship and Innovation.
Liz Weaver
Liz is passionate about the power and potential of communities getting to impact on complex issues. Liz is Tamarack's Vice President and Director of Operations. In this role she provides strategic direction to the organization and leads many of its key learning activities including collective impact capacity building services for the Ontario Trillium Foundation. Liz is one of Tamarack's highly regarded trainers and has developed and delivered curriculum on a variety of workshop topics including collaborative governance, leadership, collective impact, community innovation, influencing policy change and social media for impact and engagement.