Young Climate Voices on the Global Stage:
Amplifying Local Knowledge
Date: Wednesday, October 12, 2022 | 1:00 p.m.–2:00 p.m. ET
Speakers: Jasveen Brar and Kat Cadungog
This event is taking place in English with simultaneous interpretation in French. Click here to access the landing page for the French version.
Amplifying the voices of young people is a crucial part of working together towards a brighter future.
Join us on October 12 – in the countdown to COP27 and COP15 – to explore how youth in Canada can adapt climate action, knowledge sharing and advocacy efforts from local/national to global. We will unpack topics such as adapting messaging, maintaining momentum and having a positive impact on international platforms.
While it hasn't always been the case, young people are increasingly included in decision-making and youth participation is valued. But is it enough?
The discussion will be moderated by Angelina Pelletier, Manager of Cities at Tamarack. During this session, we will answer questions such as:
For more information:
Speakers
Jasveen Brar, Executive Director, Youth Climate Lab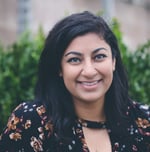 Jasveen (she/her) is a Sikh climate educator from the prairies. Her work centres around environmental justice, intersectional environmentalism and ensuring that youth are involved in decision-making. She holds a B.Sc. from Dalhousie University in Biology and Sustainability and has experience working in ocean conservation, polar policy and education.
Jasveen has been named a Top 30 Environmental Educator by the North American Association for Environmental Education, a Top 25 Environmentalist by The Starfish and holds a Sovereign's Medal for Volunteers from the Governor General of Canada. She also serves on the Governance Board for the Canadian Ocean Literacy Council.
Kat Cadungog, Executive Director, Foundation for Environmental Stewardship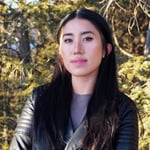 Kat (she/her) has been acting as the Executive Director for the Foundation of Environmental Stewardship (FES) since late 2020 and has had her hand in everything FES. She has collaborated with youth across Canada in over 50 Action Projects in remote, rural, and Indigenous communities when she was Sustainability Project Consultant for FES' 3% Project.
She has also worked in FES' Sustainable Development Goals (SDGs) portfolio, managing the SDGs Launch Program. Despite the hardships brought by COVID-19, she successfully expanded the SDGs Launch program not only in Canada but to higher education institutions in the USA and now the UK.
Kat is passionate about empowering youth to take impactful action on sustainable development, strengthening and amplifying the youth *force* in the Canadian climate movement, and in essence, "getting the sh*t done" for a more inclusive, fair, prosperous, and sustainable future.