What is the Role

of

Citizen

s in Community Change?
Date: Wednesday, September 7, 2022 | 1:00 p.m. - 2:00 p.m. ET
Speakers: Jon Alexander with Lisa Attygalle
In a time of multiple crises, some of us may feel helpless, or discouraged, or overwhelmed. Jon Alexander, author of the recently released book CITIZENS, believes that we need a new way of understanding ourselves and the intensely challenging time in which we live. His aim is to equip us to see and step into the possibility in this moment, not just the threat. We can find a way for all of us to thrive — and seeing one another as the Citizens we are is the starting point.
In CITIZENS, Jon shares that today, we are living deep inside the Consumer Story, a foundational story of humans as inherently self-interested and competitive. This story has shaped not just individual behaviour but organizational design, economic theory, the role of government, morality — all of culture and society. But this is not as inevitable and inescapable as it feels, for stories do change.
The new story — the Citizen Story — is taking shape across the world and in every aspect of society. In the Citizen Story, we see ourselves as the creative, capable, caring creatures we are.
Seeing and stepping into the Citizen Story will reshape the way politics is practiced. It will revitalize our communities. It will transform the way organizations across sectors are structured, and the way they engage on all sides — with employees, customers, suppliers, and communities. When our institutions see people as citizens rather than consumers and treat us as such, everything changes. 
Join Jon Alexander in conversation with Lisa Attygalle to explore how we can embrace the Citizen Story in our community change efforts. By embracing, enacting, and fortifying the Citizen Story, we will be able to face the challenges of economic insecurity, climate crisis, public health threats, and political polarization, together. We will be able to build a future together.
Register for this webinar below. All registrants will receive a full recording of the webinar, a copy of the slides, and a collection of links and resources. 
For More Information:
Speakers
Jon Alexander, co-founder, New Citizenship Project; author, CITIZENS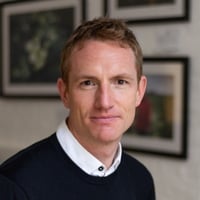 Jon is co-founder of the New Citizenship Project (NCP), a strategy and innovation consultancy that aims to shift the dominant story of the individual in society from Consumer to Citizen. NCP's client list includes The Guardian, the European Central Bank and the European Journalism Centre. They have partnered with the BBC, National Trust, the Food Ethics Council and many more. NCP is a
certified B-corporation.
Having begun his career with a decade in the advertising industry at agencies including BBDO and Fallon, Jon is a proud former winner of Brand Republic's Big Idea of the Year Award, for creating the concept of MyFarm in 2011: handing over decision-making on a real working farm to the public by online vote and debate as a way of engaging people with sustainable food production.
Jon is increasingly active and visible politically, as a Fellow of the Young Foundation and the Royal Society of Arts, a member of the OECD's Innovative Citizen Participation Network, and as a member of the Leadership Council of the Democracy and Culture Foundation.
Lisa Attygalle, Director of Community Engagement, Tamarack Institute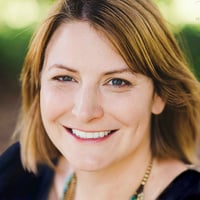 In her role at Tamarack, Lisa works with cities and organizations to help them meaningfully engage their communities. Over the last eight years, her work has focused on creating authentic engagement strategies and training staff teams, teaching and writing about innovative engagement methodologies, and designing and facilitating workshops and collaborative processes with a focus on raising the voice of the context expert.
Lisa comes to this work from the private sector where she worked at one of Canada's leading communications firms with clients in agribusiness, healthcare, financial services and technology. Hailing from Australia, Lisa also worked on major water infrastructure projects as the liaison between municipal government, engineering and the community. Lisa's other titles include Artist, Wife and Mum. On the side, Lisa is one of ten owners of Seven Shores Community Café in Waterloo, ON.