We're Ready! Community Disaster Preparedness Leaders Training
Date: May 27, 2021 | 11:00 am - 5:00 pm ET

Facilitators: Dr. Evalyna Bogdan, Erica Crawford, Judy McMillan-Evans, Ashley Roszko, and Dr. Mary Beckie
Join us for this free virtual workshop hosted by the Tamarack's Citizens and Emergency Preparedness Community of Practice. By participating in this workshop, you will be trained to lead a We're Ready! Community Disaster Preparedness workshop in your own community. This virtual training includes hands-on activities and interactive group exercises.
The purpose of We're Ready! is to support communities in designing and implementing their own disaster plan through interactive and engaging community-building activities. For more information visit the We're Ready! website, watch this short video about the project or read this We're Ready! article.
Workshop Learning Agenda
Workshop Outcomes
Post-Workshop Commitment
Participants are encouraged to design and implement a We're Ready! workshop or a few of the activities in their own community between June-September 2021.
Workshop Facilitators
Evalyna Bogdan (Postdoctoral Researcher, Department of Political Science, University of Waterloo)

Dr. Evalyna Bogdan is a Postdoctoral Researcher in the Department of Political Science at the University of Waterloo. In her research, Building Capacity for Difficult Conversations on Flood Risk Management in Canadian Coastal Communities, she addresses the need for social innovation in flood risk governance with the Flood Resilience Challenge serious role-playing game. Her postdoctoral research builds on her doctoral research on the 2013 Alberta flood. Interviewees expressed a need for citizen emergency preparedness training at the community level. A volunteer committee was formed consisting of academics and community members who co-developed and implemented We're Ready!. Her overall research interest is how diverse and competing priorities are navigated in policies and practices addressing socio-environmental problems. Evalyna has experience as both an academic researcher and practitioner in socio-environmental issues related to floods, fuels, food, and farming on four different continents. For more information visit evabogdan.ca.
Erica Crawford (Co-founder and Director of SHIFT Collaborative and an Associate with New Stories)

Erica is a community and regional planner, facilitator, coach and therapist with over a decade of experience specializing in collaborative processes for building community resilience and climate change adaptation strategies. She focuses on awareness and capacity-building, bringing innovative engagement approaches to practitioner training, experiential workshops, multi-stakeholder planning processes and risk assessments. Erica's work in climate change adaptation led her to pursue training in somatic therapy, as she recognized the importance of integrating psycho-social dimensions of change into this work through body-based methods. She is Co-founder and Director of SHIFT Collaborative and an Associate with New Stories. Erica has a Masters in Community and Regional Planning from UBC and is a Registered Therapeutic Counsellor.
Judy McMillan-Evans (Business Owner, Instructor, and Project Manager at Community Futures Network of Alberta)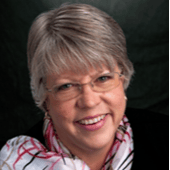 Judy is a community developer, project manager, adult educator, and entrepreneur with over 35 years of experience leading business development projects and developing the capacity of business and non-profit managers. In this realm, Judy also advises non-profit boards and management teams on all aspects of organizational strategies and efficiencies. In the context of disasters, Judy and her family are survivors of the 2013 southern Alberta storm that flooded 95% of their community of High River. After this devasting event, Judy managed a business recovery project and became passionate about neighbours caring for neighbours, which connected her to the 'We're Ready! Pilot Project'. Along with consulting and facilitating, Judy instructs and develops courses for Mount Royal University (MRU), Bow Valley College (BVC), Southern Alberta Institute of Technology (SAIT), and Community Futures.

Ashley Roszko (Public Engagement Advisor at City of Edmonton)
Ashley Roszko has a MA in Community Engagement from the University of Alberta; her thesis research focused on urban climate resilience in vulnerable neighbourhoods. Ashley is passionate about environmental issues, inclusive public engagement, and bringing diverse communities into conversations and decision-making that impact their lives. In her spare time, Ashley enjoys collaborating on projects involving green energy systems, solar technology and emergency preparedness.
Dr. Mary Beckie (Professor and Director of Community Engagement Studies in the School of Public Health at the University of Alberta)

Dr. Mary Beckie is a Professor and Director of Community Engagement Studies in the School of Public Health at the University of Alberta. As part of her director role, Mary oversees the Master of Arts in Community Engagement (MACE), one of only 4 graduate programs focused on engagement in Canada, and the Community Based Research and Evaluation graduate embedded certificate. Mary has also supervised a number of students in the MACE program as well as Ph.D. students in environmental sociology studying agriculture and sustainable resource management. She holds an interdisciplinary doctorate in Sustainable Agriculture and Rural Development from the University of Saskatchewan. Current teaching and research focus on community engagement and sustainable community development, particularly as relates to regenerative, equitable and place-based agri-food systems. Mary's research is predominantly community-engaged and in partnership with community, and has taken place in western Canada, Cuba, Sri Lanka, India, and the UK.