Living Cities: Co-Creating the Future of Cities Across America
Date: August 24, 2017 | 1:00 - 2:00 p.m. EDT
Guest: Ben Hecht, President & CEO, Living Cities
Host: Mark Holmgren, Director, Vibrant Communities Canada
Join Ben Hecht, President and CEO of Living Cities, and Tamarack's Mark Holmgren, Director of Vibrant Communities, for a provocative hour of dialogue about the complex challenges facing cities. Learn how Living Cities is leveraging the influence and resources of major foundations and financial institutions in the United States to tackle intractable problems like poverty, racism, and structural inequality. Their overarching goal? To help foster a new and sustainable urban practice focused on generating dramatically better results for low-income people, faster. Some of the topics Ben and Mark will talk about include how to co-create cities of the future to achieve racial equity, foster public sector and urban innovation, and implement big change financial models to drive transformative change.
Speakers
Ben Hecht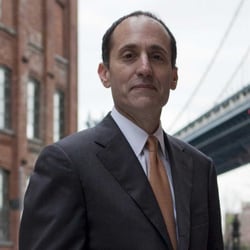 Ben Hecht is the President and CEO of Living Cities, a collaborative of 18 of the world's leading foundations and financial institutions who work together to boldly fight poverty in America's cities. Under Ben's leadership, Living Cities has established a new data-driven model of social change that brings together local business, government, philanthropic and community leaders to disrupt long obsolete systems and focus on achieving needle-moving results. The organization's $40 million loan fund has been selected as one of the world's top 50 impact investment funds for six consecutive years. Its network of local public sector leaders from more than fifty cities are spreading and adopting a new culture of municipal innovation and re-imagining the relationship between government and citizens.
Mark Holmgren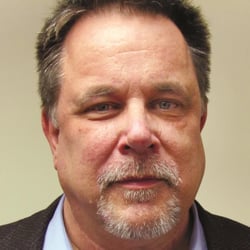 Mark is driven by the desire to change community conditions that cause and perpetuate poverty and the marginalization of the vulnerable and disadvantaged. A proven leader of poverty reduction efforts, Mark is known for his innovative eye and his ability to converge big picture thinking with on the ground implementation.
As the Director of Vibrant Communities Canada, Mark leads Tamarack's engagement of 75 member communities leading local poverty reduction efforts and works with his team to develop learning opportunities and resources that add value to this Pan-Canadian network.