At Home with Uncertainty: Practical Outcome Mapping Concepts and Tools
Date: Thursday, June 18 2020 | 1:00 p.m. - 2:00 p.m. ET
Speaker: Heidi Schaeffer

Share with your network:
Outcome Mapping is an approach to evaluative thinking and practice which embeds a particular way of thinking about development and social change. Planning, adaptively learning, and demonstrating results in continuously changing and unpredictable environments requires using systems concepts and methods suited to complexity.
Outcome Mapping was designed for use in complex contexts where the pathways to success are unpredictable and emergent. It can help us to see changes in our systems that are unexpected or unplanned and allows us to monitor and evaluate who specifically is changing, and in what ways the changes demonstrate significant patterns of progress.
While we can't predict the future - especially with COVID19 - Outcome Mapping, and the core concepts, principles and philosophies that drive the practice, can help us engage in the continuous co-creation of sustainable and socially equitable change processes. Join Heidi and Pamela to learn more about this exciting approach to community change!
This webinar is now full - Register below to receive a full recording of the discussion.
Speaker
Heidi Schaeffer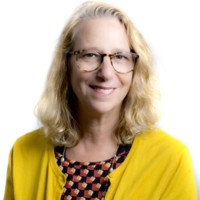 Heidi is the founder of Advancing Change Together (ACT). ACT facilitates multi-partner collaborations, collective impact, participatory planning, adaptive learning and evaluation. ACT supports programs and partnerships aimed at co-designing equitable and inclusive community health and wellbeing systems. She has a masters in transformative change and critical global and community issues and over 15 years of experience leading equity-focused strategy and performance measurement with organizations and networks in community health and social services. From 2010 to 2018, Heidi led knowledge, learning and evaluation initiatives for the Ontario Alliance for Healthier Communities. Heidi is chair of the global Outcome Mapping Learning Community and has facilitated Outcome Mapping and/or Outcome Harvesting workshops in Canada, Tanzania, Belgium, Lebanon, Switzerland, Sri Lanka and Kenya.
Host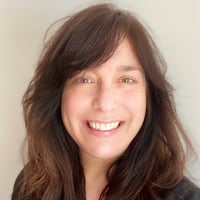 Pamela Teitelbaum, Tamarack Institute
Pamela is a Consulting Director of the Tamarack Institute's Evaluating Impact Practice Area. She is passionate about supporting and facilitating an interplay of learning and evaluation that creates transformative experiences aimed at developing healthy, equitable, gender-responsive and rights-based communities.
Pamela believes that increasing access and awareness about evaluation strategies, methodologies and processes leads to more critical, collaborative and long-term community change. By increasing capacity of communities to engage in and employ strategically-designed evaluation and learning practices, more possibilities are created for stakeholders and beneficiaries to experience the value of community changes and how they lead to effective, efficient and impactful outcomes.
This webinar is now full - Register below to receive a full recording of the discussion.