Turning Uncertainty into Bold Action
Date: Pre-Recorded, to be released on September 9, 2020
Speaker: Diana Renner and Liz Weaver

Diana Renner, co-author of the books Not Knowing and Not Doing, has learned to navigate uncertainty. Both books debunk the myths about knowledge and the illusion of control and instead, ask readers to pause and reflect, to ask questions and to look around before jumping into action and doing.
Not Knowing was first published in 2014. I recently pulled it off my bookshelf to consider it again as a path for Tamarack during the COVID pandemic. It provided an opportunity for daily reflection and a reminder that in times of great uncertainty, wisdom comes from questions and reflection.
In this webinar, Diana Renner will share her thoughts about being at the threshold of change and ambiguity. She will help us shift perspectives from being stuck to move toward paying attention to what is happening around us and building purposeful action through creative and generative questions.
Diana will also share how play, humour, curiosity and creativity, empathy, boldness and fluidity need to be woven into our leadership capacities if we are to effectively navigate uncertainty. Join us for this timely and provocative webinar as Liz Weaver and Diana Renner talk about the uncertain future.
For More Information:
Register for this pre-recorded webinar below. We'll send you a full-recording of the discussion and a collection of links and resources.

Speakers
Diana Renner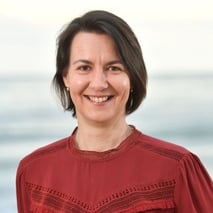 Diana is a director and co-founder of the Uncharted Leadership Institute. ​In her work as a leadership educator and organisational consultant, Diana weaves together adaptive leadership, adult development and complexity theory to develop capability for success in complex, uncertain and changing environments. She is passionate about creating experiential learning opportunities for people to make progress on real social, business and environmental issues. Diana has facilitated leadership development programs within Australia and internationally, including as a guest faculty member with Harvard University Kennedy School of Government and the Lyndon B. Johnson School of Public Affairs at the University of Texas.
Diana is the co-author of Not Knowing: the art of turning uncertainty into opportunity, winner of the Chartered Institute of Management Book of the Year award in the U.K. and translated in ten languages. Writing the book, she was inspired by her own experiences of 'not knowing' - fleeing her country of birth, Romania, to an unknown future in a new country; and her professional reinvention covering the fields of law, strategy, refugee advocacy and leadership development. Her follow-up book, Not Doing: the art of effortless action has been translated in five languages.Diana is the Chair of the Australian Adaptive Leadership Initiative, a not for profit organisation dedicated to building and strengthening the capacity of adaptive leadership practitioners in Australia and beyond.

Liz Weaver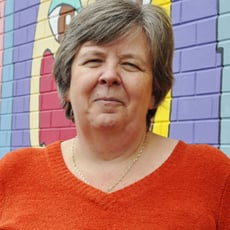 Liz is the Co-CEO of Tamarack Institute where she is leading the Tamarack Learning Centre. The Tamarack Learning Centre has a focus on advancing community change efforts and does this by focusing on five strategic areas including collective impact, collaborative leadership, community engagement, community innovation and evaluating community impact. Liz is well-known for her thought leadership on collective impact and is the author of several popular and academic papers on the topic. She is a co-catalyst partner with the Collective Impact Forum and leads a collective impact capacity building strategy with the Ontario Trillium Foundation.

Liz is passionate about the power and potential of communities getting to impact on complex issues. Prior to her current role at Tamarack, Liz led the Vibrant Communities Canada team and assisted place-based collaborative tables develop their frameworks of change and supported and guided their projects from idea to impact.
Register for this pre-recorded webinar below. We'll send you a full-recording of the discussion and a collection of links and resources.