Theory of Change to Theory of Influence – Lessons Learned from Chicago's New Communities Program


Date: Wednesday, November 24, 2021 | 1:00 p.m. - 2:00 p.m. ET
Speakers: Joel Bookman and Sylvia Cheuy
The New Communities Program (NCP) began through the collaboration of the Chicago Local Initiatives Support Corporation (LISC/Chicago), 20 community partners and the John D. and Catherine T. MacArthur Foundation. NCP utilized a comprehensive approach to community development through lead community organizations to achieve its outcomes. In its first 10 years, it generated 800 discrete projects and programs and leveraged nearly $1 billion dollars. Other tangible outcomes include the development of 13 Financial Opportunity Centres, 8 commercial retail developments and over 5,000 new housing units built.

Like many programs, NCP was subject to evaluation from its principal funder. While the evaluation fairly identified the program's strengths and weaknesses, the theory and tools of traditional program analysis were insufficient to adequately capture the essence of the program. The New Communities Program in Chicago had evolved into a neighbourhood "platform", a network of internal and external relationships that influenced the trajectory of neighbourhood systems through the dynamic agents active in those systems. NCP acted as a platform for investment from public, private, and philanthropic sectors, a program delivery system to get things done, and an information system through which technical resources, innovation, and communication flowed.

Whether you or your organization works directly with precarious housing, neighbourhood redevelop or neighbourhoods in general, this discussion around the lessons learned from Chicago's New Communities Programs will be beneficial to all.

Join us for a conversation with Joel Bookman and Sylvia Cheuy, as they discuss the lessons learned from the New Communities Program in Chicago.
For More Information:

Register for this webinar below. All registrants will receive a full recording of the webinar, a copy of the slides, and a collection of links and resources.

Speakers
Joel Bookman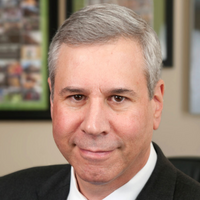 Joel Bookman is the President and CEO of Bookman Associates, Inc., providing consulting services in strategic and business planning, economic development, comprehensive community development, and nonprofit management to public agencies, nonprofit organizations, and corporate and philanthropic institutions. Previously, he served as Director of Programs for Local Initiatives Support Corporation (LISC) Chicago and co-founder and Managing Director of the LISC Institute for Comprehensive Community Development.

At LISC Chicago, for 8 years, Bookman guided the work of staff in its New Communities Program (NCP), one of the nation's largest and most successful comprehensive community development programs. NCP was a 10-year program to support comprehensive community development in 20 Chicago neighbourhoods. Mr. Bookman directed LISC economic and commercial development programs, providing financing, grants, and training to 40 retail corridor initiatives. He coordinated commercial market analyses and assessments by LISC MetroEdge in 16 Chicago neighbourhoods and assisted in developing corridor strategies in more than 40 communities across the country.

Over the past 40 years, Joel Bookman served as Executive Director of the North River Commission and the Lawrence Avenue Development Corporation (LADCOR), and the Chief Executive Officer of the Kimball Plaza Development Corporation (KPDC) and the Mayfair Commons Senior Living Center LLC, on Chicago's northwest side, leading redevelopment efforts that catalyzed over $400 million of investment and the creation or retention of over 3,500 jobs.

Mr. Bookman currently serves on the boards of Business and Professional People for the Public Interest (BPI), North River Commission, Chicago TREND, and The Hatchery Title Holding Corporation food & beverage incubator. He is a member of the City Club of Chicago, Metropolitan Planning Council, Openlands Project, and International Council of Shopping Centers. Previously, he served as Co-chair of the City of Chicago Retail Advisory Committee and as a member of the City of Chicago Grocery Store Task Force and the Illinois Food Marketing Task Force.

Mr. Bookman is a recipient of the University of Illinois at Chicago Alumni Achievement Award, the Korean-American Community Services Outstanding Service Award, and the North River Commission Lifetime Achievement Award. In 1989, he was selected as a member of the Lambda Alpha International Land Economics Honorary Society. He has served as a consultant in strategic planning, economic and community development, and nonprofit management since 1981 and currently is an Adjunct Faculty Capstone Adviser for Georgetown University's Graduate Real Estate Program. He has a Master's degree in urban planning and policy from the University of Illinois at Chicago.
Sylvia Cheuy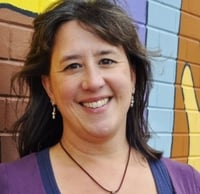 Sylvia Cheuy is a Consulting Director of the Tamarack Institute's Collective Impact Idea Area. She is passionate about community change and what becomes possible when residents and various sector leaders share an aspirational vision for their future. Sylvia believes that when the assets of residents and community are recognized and connected, they become powerful drivers of community change. Sylvia completed her Graduate Diploma in Social Innovation at the University of Waterloo in 2013 where she explored opportunities to create change within regional food systems.