Theatre for Change: Using Theatre as a Tool for Community Change
Date: Tuesday, May 26 2020 | 2:00 p.m. - 3:00 p.m. ET
Guest: David Diamond, Founder, Theatre for Living

Host: Megan Wanless, Strategic Learning & Events, Tamarack Institute
Share with your network:
Have you ever considered using theatre as a tool for community change? Around the world, theatre is being picked up as an innovative and effective way to open up dialogue, tell stories, and deepen connections between individuals who are working together to face some of the most pressing problems. But for many, this concept is still new, and perhaps, a bit scary:
What does this look like?
Why should I consider it?
How is it being applied within communities?

Join Megan Wanless for a discussion with David Diamond – Founder of Theatre for Living and worldwide leader in using theatre for community change – to explore what theatre for change really is, how it's being used, and why it is an essential practice for your community change work. Don't miss this opportunity to explore real-life examples of theatre for change in action and have your questions answered on how you might incorporate these ideas and practices into your own work.
Want to start your learning early?
Register for the live event by completing the form below. By registering you will also receive a full recording of the discussion
Speakers
David Diamond, Theatre for Living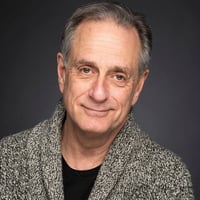 David was a founding member and Artistic Director of Vancouver's Headlines Theatre, which evolved into Theatre for Living, from 1981 to 2018, when he devolved the theatre company and started to work independently.

David has directed approximately 600 projects throughout Canada, the US and Europe, as well as in Namibia, Rwanda, Ethiopia, Australia, New Zealand, India, Palestine and Singapore on issues of violence, addiction, mental health, legacy of Residential Schools, reconciliation, homelessness and climate change to name just some. He has pioneered the development of live, interactive Forum television and web casting.

David is visiting Faculty at the UNESCO Peace Studies Program in Austria, and also Visiting Theatre Director at the Faculty of Medicine, University of Alberta. He has many theatre and human rights awards, including an Honorary Doctorate from the University of the Fraser Valley.

His award-winning book, Theatre for Living: the art and science of community-based dialogue came out in German under the title Theater Zum Leben in 2012, and in Spanish under the title Teatro para la Vida in 2019.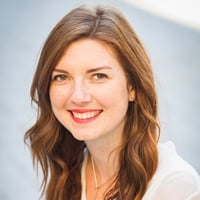 Megan Wanless, Tamarack Institute
Megan is a Senior Community Animator at the Tamarack Institute and works across the organization to improve and deepen the learning experience for over 27,000 members within Tamarack's learning communities and online platforms. Having worked with Tamarack for over 5 years, Megan oversees key strategic areas for the organization including strategic learning, content production and events.

Prior to Tamarack, Megan worked in the field of international development, earning a Master of Social Science degree from the University of Edinburgh and worked in Malawi to engage with communities around sexual and reproductive rights using Applied Theatre. With a Bachelor of Arts Degree in Theatre, Megan has been leveraging theatre as a tool for community change for many years and has had the pleasure of practicing it in communities within Canada as well as South Africa, Uganda and Malawi.

Megan now enjoys leveraging her passion for engagement both online and within the community by supporting Tamarack consulting projects in community engagement and innovation as well as teaching at Tamarack workshops about the use of theatre for change.