The Essential Mindset and Skillsets of Backbone Leaders
Date: Wednesday, February 23, 2022 | 1:00 p.m. - 2:00 p.m. ET
Speakers: Chris Thompson, Civic Collaboration Consultants and Liz Weaver, Tamarack Institute
One of the core conditions of collective impact is the investment in backbone infrastructure to help support the collective effort to move forward. Backbone leaders play unique roles in community change efforts. They navigate from the middle, engaging community champions to drive forward the change, and also coordinate the efforts of community-based partners to align their programs and services.

In 2012, Stanford Social Innovation Review published a series of four articles called Understanding the Value of Backbone Organizations in Collective Impact. Since 2012, there have been resources developed to strengthen backbone leadership and conversations about the unique role of backbone resources. And yet, many collective impact efforts struggle to find the right balance between collective leadership and backbone infrastructure. The default practice is that the backbone staff leaders are looked to as a core resource to drive the collective impact effort forward.

Join Chris Thompson and Liz Weaver in a lively discussion about the essential mindset and skillsets of backbone leaders. Together they will challenge our notion of backbone leadership and how leveraging the collective capacity of leadership table members and the backbone staff is instrumental to community change efforts.
For More Information:
• Read Re-reading Collective Impact: Three Lessons by Chris Thompson
• Read the SSIR series Understanding the Value of Backbone Organizations in Collective Impact
• Read the Collective Impact Forum – Backbone Starter Guide
• Learn more about Civic Collaboration Consultants


Register for this webinar below. All registrants will receive a full recording of the webinar, a copy of the slides, and a collection of links and resources.

Speakers
Chris Thompson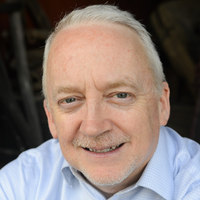 Chris Thompson, founder and president of Civic Collaboration Consultants, LLC, helps communities achieve enduring, positive change through cross-sector collaboration. He supports collaboratives that address a variety of civic priorities, including public health and safety; housing and food security; education; and economic and talent development.

His work includes facilitation and design of emerging collaboratives; evaluation and redesign of existing collaboratives and coaching and support of collaborative leaders. Chris speaks regularly on collaboration, collaborative leadership and collective impact at conferences and his writing has been published in Stanford Social Innovation Review and other publications.

Before forming Civic Collaboration Consultants, he was director of regional engagement for the Fund for Our Economic Future, a funders collaborative that has deployed more than $200 million to address economic priorities in Northeast Ohio. He is the author of Collaboration, a guide to cross-sector collaboration published by the Fund in October 2016. Previously, Chris was an award-winning journalist for more than 20 years. A native of San Francisco and a graduate of Marquette University, Chris and his wife, Anne, live in Northeast Ohio. His preferred therapy for recovering from the rigors of cross-sector collaboration is to fly fish.
Liz Weaver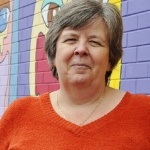 Liz Weaver is the Co-CEO of Tamarack Institute where she is leading the Tamarack Learning Centre which is focused on advancing community change leadership. The Tamarack Learning Centre promotes five strategic interconnected practices including collective impact, collaborative leadership, community engagement, community innovation and evaluating community impact. Liz is well-known for her thought leadership on collective impact and is the author of several popular and academic papers on the topic. She is a co-catalyst partner with the Collective Impact Forum. Liz is passionate about the power and potential of communities getting to impact on complex issues.