The Changing Role of Philanthropy
Date: Monday, April 20 2020 | 1:00 p.m. - 2:00 p.m. ET
Speakers: Louise Pulford, Sophie Monaghan-Coombs and Liz Weaver

Philanthropy plays a pivotal role in community and social change supporting organizations and networks in tackling complex and urgent challenges that communities are facing. Over the past five years, the Social Innovation Exchange (SIX) UK, have hosted more than 25 events in 8 countries, and convened over 200 foundations in dialogue about how philanthropy can and is responding to global challenges.
In their 2019 review of the SIX Funders Node, Louise Pulford and Sophie Monaghan-Coombs reflected on three key elements which emerged through the many conversations and convenings of funders across Canada, the US and globally. These reflections highlight the critical and changing role of foundation boards in addressing and shifting power; the strategic use of investment funds as leverage and impact; and navigating the challenge of risk both real and reputational. These conversations have led to the 2020 programme: A Year on Power, exploring how foundations can and should be questioning the power dynamics at play in their own work, and how they can influence others to do the same.
Join, Louise, Sophie and Liz as they engage in a conversation about the changing role and impact of philanthropy. We will also explore how SIX's work influences funders and community change leaders globally.
For More Information:
If you can't make the live event, register below and we'll send you a full recording of the call!
Speakers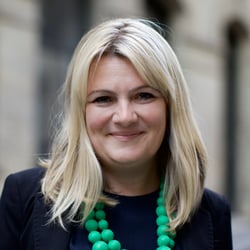 Louise Pulford
Louise Pulford is the Chief Executive Officer, of SIX, a social innovation exchange built on mutual value, relationships and knowledge. SIX works globally to facilitate purposeful cross-sector conversations that challenge and inspire people to advance the field of social innovation. Louise has been responsible for building SIX over the last 6 years. Under her leadership, SIX spun out of the Young Foundation in 2013.

Louise leads a team of 9 spread across London and Canada to advance the field of social innovation through major programmes of work with foundations, universities, corporates and governments. Louise is also building SIX's work to advance culture change within organizations.

Louise is a seasoned speaker on building networks, the value of exchange and social innovation globally, and regularly designs and facilitates social innovation training programmes for governments, foundations and universities around the world. Louise also publishes regular articles on networks and social innovation.

Louise has worked on social innovation with the European Commission since 2010 and she sits on the Mayor of Seoul's Advisory group for social innovation.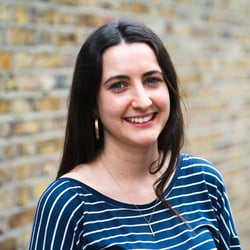 Sophie Monaghan-Coombs
Sophie Monaghan-Coombs is the Strategy and Development Manager at SIX. Sophie leads the programme of work with philanthropy, the SIX Funders Node. This Programme works with philanthropic foundations all over the world, enabling, challenging and inspiring them to be more transformational and increase their impact. Sophie also manages the group of organizations that make up SIX's core partners - the SIX Global Council.

Sophie joined SIX in February 2019 after working for charities based in London and the Big Issue magazine at their editorial headquarters in Glasgow. She graduated in 2017 with a degree in English Literature, where she specialised in contemporary literature dealing with issues such as gender and the environment.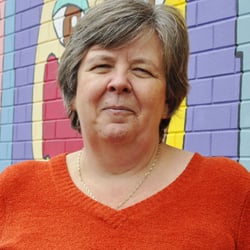 Liz Weaver
Liz Weaver is the Co-CEO of Tamarack Institute where she is leading the Tamarack Learning Centre. The Tamarack Learning Centre has a focus on advancing community change efforts and does this by focusing on five strategic areas including collective impact, collaborative leadership, community engagement, community innovation and evaluating community impact. Liz is well-known for her thought leadership on collective impact and is the author of several popular and academic papers on the topic. She is a co-catalyst partner with the Collective Impact Forum and leads a collective impact capacity building strategy with the Ontario Trillium Foundation.

Liz is passionate about the power and potential of communities getting to impact on complex issues. Prior to her current role at Tamarack, Liz led the Vibrant Communities Canada team and assisted place-based collaborative tables develop their frameworks of change and supported and guided their projects from idea to impact.