Tenacity, Humility, and Collaborative Leadership
Date: Tuesday, June 2 2020 | 1:00 p.m. - 2:00 p.m. ET
Speakers: Tom Klaus and Liz Weaver

Collaborative leadership requires us to balance tenacity, being focused on goals and outcomes with humility, working authentically with others and not letting our egos dominate relationships. Tom Klaus and Liz Weaver will engage in a conversation about the elements of tenacity, humility and how these play out when being a collaborative leader.
Tackling complex community issues means that leaders are required to work with others. Collaboration means that changemakers have an opportunity to share in co-defining the issue and co-designing the solution. But this is not as easy as it sounds, particularly when there is also the pressure to get recognition for our own programs, services and organizations. Tom Klaus, throughout his career, has successfully navigated these leadership tensions.
Join Tom Klaus and Liz Weaver as they explore the dynamic and shifting nature of collaborative leadership and systems change. Come prepared to engage in the conversation, share your thoughts, ideas and challenges as we open the last 20 minutes of the conversation to everyone.
Read:
This webinar is now full - register below to receive a recording of the call
Speakers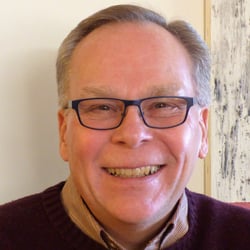 Tom Klaus
Tom is one of those people who has been lucky enough to do what he loves his entire career. Building a better world for all people, and specifically vulnerable children and youth, is what it is all about for Tom. He believes non-profit organizations play an indispensable leadership role in working with community members to create the kind of conditions in which children and youth thrive.
Tom has been a non-profit organization leader for his entire career, having created his first community initiative for youth when he was 18 years old. Since then, most organizations he has worked with and led have also been youth serving organizations. The scope of service areas of the organizations has ranged from local/rural to local/urban to statewide to regional to national and international. As a leader, Tom has had a range of responsibilities as well including creating, growing, maintaining, sustaining and even mercifully putting to rest organizations.
Tom does not believe that he just 'fell into' his life's work. His work is his vocation and Tom believes he has been prepared in ways for it that are mostly outside of his own awareness. Warren Bennis and Robert Thomas wrote a book that described leadership moments, or crucibles, that define lives and move people into their vocations. In years of 'testing' their crucible theory through the stories of people Tom has met, he has concluded their theory is pretty much 'spot on'. For Tom, his work is his calling.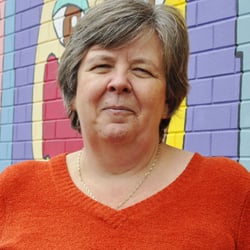 Liz Weaver
Liz Weaver is the Co-CEO of Tamarack Institute where she is leading the Tamarack Learning Centre. The Tamarack Learning Centre has a focus on advancing community change efforts and does this by focusing on five strategic areas including collective impact, collaborative leadership, community engagement, community innovation and evaluating community impact. Liz is well-known for her thought leadership on collective impact and is the author of several popular and academic papers on the topic. She is a co-catalyst partner with the Collective Impact Forum and leads a collective impact capacity building strategy with the Ontario Trillium Foundation.

Liz is passionate about the power and potential of communities getting to impact on complex issues. Prior to her current role at Tamarack, Liz led the Vibrant Communities Canada team and assisted place-based collaborative tables develop their frameworks of change and supported and guided their projects from idea to impact.


This webinar is now full - register below to receive a recording of the call