Date: August 24, 2021 | 11:00 am - 2:30 pm ET
Speakers: Angela Kim, Allan Macleod, Amy Collis, Shaelyn Wabegijig, Tasha Lackman, S. S. Ahmad, Jon Beale & Laura Schnurr
The Sustainable Development Goals (SDGs) provide a framework for communities to become more inclusive, sustainable, and resilient. This webinar is designed for anyone looking to advance sustainable development in their community, from local government, academia, and the community sectors. Sessions will explore how Agenda 2030 supports efforts to 'build forward better' in the wake of COVID-19, the role of cities and municipalities in advancing the SDGs including through Voluntary Local Reviews, and inspiring examples of Canadian community partnerships.
Tamarack Institute is co-hosting this workshop with Sustainable Development Solutions Network (SDSN) Canada and Green Beacon.
Speakers
Angela Kim - SDG Program and Data Manager, City of Los Angeles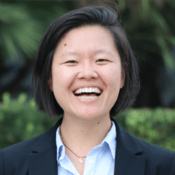 Angela Kim brings her experience working with data in various levels of government to her role as SDG Data and Program Manager, where she leads the data reporting and web development efforts as part of advancing the SDGs in Los Angeles. Most recently, Angela worked in the SDGs and Environment Statistics Unit of the UN Environment Programme, Science Division. Prior to that, Angela served as a CivicSpark Fellow for the Ventura County Planning Division, where she led a sea-level rise social vulnerability assessment. With a passion for the intersection of where data meets impact, Angela has Bachelor's degrees in Biochemistry and Political Science from the University of California Los Angeles and a Master's of Environmental Science from the University of Toronto.
Allan Macleod - Operations and Stakeholder Engagement Manager, SDG Coordinator, Bristol City Office, City of Bristol
Allan works with the University of Bristol, Bristol City Office and Bristol City Council as the UN Sustainable Development Goals (SDGs) Research and Engagement Associate. He works across these three organizations to assist in their adoption of the SDGs, as well as support stakeholders from across Bristol to improve awareness and understanding about the SDGs and help drive action in the city. He has assisted the Bristol City Office with the delivery of the One City Plan, the Global Parliament of Mayors, Bristol Method+ report on SDG Localisation and Bristol's Environmental Sustainability Vision. Working with the Cabot Institute for the Environment, City Futures Theme he produced the UK's first Voluntary Local Review (VLR) of progress towards the SDGs as well as a handbook to assist other cities in undertaking the same report. He presented Bristol's VLR during the UN High-Level Political Forum and has also shared Bristol's experience in Berlin, Vienna, Los Angeles, Dusseldorf, Brussels, Sheffield and Mexico City. Allan coordinates the Bristol SDG Alliance and is currently working with the British Council, Bristol City Office and Bristol City Council to further the use of the SDGs in Bristol, the UK and beyond.
Amy Collis - Former Lead Policy Researcher on Kelowna's VLR (working with BCCIC)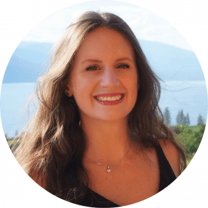 Amy is a project and communications coordinator at Pathways Serious Mental Illness Society, a nonprofit that provides family support, education and advocacy for people living with a serious mental illness in B.C. Amy worked with BCCIC on a project to localize the Sustainable Development Goals for the city of Kelowna, working in research and analysis on a wide range of SDGs. In particular, she played a leading role working with Indigenous organizations in the province and in Kelowna to incorporate Indigenous perspectives as they relate to the Sustainable Development Goals. In 2013, Amy graduated from Warwick University (UK) with a Hon. BA in Sociology and History. During her time there she developed a deep and lasting interest in the way power works in society with an intersectional lens, and what strategies can be used in the struggle against all forms of oppression. She then spent five years working with children and adults in education in Madrid and Vancouver before moving into sustainable development and the nonprofit sector.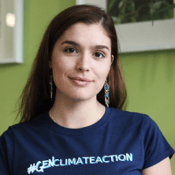 Shaelyn Wabegijig is Algonquin, Caribou Clan, from Timiskaming First Nation, Irish and German. She grew up in Rama First Nation and lives in Nogojiwanong | Peterborough. Her pronouns are she/her/kwe, she is 24 years old, and graduated from Trent University with a BAH in Indigenous Studies and Philosophy. Shaelyn has been volunteering and working for non-profits for about 4 years. Since March 2020 she has been working for the Kawartha World Issues Centre (KWIC) as the Program and Outreach Coordinator. Until March 2021, she was also a coordinator for the project called Advancing the Sustainable Development Goals (SDGs) 2030 Agenda in Nogojiwanong | Peterborough. She is currently the Project Lead on Advancing Gender Equality (SDG 5) in Nogojiwanong | Peterborough. She is also one of the 7 Ontario youth, backed by Ecojustice, bringing the provincial government to court for weakening their climate targets, violating Ontarians Charter rights to life, liberty and security.
Tasha Lackman - Vice President of Philanthropy and Community, Foundation of Greater Montreal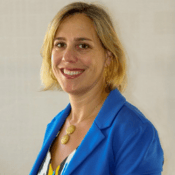 Tasha pivoted her career in 2017 when she became the Associate Director of Strategic Initiatives at McGill University until joining the FGM team in 2019. Prior to this, Tasha worked at a leading Canadian law firm for 12 years, with a focus on commercial real estate, and was ranked among Montreal's Top 20 real estate lawyers. Over the years, Tasha has been involved in a number of non-profit organizations, including Oxfam-Québec, the Girls Action Foundation, the YMCAs of Quebec, the Montreal Real Estate Foundation for Kids and the McGill University Health Centre Foundation. Until her appointment as Vice President of Philanthropy and Community at the FGM, she served on the FGM Board and Community Engagement Committee for over two years. Tasha holds three undergraduate degrees: in law and social work (McGill University), and environmental studies (University of Waterloo).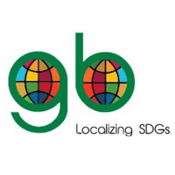 S.S. Ahmad - Founder & CEO, Green Beacon
S is the founder of Green Beacon, a social enterprise with the mission to localize the Sustainable Development Goals (SDGs). Green Beacon is passionate about UN SDGs, seeing them as the best roadmap we have to a just and peaceful world. With vast and varied experiences, skills, and knowledge, Green Beacon has expertise in all 17 Global Goals. It utilizes tools from diverse disciplines including supply chain and operations management, design thinking, project management, business analysis, humanities, and Indigenous ways of knowing from around the globe. Green Beacon works to enable organizations to adopt, adapt, implement, and measure the impact of SDGs.
Jon Beale - Manager, SDSN Canada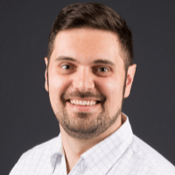 Jon Beale is the Manager of the Sustainable Development Solutions Network (SDSN) of Canada, hosted at the University of Waterloo. SDSN Canada is part of a global SDSN movement to build a network of universities, colleges, and knowledge institutions working together to create practical solutions to achieve the United Nations Sustainable Development Goals. Jon's experience comes from a variety of community and economic development roles throughout his career. This includes starting new agricultural businesses with farmer cooperatives in Zambia, leading tourism and climate change research with Inuit and Métis communities in Labrador, and working with municipal leaders throughout North America to identify and highlight economic opportunities with clear pathways for action. Jon's academic background is in Economics and International Development, with degrees from Queen's University and the London School of Economics.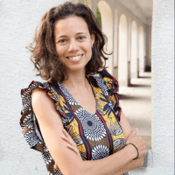 Laura Schnurr - Director of Community Climate Transitions, Tamarack Institute
Laura leads Tamarack's work on Climate Transitions and Sustainable Development Goals. Prior to joining the Tamarack, she was Advisor to the President & CEO at the McConnell Foundation. She was previously with several federal government departments, including Employment and Social Development Canada's Social Innovation Division. Laura holds a BComm from Concordia's John Molson School of Business and a Master's in Global Studies through the University of Freiburg in Germany. She is also a social entrepreneur and co-authored a book on UN reform.