Reconnecting our Communities: How the Roving Listener Built Community One Neighbour at a Time
Date: September 15, 2021 | 1:00 pm - 2:00 pm ET / 11:00 - 12:00 pm MT
Speakers: Wendy McCaig, De'Amon Harges, and Heather Keam
We have had over 16 months of "social distancing" and shutting down the vital components of what is at the heart of the community such as parks, trails, cafes, community centres, events, and social gatherings. The Pandemic response in Canada was swift and given the severity of the situation unprecedented. Though on a technical level we were able to isolate to reduce the spread of the virus, we failed to effectively consider the ramifications of the pandemic response with regard to the social condition of people. People that were lonely became lonelier. Communities that were disconnected became more disconnected. How can we reconnect our communities?
Join Wendy McCaig from Embrace Communities and Heather Keam, Tamarack Institute in conversation with DeAmon Harges on how we can reconnect our communities. De'Amon has been called one of the eight most influential neighbourhood organizers on the ground. He is the original "Roving Listener" as a neighbour and staff member of the Broadway United Methodist Church in Indianapolis.
In this webinar, you will learn how a simple act of talking to people can lead to change. De'Amon's will share his experience and stories about bring neighbours and institutions together to discover the power of being a good neighbour.
Further your Learning:
Can't make the live webinar? Register below to receive a full recording of the discussion.
Speakers
Wendy McCaig, Embrace Communities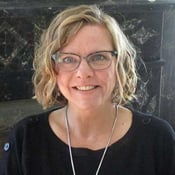 Wendy McCaig is the founder and Executive Director of Embrace Communities. She has been a practitioner of Asset-Based Community Development since 2005 and has been coaching and training organizations in how to strengthen communities from the inside out since 2012. Wendy is the author of "From the Sanctuary to the Streets" (CASCADE books 2010) and is working on her second book "The Evolving Shift." She holds a Master of Divinity degree from Baptist Theological Seminary at Richmond and a degree in Accounting from Texas A&M University. Wendy is married to her high school sweetheart, has three young adult daughters, and currently resides in Appomattox, Virginia.
De'Amon Harges, The Learning Tree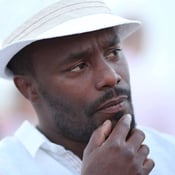 De'Amon Harges is a faculty member of the Asset-Based Community Development (ABCD) Institute, Community Organizer, Creator of the Learning Tree, chairperson of the Grassroots Grantmakers Association Board, and featured in the new documentary "The Antidote: On Kindness in America" - is a frequent speaker on ABCD in secular and religious groups around the world, and is a layperson at Broadway UMC, Indianapolis, IN. De'Amon's role is to listen and discover the gifts, passions, and dreams of citizens in his community, and to find ways to utilize them in order to build community, economy, and mutual "delight."
The bulk of De'Amon's work is based on the principles and practices of the Asset-Based Community Development (ABCD) that brings neighbours and institutions together to discover the power of being a good neighbour. De'Amon builds on what is already present and in place in the neighbourhood, using those formally undiscovered assets to connect and empower rather than working only from the community's needs and deficits. De'Amon now describes his role on this planet as a social banker. He utilizes the intangible currencies that are cultivated and used by human assets and relationships to build a more abundant community.

Heather Keam, Vibrant Communities - Tamarack Institute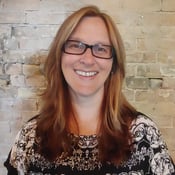 Heather is happy to be part of the Vibrant Communities team as the Manager of Cities, Cities Deepening Community. Heather brings over 12 years of public health knowledge to this position.
Heather has a passion for helping communities to realize that they are in charge of their future and to take leadership in assessing their own resources and needs. Heather believes that people have choices. They can either sit back and let others determine their future or they can stand up and create their own.
Heather has 13 years of experience generating action at a grassroots level. She loves guiding groups through program planning, implementation, and evaluation of local efforts. She has a Bachelor's degree in Health Studies from Brock University, a Graduate Diploma in Nutritional Science from Canberra University, Australia, a Graduate Diploma in Health Promotion from Canadore College and currently working on a Certificate for Knowledge Mobilization. Heather has presented at several provincial, national, and international conferences regarding her work on walkable communities and building healthy communities.