The Power of Co-Design
Date: Wednesday, January 27, 2021 | 3:00 p.m. - 4:00 p.m. ET
Speakers: Max Hardy, Anthony Boxshall, and Lisa Attygalle
Co-Design is a collaborative approach that actively involves a diverse stakeholder group (e.g. staff, partners, citizens, customers and end users) in a design process to create something that meets their shared needs. When done well, the Co-Design process combats polarization and allows for the seemingly impossible to happen: Alignment. So what does an effective co-design process actually look like? What makes it authentic, and therefore powerful? When should it be used and when should it not be used?
Join Max Hardy and Anthony Boxshall together with Lisa Attygalle to explore what makes Co-Design powerful. See examples from recent projects to illustrate the process and be inspired by the outcomes that are produced.
Learn More:
Register for this webinar below. All registrants will receive a full recording of the webinar, a copy of the slides, and a collection of links and resources.


Speakers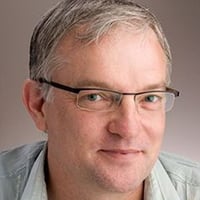 Max Hardy
Max works with leaders and organizations to achieve results through collaboration. His focus is on their toughest and most complex projects whilst also building ongoing capacity to collaborate and engage, across their organisation, with other organisations/stakeholders, and with their communities of interest.

Working as a coach, facilitator, process designer, trainer and strategic advisor, Max's approach is to work with people where they're at, understand their unique, and not so unique, challenges, and to co-create new ways of responding to those challenges.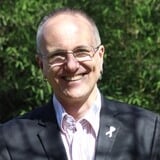 Anthony Boxshall
Anthony is the Principal and Founder of Science into Action. Anthony works in the strategic decision-making space, often assisting decision-makers to align the delivery and content of strategies so they can be implemented and used… so they make impact. He coaches leaders and helps others see signal in the noise to cut through for delivery. He is a strong, clear, and accountable facilitator whose primary aim is to leave his clients with both the content and the strategy for their next steps. He has made a career of demystifying science for communities and all non-scientists. He is adept at co-design processes to enable clear decision-making that brings along all stakeholders.

Lisa Attygalle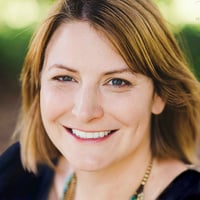 In her role at Tamarack, Lisa works with cities and organizations to help them meaningfully engage their communities. Over the last six years her work has focused on creating authentic engagement strategies and training staff teams, teaching and writing about innovative engagement methodologies, designing and facilitating workshops with a focus on raising the voice of the context expert, integrated communications planning, and the use of technology and creativity for engagement. Lisa advocates for simplicity in infrastructure, frameworks and design and loves applying the principles of marketing, advertising, loyalty, and user experience to community initiatives.