Power, Leadership, and Community Change: Common Ground or Crisis?
Date: Monday February 25, 2019 | 1:00 - 2:00 p.m. EST
Guest: Paul Schmitz
Host: Liz Weaver
Join Paul Schmitz, Senior Advisor, FSG and the Collective Impact Forum and Liz Weaver, Co-CEO, Tamarack Institute in a lively discussion about Power, Leadership and Community Change. In these divisive times, the two will discuss the history of community change efforts and the increasing need for influential champions (grass tops) and community stakeholders (grass roots) to work together to build communities which include all voices. Join Paul and Liz as they explore the coming together of elite power and community power to create the nexus for effective and impactful community change.
Guest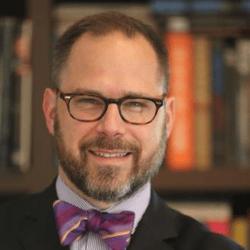 Paul Schmitz
CEO, Leading Inside Out and Senior Advisor, FSG and Collective Impact Forum
Paul Schmitz builds the collective leadership of organizations and communities to achieve greater social impact through his roles as Senior Advisor at The Collective Impact Forum and CEO of Leading Inside Out. He is also the author of Everyone Leads: Building Leadership from the Community Up, and the former CEO of Public Allies, where he helped more than 5,000 diverse young adults begin careers working for community and social change.
Paul currently serves on the national boards of Playworks and The Corps Network and also serves on the board of The United Way of Greater Milwaukee and Waukesha County. He is a faculty member of The Asset-Based Community Development Institute, was a social innovation advisor to the Obama White House, and has been named three separate years to The Nonprofit Times list of the 50 most influential nonprofit leaders in America. He lives in Milwaukee, Wisconsin with his wife and five children
In 2012, Paul authored Everyone Leads: Building Leadership from the Community Up on the belief that everyone can play a role in driving community change efforts. Paul recently published Top Down, Meet Bottom Up (Elite Power, New Power and Sharing Power) which explores the power dynamic of community change.
Paul has deep community engagement roots and is also the author of papers on equity and engagement. These include:
Host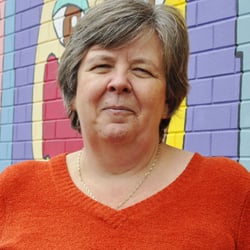 Liz Weaver
Liz Weaver is the Co-CEO of Tamarack Institute where she is leading the Tamarack Learning Centre. The Tamarack Learning Centre has a focus on advancing community change efforts and does this by focusing on five strategic areas including collective impact, collaborative leadership, community engagement, community innovation and evaluating community impact. Liz is well-known for her thought leadership on collective impact and is the author of several popular and academic papers on the topic. She is a co-catalyst partner with the Collective Impact Forum and leads a collective impact capacity building strategy with the Ontario Trillium Foundation.

Liz is passionate about the power and potential of communities getting to impact on complex issues. Prior to her current role at Tamarack, Liz led the Vibrant Communities Canada team and assisted place-based collaborative tables develop their frameworks of change, and supported and guided their projects from idea to impact.