Place-based Social Innovation Through Living Labs
Date: December 9, 2021 | 1:00 pm - 2:00 pm ET / 11:00 - 12 pm MT
Speakers: Hugo Steben, François Jasmin and Myriam Bérubé


This webinar is the fourth of a monthly series on Place-based initiatives, featuring a diversity of experiences made in Quebec.
Today, communities are facing an array of complex social and environmental challenges. The programs we have created to address these challenges have been unable to impact in a significant way. New solutions are required. The results that are urgently needed cannot and will not be found by simply making incremental changes to our current approaches. The breakthroughs that community changemakers seek require new approaches. Social innovation has become imperative to effectively address our society's most significant issues.

Unfortunately, inventions are many, but innovations that are successfully adopted are few, and breakthrough innovations are disruptive in nature, sometimes leading to actions meant to solve old problems ending up generating new ones.

Thus, community innovation requires not only an appreciation of the issue one is hoping to address but also a deep understanding of the unique characteristics of the community. The place and the people within it, where the innovation will be implemented.

Within promising community innovation practices targeting successful adoptions within communities, Living Labs are generating more and more buzz and yet there is confusion about what they are; when to use them; and what they can help us achieve.

Join us to gain a clearer understanding of Livings Labs as Myriam Bérubé invites Hugo Steben (Maison de l'innovation sociale) and Jean-François Jasmin (Living Lab en innovation ouverte (LLio)) to share their experiences and insights from two Québec-based organizations with an approach that yields a huge potential for transformative change.


Can't make one of the live webinars? Register below to receive a full recording of the discussion for the webinar.
For More Information:
Speakers
Hugo Steben - Maison de l'innovation sociale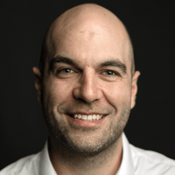 For as long as he can remember, Hugo has always been drawn to riddles, puzzles and other mind games. This fascination with solving complex problems first drew him to the field of health sciences. It eventually lead him to management, where he worked as an entrepreneur and consultant in strategy and innovation management. This experience made him discover a passion for supporting people to learn and to surpass themselves, which he achieves through university teaching and coaching project leaders.

Hugo has been at the Maison de l'innovation sociale (MIS) since its founding in 2017. His role as director of social entrepreneurship allows him to combine his two main motivations, solving complex problems and supporting changemakers, in the service of positive impact.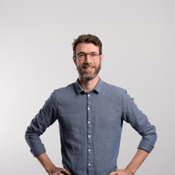 Jean-François Jasmin - Living Lab en innovation ouverte

Jean-François Jasmin is a project manager and off the beaten track facilitator at LLio. He acts as a coach in the planning, design and piloting of Living Lab approaches through which he facilitates co-creation processes involving various types of territorial actors. He has a master's degree in tourism development from the Université du Québec à Montréal and is particularly interested in the use of this approach to address the challenges of climate change in this field.
Myriam Bérubé – Tamarack Institute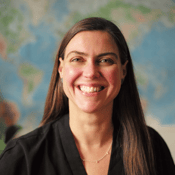 Myriam Bérubé is the Consulting Director for Quebec at the Tamarack Institute. She's passionate about community innovation and development and brings her understanding of the diversity of experiences made in Quebec into Tamarack's five interconnected areas of practices (collective impact, community engagement, collaborative leadership, community innovation and evaluating impact) leading to community change. She believes that we can accelerate our effectiveness by learning from one another, thus increasing our social impact and even inspiring others beyond our borders. Before joining Tamarack, she was the lead on the Collective Impact Project (CIP), Montréal's neighbourhood-based strategy to reduce poverty, an initiative operated by Centraide of Greater Montreal and supported by a major philanthropic, public and community collaboration.