Place
-B
ased Neighbourhood
R
oundtable Model in Montréal
Date: September 22, 2021 | 1:00 pm - 2:00 pm ET / 11:00 - 12 pm MT
Speakers: Layla Belmahi, Alena Ziuleva, Vanessa Sykes, Ramana Zanfongnon and Myriam Bérubé
This webinar is the first of a new monthly series on Place-based initiatives, featuring a diversity of experiences made in Quebec.
Recent times of crisis have shown us once again that where we live matters. The power of place-based creative problem-solving has proven to be more effective in areas where long-standing multi-sector collaboration has prevailed. Montreal's 30 roundtables are at the heart of the current recovery, acting as a catalyzer of social and economic vitality at the neighbourhood level, building an infrastructure for collective action. Montreal's unique approach to Collective Impact relies significantly on these Neighbourhood Round Tables that have emerged between the late 1980s and the early 2000s. These Neighbourhood Round Tables cover most of the city's older neighbourhoods in the urban core and suburban neighbourhoods that range in size from 10,000 to 100,000 residents. All Round Tables aim to help improve the conditions and living environments of their local population, addressing a wide range of issues from housing, urban planning, food security, climate change, transportation, social inclusion, etc. They leverage the strengths of local stakeholders by bringing together residents, community organizations, institutions, local governments and the business community, among others, to collectively determine local priorities to be turned into actionable development plans.
This model has been supported since 2006 by an innovative partnership between the City of Montreal, the Regional Public Health Department, United Way of Greater Montreal and the Montreal Neighbourhood Round Tables Coalition and has received both recognition and critical core funding to operate.
Join us to learn more about Montreal's experience from different stakeholders' perspectives. Layla, Alena, Vanessa and Ramana will share their learnings from the Neighbourhood Round Table model, their impact to solve complex issues and their hopes for how this place-based work can help rebuild our communities.

Can't make one of the live webinars? Register below to receive a full recording of the discussion for the webinar.
For More Information:
Speakers
Layla Belmahi – Montreal's Neighbourhood Round Tables Coalition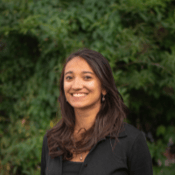 Layla Belmahi has been in charge of the development and communications of the Neighbourhood Round Tables Coalition (CMTQ) since 2019. For over 10 years, she has been actively involved in making the cities where she lives more fair and inclusive. After co-founding a grassroots movement fighting sexual violence towards women in Morocco, she elected Montreal as her new home. She graduated with a Bachelor's in Communication and Cultural Studies from Concordia University and a Master's degree in International and Intercultural Communication from UQAM. In her early professional path, Layla worked at the Maison de l'innovation sociale on research projects about women's leadership, and first and second-generation immigrants. She is also a member of the Montreal Intercultural Council.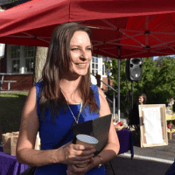 Alena Ziuleva – Community Council Table of the West island
Alena has been coordinating the work of the Southern West Island Community Round Table since 2013. She is leading a roundtable that unites the citizens, elected officials, community organizations, and businesses and institutions from 7 distinct municipalities. Alena has graduated from McGill School of Social Work with a Master's degree with a specialization in International & Community Development. She is passionate about navigating complex challenges that hold social issues in place. She believes in collaborative community development, as the most effective and efficient approach to the improvement of the quality of life and poverty reduction.
Vanessa Sykes - St-Michel's Neighbourhood Round Table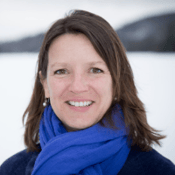 Vanessa is currently Executive Director of Vivre Saint-Michel en Santé, a round table in Montreal which seeks to improve the living conditions of one of the poorest neighbourhoods in Canada. The team, composed of 12 people works on 5 collectively identified issues that affect the lives of Saint-Michel's residents: food security, mobility, access to housing, culture and education.
Born and raised in Geneva, Switzerland, Vanessa Sykes completed a Psychology degree at University College London followed by a Master's in Organisational Psychology at the University of Geneva. After various jobs as an educator in the USA and Australia, Vanessa joined the International Committee of the Red Cross where she met her husband, a Quebecker.
Vanessa's curiosity led her to work in various sectors, including as project manager in a sports marketing firm and coordinator at the Geneva Chamber of Social Economy (Chambre de l'économie sociale). Since 2009, Vanessa has pursued her career in Quebec, Canada, where she has deepened her managerial skills by working as a coordinator and then director of educational and family organizations in the community sector. In 2016, she was spotted as a natural-born leader and got offered a one-year training on leadership which further equipped her with various managerial tools.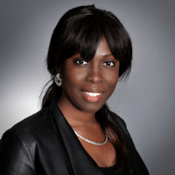 Ramana Zangongnon - City of Montreal - Diversity and Social Inclusion Department
Ramana Zanfongnon is the Head of the Division for Reducing Inequalities and Inclusive Neighbourhoods at the City of Montreal's Diversity and Social Inclusion Department. Ramana has over 10 years of experience in public administration at all levels of government. With Master's degrees in Demography and Program evaluation, Ramana is passionate about the use of data and the implementation of relevant public policies. Her team's work focuses on alleviating poverty and social exclusion at the individual and local levels by addressing food security, urban safety, homelessness, and implementing place-based strategies, including neighbourhood roundtables.
Myriam Berube – Tamarack Institute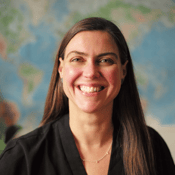 Myriam Bérubé is the Consulting Director for Quebec at the Tamarack Institute. She's passionate about community innovation and development and brings her understanding of the diversity of experiences made in Quebec into Tamarack's five interconnected areas of practices (collective impact, community engagement, collaborative leadership, community innovation and evaluating impact) leading to community change. She believes that we can accelerate our effectiveness by learning from one another, thus increasing our social impact and even inspiring others beyond our borders. Before joining Tamarack, she was the lead on the Collective Impact Project (CIP), Montréal's neighbourhood-based strategy to reduce poverty, an initiative operated by Centraide of Greater Montreal and supported by a major philanthropic, public and community collaboration.