People, Practice, and Transformational Change
Date: Wednesday, October 21 2020 | 1:00 p.m. - 2:00 p.m. ET
Speakers: John Kania & Liz Weaver

John Kania is a change leader. During his time with FSG, the framing and design of collective impact transformed how communities across the globe tackled complex problems. The simple premise focused on working collectively, across sectors in a common purpose. Since the publication of Collective Impact in the Stanford Social Innovation Review in 2011, community leaders have been working collectively to achieve change.
Tamarack has been a co-catalyst partner of FSG and the Collective Impact forum since 2011. Tamarack's network of Cities Reducing Poverty brings together cross-sector community partners to tackle the inter-related root causes of poverty.
While progress is being made on many fronts, intractable problems are still vexing communities. In launching the Collective Change Lab, John is diving deeper into what it takes to truly achieve deep and durable systems change. The focus of the Community Change Lab will include investing in people, processes and reinventing change practices.
The innovative Collective Change Lab will focus on research, practice and leadership development. Join us in conversation with John Kania as we explore the challenges of achieving transformative change and impact.
For More Information:
Register for the live discussion below. By registering, you will also receive a full recording of the call, a copy of the slides, and a collection of links and resources.


Speakers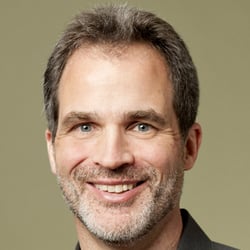 John Kania
John has been a practitioner, researcher, writer, teacher and speaker on how organizations and people can achieve big change together. For 17 years, he built and ran FSG, a nonprofit consulting firm and think tank working globally across issues and sectors to support social and environmental changemakers. From 2018 to 2020, he served as an Executive-in-Residence at national venture philanthropy, New Profit, co-leading the launch of a systems change practice.
As his career evolved, John has explored with increasing depth what it takes to achieve change collectively. In 2011, he co-authored the article Collective Impact, which remains Stanford Social Innovation Review's most-read article ever. The theory and practice of collective impact has spread across the globe, honed and enhanced by thousands of practitioners and initiatives.
One of John's key interests is the nature of effective leadership in complex social change. He has had the good fortune to learn from and practice with two of the most insightful leadership teachers of our time – Ron Heifetz and Peter Senge. He collaborated with both to publish notable articles – with Ron, Leading Boldy and with Peter, The Dawn of Systems Leadership.
Most recently John's practice, research and writing have focused on systems change, helping clarify for practitioners how to "shift the conditions that hold a problem in place." John's article, The Water of System Change, is being used around the world today to bring clarity to systems change and to help people achieve collective potential.
Prior to his work in the social sector, John worked in business strategy consulting at CDI and Mercer Management Consulting, with a focus on identifying shifting profit opportunities for companies. He began his career at global ad agency, Leo Burnett, where he first learned the power of narrative to inspire change.
John's spiritual practice is an important dimension of his approach to social change. Over the past two years John has been a student at the Living School at the Center for Action and Contemplation in Albuquerque studying the spiritual wisdom traditions with teachers Richard Rohr, Cynthia Bourgeault and James Finley. He has a daily meditation practice.
John holds an MBA from Northwestern University's Kellogg Graduate School of Management and a BA from Dartmouth College. He is an adjunct professor at Northeastern University in the Graduate Program for Social Innovation.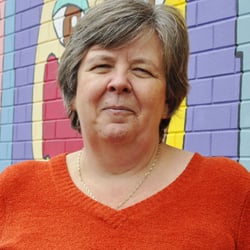 Liz Weaver
Liz Weaver is the Co-CEO of Tamarack Institute where she is leading the Tamarack Learning Centre. The Tamarack Learning Centre has a focus on advancing community change efforts and does this by focusing on five strategic areas including collective impact, collaborative leadership, community engagement, community innovation and evaluating community impact. Liz is well-known for her thought leadership on collective impact and is the author of several popular and academic papers on the topic. She is a co-catalyst partner with the Collective Impact Forum and leads a collective impact capacity building strategy with the Ontario Trillium Foundation.

Liz is passionate about the power and potential of communities getting to impact on complex issues. Prior to her current role at Tamarack, Liz led the Vibrant Communities Canada team and assisted place-based collaborative tables develop their frameworks of change and supported and guided their projects from idea to impact.