Tamarack – Our 20 Year Journey
Speakers: Paul Born, Liz Weaver, and Shauna Sylvester with Special Guests
*New Details* - We have decided to change this webinar's format into a video. After careful consideration, we felt that a 1-hour webinar was not the best format. We want to ensure that all of the stories and learnings are captured. Registrants will now receive a link to view the video once it's available.


Since 2001, The Tamarack Institute has played a pivotal role in advancing community change. In the early years, Tamarack launched an 'action-learning experiment' with partners including the J.W. McConnell Foundation, Caledon Institute of Social Policy and Maytree. This was a bold effort to advance place-based change to move people out of poverty in Canada. Tamarack is also committed to capturing all the lessons learned and sharing them widely.

Since 2001, much has changed. Now more than 400 communities are in the Vibrant Communities network and the issues being tackled include Ending Poverty, Deepening Community, Building Youth Futures, Climate Transitions and advancing Equitable Economies for Newcomers. The network of learners has grown to over 40,000 individuals who access resources, publications, webinars, workshops, and online learning.

As Tamarack ends its 20th year of advancing community change, we want to celebrate. Join Paul Born and Liz Weaver, and Shauna Sylvester as we hear from special guests about the history and impact of Tamarack locally, across Canada and globally.
For More Information:
Read more about Tamarack and our 20-year history here

Visit the Tamarack website and access tools, resources and the latest thinking about community change

Tamarack has ambitious plans for the future. Read our Tamarack 2030 plan here.
Register to receive the video below.

Speakers
Paul Born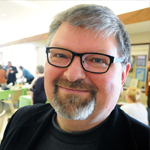 Paul Born is a global leader and an award-winning author on issues of community. His knowledge about Collective Impact and Community Engagement is extensive. Paul grew up as the son of refugees that worked together to survive and then thrive. This experience is what made him deeply curious about and engaged in ideas that cause people to work together for the common good.

Paul is the Co-founder and Co-CEO of Tamarack Institute, a 40,000-member learning community, and the Founder and Director of Vibrant Communities, a Collective Impact movement including Cities Reducing Poverty, Cities Deepening Community, Communities Building Youth Futures and Community Climate Transitions. A large-scale community change facilitator, Paul is the author of four books including two Canadian best sellers. He is a global faculty member of the Asset-Based Community Development Institute (ABCD) and a senior fellow of Ashoka, the world's largest network of social innovators. Paul was appointed to the Order of Canada in 2019.


Liz Weaver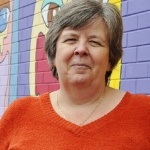 Liz Weaver is the Co-CEO of Tamarack Institute where she is leading the Tamarack Learning Centre which is focused on advancing community change leadership. The Tamarack Learning Centre promotes five strategic interconnected practices including collective impact, collaborative leadership, community engagement, community innovation and evaluating community impact. Liz is well-known for her thought leadership on collective impact and is the author of several popular and academic papers on the topic. She is a co-catalyst partner with the Collective Impact Forum. Liz is passionate about the power and potential of communities getting to impact on complex issues.
Shauna Sylvester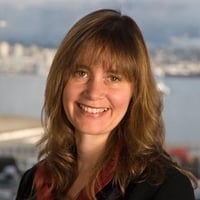 Shauna Sylvester is a Professor of Professional Practice and the Executive Director of Simon Fraser University's Centre for Dialogue. She is an award-winning social entrepreneur, facilitator, and commentator. She was the Co-founder and Executive Director of five initiatives – the SFU Public Square, Renewable Cities, Carbon Talks, Canada's World and IMPACS - the Institute for Media, Policy and Civil Society. She has served on the boards of Vancity, Vancity Capital, Mountain Equipment Cooperative, the BC Assessment Authority and several non-profit boards. Shauna is committed to excellence in public engagement and hosting difficult conversations.
For over 30 years, she has served as a facilitator and host to hundreds of community and stake-holder dialogues related to sustainability, poverty reduction, democracy, urban planning, transportation and climate change. She has a passion for cities and has served as the lead facilitator for the Mayor's Task Force on Affordable Housing in Burnaby and Vancouver and the convener of Moving in a Livable Region - a consortium of transportation and land use planning leaders in Metro Vancouver.
Shauna is honoured to serve Tamarack and brings her curiosity and experience as a mother, community-builder and care-giver to support the health, resilience and vibrancy of our cities and local communities.