Navigating Change: Three Tools for Moving from Response to Resilience
Date: Wednesday, July 29 2020 | 1:00 p.m. - 2:00 p.m. ET
Speakers: Liz Weaver & Sylvia Cheuy

Navigating disruption and change is challenging. During times of chaos and dramatic change, we find it difficult to envision the future and potential paths forward. In this webinar, Liz Weaver and Sylvia Cheuy will share three approaches and tools that they often use to help communities and changemakers navigate change. These practical tools will provide you with insights about where you are currently and strategies to support your transition to a new horizon.
The Eco-Cycle Mapping Tool identifies four phases of community and organizational change and the traps that often prevent us from moving from one phase to the next.
The Landscape Diagram is useful for discovering how much agreement and certainty is required before moving forward.
The Three Horizons approach enables changemakers to spot opportunities and risks, identify leverage points and determine when to let things go.
Come and learn how to interpret, navigate and embrace change with these useful and practical tools.


Learn More:
Register for the live discussion below. By registering, you will also receive a full recording of the call, a copy of the slides, and a collection of links and resources.


Speakers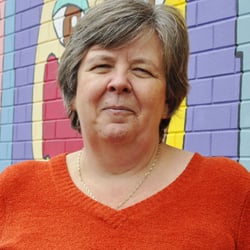 Liz Weaver
Liz Weaver is the Co-CEO of Tamarack Institute where she is leading the Tamarack Learning Centre. The Tamarack Learning Centre has a focus on advancing community change efforts and does this by focusing on five strategic areas including collective impact, collaborative leadership, community engagement, community innovation and evaluating community impact. Liz is well-known for her thought leadership on collective impact and is the author of several popular and academic papers on the topic. She is a co-catalyst partner with the Collective Impact Forum and leads a collective impact capacity building strategy with the Ontario Trillium Foundation.

Liz is passionate about the power and potential of communities getting to impact on complex issues. Prior to her current role at Tamarack, Liz led the Vibrant Communities Canada team and assisted place-based collaborative tables develop their frameworks of change and supported and guided their projects from idea to impact.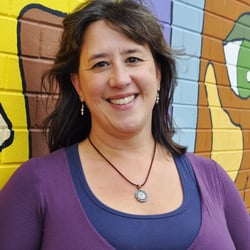 Sylvia Cheuy
Sylvia is a Consulting Director of the Tamarack Institute's Collective Impact Idea Area Idea Area. She is passionate about community change and what becomes possible when residents and various sector leaders share an aspirational vision for their future. Sylvia believes that when the assets of residents and community are recognized and connected they become powerful drivers of community change.
Prior to joining Tamarack, Sylvia was the founding Executive Director to Headwaters Communities in Action (HCIA), a grassroots citizen initiative that fosters collaborative leadership and action in support of a long-term vision of well-being for Ontario's Headwaters region. This experience gives Sylvia practical knowledge and first-hand experience of what it takes to engage and mobilize positive community change.