Mobilizing Community Change with Youth at the Centre - Lessons Learned from Communities Building Youth Futures
Date: November 29, 2021 | 1:00 - 2:00 p.m. ET

Speakers: Rana Nemet Allah, Nicole Mathesis, Jackie de Montarnal, Morgan Dunn, Morag Morison and Keanna Duguay
How might we put youth at the centre of community change efforts?
Hear about how communities across Canada are mobilizing alongside youth to address systemic barriers impacting youth on their education and employment journey. During this webinar we will share strategies, lessons learned and community-championed solutions and tools developed around the following priority areas:


Employment & Mentorship

Accessible Education

Identity & Social Connection

Service Navigation & Access to Supports

Youth Engagement & Leadership

Holistic Health & Wellbeing
Communities Building Youth Futures (CBYF) is a movement aimed at leading alongside and collaboratively engaging youth to better support youth on their education to employment journey, through community-championed solutions. Learn how CBYF communities are elevating youth leadership, building upon community strengths and using a collective impact approach to address barriers impacting youth and create system-wide solutions.
Register for this webinar below. All registrants will receive a full recording of the webinar, a copy of the slides, and a collection of links and resources.
Speakers
Rana Nemat Allah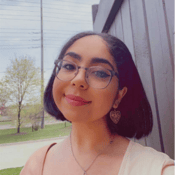 Rana Nemat Allah (she/her) - Rana is a Community Animator within the Communities Building Youth Futures team at Tamarack. She is a University of Waterloo graduate who majored in Social Development Studies with a minor in psychology. She is an abolitionist and an advocate for anti-oppressive systems that centre Black, Indigenous, racialized, queer, trans, disabled and fat voices. She has always had a love for working with youth and creating safer spaces for them—ones filled with empathy, empowerment, and care. She has experience in creating community building, peacebuilding, and conflict-resolution programs for youth to learn and build their own advocacy. Rana is an artist, photographer, and musician who loves using art as a tool for activism and connection.
Nicole Mathesis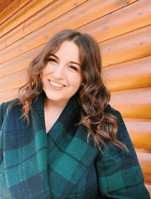 Nicole is a first-year Social Work student and is working full-time as the Assistant Coordinator with Communities Building Youth Futures in Prince Albert, Saskatchewan. She was born and raised in Prince Albert and has always had a passion for working with youth and her community. Along with her heart for youth, she also enjoys the outdoors, spending time with friends and family, and her cat named Cheeto. Nicole is looking forward to learning with everyone at the workshop and engaging in conversations!


Jackie de Montarnal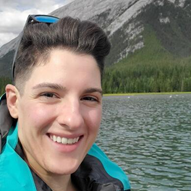 Jackie de Montarnal [she/her] is the Initiative Coordinator for Communities Building Youth Futures in Grande Prairie AB. Jackie knows what it is like to exist as a marginalized person within existing institutions where systems were never built to serve those on the periphery. She is an unapologetic realist who believes that fixing the systems is as difficult as it is beneficial. Through an MA in Sport and Recreation Studies, she focused on marginalized voices and continues to do so with an emphasis on equity and inclusion. Outside of the CBYF initiative, she works as an academic strategist as well as a personal coach, helping to empower people to create personal change so that they are better equipped to create large-scale change in the world around them. Jackie believes in the power of story-telling and perspective-taking and hopes to be remembered for her commitment to making the world a better place through the practice of making herself a better person.
Morgan Dunn
Morgan Dunn is the Communities Building Youth Futures Coordinator for Turning the Tide in Digby, Nova Scotia. She has been with Turning the Tide for nearly two years, she initially started as a university placement while taking her bachelor's degree in Community Development from Acadia University, before creating her own job with Turning the Tide to support youth in the Digby area. Morgan has gained experience in facilitation and leadership through working with youth and community partners to pilot and scale new and existing programs to support youth in the transition to adulthood.
Morag Morison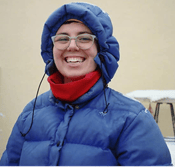 Morag (she/her) is the coordinator for the CBYF Portage la Prairie initiative. She is excited to come into this project with her background in non-profit program management and evaluation. She's most passionate about building capacity in our next generation of leaders and enjoying the ride when it takes twists and turns
Keanna Duguay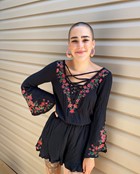 Edgy and different; two words that are often used to describe me. I can only assume that that is because I have a shaved-head, tattoos, and piercings. On the other hand, I would describe myself as a self-proclaimed bookworm and homebody - I have spent a lot of time trying to understand people and their stories. My early love (and obsession) of reading led me towards an education in psychology. This was a natural progression from my already existing desire to understand behaviours and to help those around me. My passion for educating myself on topics pertaining to social justice issues, quickly became a source of inspiration. That is one of the many reasons that I am currently completing my Master of Arts, in Counselling Psychology.

As a francophone student, I had an underwhelming experience. The lack of French course offerings in my program caused a sense of missed learning opportunity. I am proud that I pursued my undergrad in the French language and that I earned a certificate of bilingualism. However, that did not make finding a sustainable career in my field any easier. I am often told that I lack the years of applied experience as I am too young. I earned an Honours Degree, but I have been overlooked because of my age. I recognize my privilege and the many barriers that I did not have to face as a youth. As the Community Engagement Coordinator I am motivated to make a change for youth (like myself). We deserve to be heard and we deserve to be in decision-making positions - our expertise matters and our voices are important.