Living the Future, Today
Date: Thursday, May 28 2020 | 1:00 p.m. - 2:00 p.m. ET
Speakers: Glenda Eoyang and Liz Weaver
Share with your network:
There has been a lot written about the incredible shifts we are experiencing in our work and home lives as a result of the COVID-19 crisis. Many of these shifts have included increased investment in front line health and mental health services and increased connections through online platforms and social supports, neighbours supporting neighbours. Other shifts have a more dramatic impact including loss of life, significant shifts in the economy, and deeper impacts on marginalized populations in accessing supports and services. There is increased anxiety and fear being expressed by people.

The Human Systems Dynamics Institute uses an inquiry-based problem-solving approach to understand and unravel the complexity of systems. Inquiry-based problem-solving is focused on three questions: what is happening now; so what does this mean and what adaptive actions can we take; and now what will we do?

The Human Systems Dynamics Institute has framed its work with the following simple rules:
Take only what you need, and give what you can
Turn judgement into curiosity
Zoom in and zoom out
Focus on what's true and useful
Celebrate life
Connect with stories and impacts
Act with courage and care


Over the past several months, Glenda and the team at the HSD Institute have engaged their network of practitioners in conversations about navigating disruptive shifts. Join Dr. Glenda Eoyang and Liz Weaver as they explore the following questions in an animated conversation about the future. What if we were to live the future in our work, today? What patterns and possibilities are we observing and how are we responding? What shifts currently occurring should be leveraged and what can be released? Share your thoughts and ideas as we co-create together.
Start your learning early with these resources:
Register for the live event by completing the form below. By registering you will also receive a full recording of the discussion
Speakers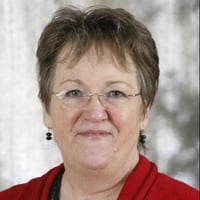 Dr. Glenda Eoyang
Dr. Glenda Eoyang works with public and private organizations to help them thrive in the face of overwhelming complexity and uncertainty. She is a pioneer in the field of human systems dynamics (HSD), which she founded. Through Human Systems Dynamic Institute, Glenda uses her Models and Methods to help others see patterns in the chaos that surrounds them, understand the patterns in simple and powerful ways, and take practical steps to shift chaos into order. Her clients include Centers for Disease Control and Prevention, Oxfam International, Canada School of Public Service, Cargill, Fraser Health Authority (BC), and Roche/Genentech.

Glenda's latest book, with co-author Royce Holladay, is Adaptive Action: Leveraging Uncertainty in Your Organization (Stanford University Press, April 2013).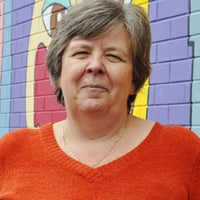 Liz Weaver
Liz Weaver is the Co-CEO of Tamarack Institute where she is leading the Tamarack Learning Centre. The Tamarack Learning Centre has a focus on advancing community change efforts and does this by focusing on five strategic areas including collective impact, collaborative leadership, community engagement, community innovation and evaluating community impact. Liz is well-known for her thought leadership on collective impact and is the author of several popular and academic papers on the topic. She is a co-catalyst partner with the Collective Impact Forum and leads a collective impact capacity building strategy with the Ontario Trillium Foundation.

Liz is passionate about the power and potential of communities getting to impact on complex issues. Prior to her current role at Tamarack, Liz led the Vibrant Communities Canada team and assisted place-based collaborative tables develop their frameworks of change and supported and guided their projects from idea to impact.