Project 10 - Lessons for Transforming Neighbourhood Pain into Gain
Date: Thursday, August 26, 2021 | 1:00 p.m. - 2:00 p.m. ET
Speakers: Karen Gingras and Sylvia Cheuy
Project 10 is an initiative of Edmonton Community Development Company that is uniting diverse partners around a bold plan to buy, demolish and redevelop 10 derelict properties in McCauley, one of the city's oldest urban neighbourhoods. Drug trafficking, homelessness, gambling and gangs are a current reality for McCauley. These challenges are counterbalanced by the deep love and loyalty that many residents have for their neighbourhood. This commitment was powerfully demonstrated when, in just six weeks, neighbours contributed $1.1 million to join local leaders as investors in a plan to buy, and revitalize a long-time problem strip mall property. This significant show of support is an important victory in the incredibly complex and challenging work of revitalizing communities.
Join Sylvia Cheuy as she welcome's Karen Gingras, Interim Executive Director of the Edmonton Community Development Company to share the lessons she is discovering as the Edmonton CDC mobilizes diverse partners to work together, connect dots and creatively overcome obstacles to restore a neighbourhood and make the possibility of homeownership a reality for first-time buyers.
For More Information:

Register for this webinar below. All registrants will receive a full recording of the webinar, a copy of the slides, and a collection of links and resources.

Speakers
Karen Gingras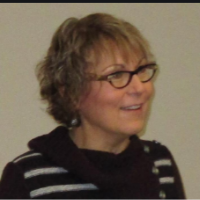 Karen was recently appointed Interim Executive Director of the Edmonton Community Development Company.

Karen has been with the CDC since 2018 working closely with the Executive Director as our Director of Neighbourhood Development. For over 20 years, Karen's passionate involvement in community economic development has taken her across the province of Alberta. Karen has prior experience working as an executive director in non-profit organizations such as Vibrant Communities Edmonton where she led the creation of Make Tax Time Pay and furthered the financial literacy program through various collaborations. Karen's wide range of experience as a business coach, lender and her role as manager of planning and development at a northern municipality lends itself directly to the multi-faceted work of the Edmonton CDC.
Sylvia Cheuy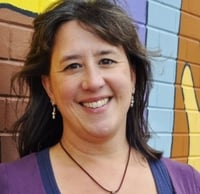 Sylvia Cheuy is a Consulting Director of the Tamarack Institute's Collective Impact Idea Area. She is passionate about community change and what becomes possible when residents and various sector leaders share an aspirational vision for their future. Sylvia believes that when the assets of residents and community are recognized and connected, they become powerful drivers of community change. Sylvia completed her Graduate Diploma in Social Innovation at the University of Waterloo in 2013 where she explored opportunities to create change within regional food systems.