Leadership for Navigating Change
Date: Tuesday, October 13, 2020 | 1:00 p.m. - 2:00 p.m. ET
Speakers: Bill Fulton, Jodi Hardin and Liz Weaver
As the world faces the multiplying forces of a biological pandemic, an economic meltdown, and a social uprising around racial equality, the question of what kind of leadership is needed to guide us through these challenges has taken on life and death importance. We are seeing, with new eyes, long-standing patterns of injustice--disparities in health outcomes, oppressive structures within policing, precarious economic systems that widen inequalities. We have also seen heroic acts of individual compassion, collaborative leadership generating innovative solutions, and broad social movements growing in scale and impact.
This webinar will review three forms of leadership that has emerged to address these enormous challenges. In looking at how individuals, collaborative groups, and diffuse networks have responded to the shifts experienced during the pandemic and Black Lives Matter protests, we seek to describe the leadership we will need to collectively address the gaps and challenges that have been exposed through these crises. We believe that while the current realities require a continued emphasis on responsive and collaborative leadership, we will not be able to address the deeper patterns that have led to these crises unless we also develop the capacity for systemic leadership as well.
Join Bill Fulton and Jodi Hardin from The Civic Canopy in Denver, Colorado in conversation with Liz Weaver of the Tamarack Institute as they share their reflections on the leadership challenges and opportunities presented during uncertain and disruptive times.
NEW | Liz, Bill, and Jodi have just released a new paper - Leadership for Navigating Change. We encourage you to explore the paper ahead of the webinar.
For More Information:
Register for this webinar below.


Speakers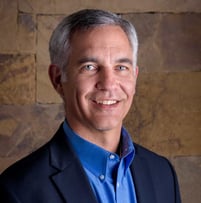 Bill Fulton
Bill Fulton provides strategic leadership for the overall organization, ensuring that The Civic Canopy's methods, model, and mission are carried out through its projects and lived out through its culture. He founded The Civic Canopy in 2003 to create a comprehensive community change platform to help communities transform individual efforts into collective action. He has over twenty years of experience in team development, collaborative problem solving, multi-stakeholder dialogue, and results-oriented network development. He received his BA in history at Brown University, MA in education at the University of Colorado at Denver, and PhD in religion and social change at the University of Denver and Iliff School of Theology.
Jodi Hardin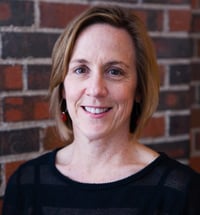 Jodi Hardin guides the organization-wide strategy, securing the partnerships and resources needed to develop and deliver The Civic Canopy's core service and support offerings. She applies a strategic lens to all Canopy project areas and supports team members to ensure fidelity to the Canopy's Community Learning Model. Jodi is known for her expertise in strategy and systems development, cross-sector partnership building, and connecting often disparate efforts into a more cohesive whole in addition to content expertise in early childhood systems. Over the past decade, she has overseen a diverse portfolio of community, state, and national projects. She received a Master's in Public Health from the University of North Carolina, Chapel Hill.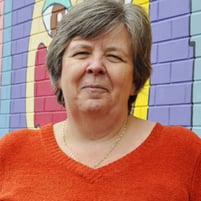 Liz Weaver
Liz Weaver is the Co-CEO of Tamarack Institute where she is leading the Tamarack Learning Centre. The Tamarack Learning Centre has a focus on advancing community change efforts and does this by focusing on five strategic areas including collective impact, collaborative leadership, community engagement, community innovation and evaluating community impact. Liz is well-known for her thought leadership on collective impact and is the author of several popular and academic papers on the topic. She is a co-catalyst partner with the Collective Impact Forum and leads a collective impact capacity building strategy with the Ontario Trillium Foundation.

Liz is passionate about the power and potential of communities getting to impact on complex issues. Prior to her current role at Tamarack, Liz led the Vibrant Communities Canada team and assisted place-based collaborative tables develop their frameworks of change and supported and guided their projects from idea to impact.