Systems Leadership in Practice
Date: Wednesday, September 23, 2020 | 1:00 p.m. - 2:00 p.m. ET
Speakers: Tatiana Fraser, Rachel Sinha, and Pamela Teitelbaum
During this webinar, Pamela Teitelbaum, our Director of Evaluating Impact will host Tatiana Fraser and Rachel Sinha from Systems Sanctuary to share with you an overview of the capabilities and capacities of systems leadership.

Complex challenges of the moment, like the Corona Virus crisis, climate change, rising economic inequality and gender-based violence call for new ways of leading. These new approaches demand leaders to move away from traditional hero style leadership towards relational approaches and emergence. While systems practice has risen in prominence over the last five years, it is often seen as rooted in western academia, and inaccessible.

This hour-long session will be interactive, combining reflection with an opportunity to assess your own skills and experience in the context of your work. This session is designed to help you validate what you already know and help you identify gaps in your leadership as priority areas for moving forward. From their research, Tatiana and Rachel will surface some of the key capacities, capabilities and strategies for systems leadership.
Register for this webinar below.

Speakers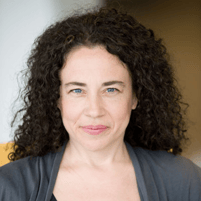 Tatiana Fraser
Tatiana has 20 years of experience leading and scaling systems innovations, creating strategic learning communities and movement building. Co-founder of Girls Action Foundation and co-author of Girl Positive (Random House 2016), she has worked to reframe the narrative around gender equality and to advance the leadership and social justice of girls and women.
As co-founder of Metalab, she is working collaboratively with Status of Women Canada to bridge resources and build ecosystem practice at the intersection of gender and equity and systems change.
Tatiana is an Ashoka Fellow, recognized as one of Canada's Top 100 Most Powerful Women (Women's Executive Network), the recipient of the McGill Alumni James G Wright Award and the Champion of Lifelong Learning by the Quebec Association of Lifelong Learning. She has served on numerous boards and advisory committees including The UN Commission on the Status of Women, The Carold Institute, Food Secure Canada, Exeko, and Actua among others.
A mother of 2 kids and living in Montreal, she holds a Bachelor of Arts in Women Studies and MBA from McGill University.


Rachel Sinha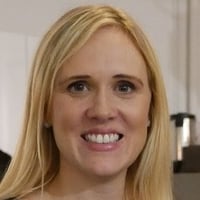 Rachel Co-founded and Co-Led of The Finance Innovation Lab for eight years, designed to empower positive disruptors in the financial system.
The Lab was named a semi-finalist in the Buckminster Fuller Award 'Socially Responsible Designs Highest Award' for its work bringing together people post financial crisis, to accelerate positive change in the financial system. Part of her work involved helping to launch a number of organizations including The Natural Capital Coalition and AuditFutures. She was named Management Today/BskyB 'Future Leader of Sustainability', for her work there and sat on the European Commission Expert Panel on Social Business.
Rachel moved from London to the US in 2015. She co-wrote Mapping Momentum with Tim Draimin of SiG, documenting the emerging field of systems change and co-authored a series of articles on the topic of systems change in Harvard Business Review and Fast Company and on Medium. She co-authored Labcraft: How Social Labs Cultivate Change Through Collaboration and The Finance Innovation Lab: A Strategy For Systems Change and systemschangers.com. Collaborating with Oxford Said Business School and The Point People, she also led an inquiry into the language of systems change and launched the publication Keywords.
Rachel was a THNK Scholar, at the Amsterdam School of Creative Leadership, has a MA in Marketing/CSR and a BA in Psychology.
Rachel won a 'person of exceptional ability' Green Card to work in the US and lives in St Louis, with her husband and three children.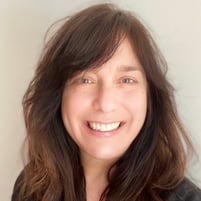 Pamela Teitelbaum
Consulting Director, Evaluating Impact - Tamarack Learning Centre
Pamela is a Consulting Director of the Tamarack Institute's Evaluating Impact Practice Area. She is passionate about supporting and facilitating an interplay of learning and evaluation that creates transformative experiences aimed at developing healthy, equitable, gender-responsive and rights-based communities. Pamela believes that increasing access and awareness about evaluation strategies, methodologies and processes leads to more critical, collaborative and long-term community change.
By increasing the capacity of communities to engage in and employ strategically-designed evaluation and learning practices, more possibilities are created for stakeholders and beneficiaries to experience the value of community changes and how they lead to effective, efficient and impactful outcomes. In 2010, Pamela founded a consulting company specializing in evaluating and supporting capacity building, educational design, training, monitoring and evaluation, social policy research and community engagement. With over 20 years of experience designing and facilitating training, leading social policy research and evaluation processes, she has worked extensively within the international and Canadian NGO sector in the fields of international human rights education, gender equality, and community development.