Illinois Action for Children's Week of Webinars
Dates: November 9th, 10th, 11th, 12th, and 13th
Speakers: Lisa Attygalle, Liz Weaver, Sylvia Cheuy, and Pamela Teitelbaum
Do you want to build collaborative skills but think you don't have the time? We have the solution!
The Community Systems Statewide Supports (CS3) team at Illinois Action for Children, the Governor's Office of Early Childhood Development and Illinois State Board of Education are partnering with the Tamarack Institute to host a week-long series of webinars designed to equip you with new skills and techniques you can apply right away.
Reserve the week of November 9 – 13, 2020 in your calendar. You will want to join this fun and interactive webinar series. Each day you will hear from internationally recognized experts from the Tamarack Institute who will share their latest thinking and perspectives on a variety of different topics.
By investing just one hour each day, you will get:
1) Useful perspectives and examples about how communities are working differently
2) Practical tools you can use to advance your collaborative work
3) A network of partners you can reach out to for support and collaboration
Register for the entire series or for individual webinars. Space for the webinar series is limited. You are encouraged to register early.
---
Webinar 1: Creating Culture for Engagement
Streamed Live on Monday, November 9, 2020
Webinar Facilitator: Lisa Attygalle, Director, Community Engagement, Tamarack Institute
What kind of culture is needed to make it easier to step out and take risks? What are the ways to convert challenging community engagement scenarios where practitioners are commonly held back by fear, into stretch opportunities that allow all parties to come together and learn? In this workshop we will share different scenarios for when and how inauthentic engagement shows up and explore strategies for addressing fear and building cultures of engagement.
Background resource: Creating a Culture of Engagement
---

Webinar 2: Inquiry and Deliberation
Streamed Live on Tuesday, November 10, 2020
Webinar Facilitator: Liz Weaver, Co-CEO, Tamarack Institute
Deep dive into methods for deep collaborative engagement where communities are involved in inquiry, co-design and deliberation. Explore the role of the community from being the recipient of programs and services to having ownership and investment in the things that matter most to them. In this workshop you will: Understand the decision-making process for how to engage the community in co-design; Explore various methodologies through examples and tools; Learn how to link deep engagement processes together with consultative processes; and, Engage in an open discussion about what works and what doesn't.
Background Resource: The Power of Inquiry in Disruptive Times
---

Webinar 3: Asset-Based Community Development (ABCD) Streamed Live on Wednesday, November 11, 2020
Webinar Facilitator: Sylvia Cheuy, Director, Collective Impact, Tamarack Institute
The principles and practices of Asset-Based Community Development (ABCD) are based upon more than three decades of applied research by John McKnight and John Kretzmann. ABCD creates a virtuous circle of community action by intentionally identifying, linking and growing the strengths within a neighborhood or community. This workshop will introduce participants to the core principles of ABCD; share practical resources for incorporating the lens of ABCD into your community change efforts; and, share stories that illustrate how the community's strengths and resources can be mobilized to support an array of shared priorities.
Background Resource: Asset-Based Community Development Recovery Framework
---

Webinar 4: Facilitating Co-Design
Streamed Live on Thursday, November 12, 2020
Webinar Facilitator: Liz Weaver, Co-CEO, Tamarack Institute
How can you bring diverse members of your community together to develop creative new ideas, innovative approaches to persistent problems, and build alignment and momentum for action? This workshop will give you the tools and practice to host and lead collaborative Co-Design sessions effectively. You will: Learn a step-by-step approach to designing inclusive collaborative gatherings that meet the needs of your community; Explore best practices in community engagement and innovation; Understand the principles and techniques to guide facilitation and help troubleshoot tough situations; Experience interactive exercises, case studies, and real-world vignettes to make ideas and methods concrete.
Background Resource: Facilitating Co-Design – Part 1
---

Webinar 5: Participatory Approaches to Evaluation
Streamed Live on Friday, November 13, 2020
Webinar Facilitator: Pamela Teitelbaum, Director, Evaluating Impact
Evaluation within a context of systems change requires a more engaged and active participation by stakeholders in the community. From youth-led to culturally responsive evaluation practices, there are several meaningful ways to increase the value of doing evaluation at the community level. Participatory evaluation strategies work to strengthen communication and ownership of evaluation implementation and reporting as well as the adoption of evidence resulting from these processes. This workshop also aims to address how to increase participation in evaluation by employing a set of criteria focused on transparency, learning, and consent (T.L.C.).
Background Resource: Strengthening Evaluation Literacy
Series Sponsors

Speakers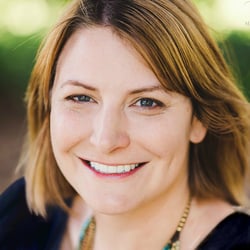 Lisa Attygalle
Lisa works with cities and organizations to help them meaningfully engage their communities. Over the last six years her work has focused on creating authentic engagement strategies and training staff teams, teaching and writing about innovative engagement methodologies, designing and facilitating workshops with a focus on raising the voice of the context expert, integrated communications planning, and the use of technology and creativity for engagement. Lisa advocates for simplicity in infrastructure, frameworks and design and loves applying the principles of marketing, advertising, loyalty, and user experience to community initiatives.
Lisa comes to this work from the private sector where she worked at one of Canada's leading communications firms with clients in agribusiness, healthcare, financial services and technology. Hailing from Australia, Lisa also worked on major water infrastructure projects as the liaison between municipal government, engineering and the community.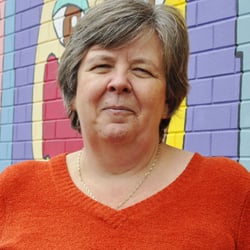 Liz Weaver
Liz is the Co-CEO of Tamarack Institute where she is leading the Tamarack Learning Centre. The Tamarack Learning Centre has a focus on advancing community change efforts and does this by focusing on five strategic areas including collective impact, collaborative leadership, community engagement, community innovation and evaluating community impact. Liz is well-known for her thought leadership on collective impact and is the author of several popular and academic papers on the topic. She is a co-catalyst partner with the Collective Impact Forum and leads a collective impact capacity building strategy with the Ontario Trillium Foundation.
Liz is passionate about the power and potential of communities getting to impact on complex issues. Prior to her current role at Tamarack, Liz led the Vibrant Communities Canada team and assisted place-based collaborative tables develop their frameworks of change and supported and guided their projects from idea to impact.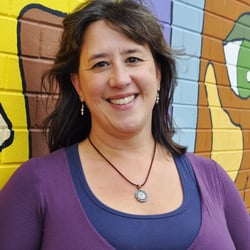 Sylvia Cheuy
Sylvia is a Consulting Director of the Tamarack Institute's Collective Impact Idea Area Idea Area. She is passionate about community change and what becomes possible when residents and various sector leaders share an aspirational vision for their future. Sylvia believes that when the assets of residents and community are recognized and connected, they become powerful drivers of community change. Sylvia is an internationally recognized community-builder and trainer. Over the past five years, much of Sylvia's work has focused on building awareness and capacity in the areas of Collective Impact and Community Engagement throughout North America.
Prior to joining Tamarack, Sylvia was the founding Executive Director to Headwaters Communities in Action (HCIA), a grassroots citizen initiative that fosters collaborative leadership and action in support of a long-term vision of well-being for Ontario's Headwaters region. This experience gives Sylvia practical knowledge and first-hand experience of what it takes to engage and mobilize positive community change.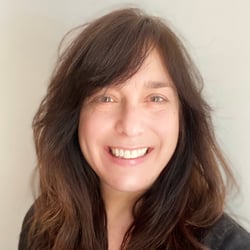 Pamela Teitelbaum
Pamela is a Consulting Director of the Tamarack Institute's Evaluating Impact Practice Area. She is passionate about supporting and facilitating an interplay of learning and evaluation that creates transformative experiences aimed at developing healthy, equitable, gender-responsive and rights-based communities.
Pamela believes that increasing access and awareness about evaluation strategies, methodologies and processes leads to more critical, collaborative and long-term community change. By increasing capacity of communities to engage in and employ strategically-designed evaluation and learning practices, more possibilities are created for stakeholders and beneficiaries to experience the value of community changes and how they lead to effective, efficient and impactful outcomes.