Hosting Great Virtual Meetings
Date: Tuesday July 9, 2019 | 12:00 - 1:00 p.m. Eastern
Guest: Maggie Chumbley
Host: Sylvia Cheuy


Can online meetings be as engaging and productive as face-to-face meetings? Maggie Chumbley believes the answer is absolutely yes! Maggie's experience is that, in fact, online meetings can actually be better than meeting in person if they are designed and hosted skillfully.
In this webinar, Maggie will highlight helpful tools and online platforms that she relies on to ensure the virtual meetings she facilitates foster connection, create shared learning and generate results. Participants will learn tactics, tips and advice for overcoming common challenges of engaging everyone; sharing visuals; perceiving subtle social cues and getting real work done together.
Guest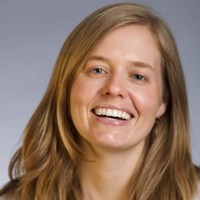 Maggie Chumbley
Hi, I'm Maggie Chumbley, and great meetings are my business . I am so excited to share with you how to stop bad virtual meetings and start crafting engaging and productive virtual meetings that support all people to work at the top of their intelligence. My professional background is in group facilitation, consulting, training, and adult learning.
Host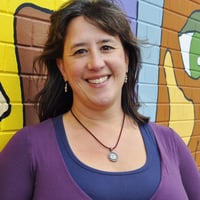 Sylvia Cheuy
Sylvia is a Consulting Director of the Tamarack Institute's Collective Impact Idea Area and also supports Tamarack's Community Engagement Idea Area. She is passionate about community change and what becomes possible when residents and various sector leaders share an aspirational vision for their future. Sylvia believes that when the assets of residents and community are recognized and connected they become powerful drivers of community change. Sylvia is an internationally recognized community-builder and trainer. Over the past five years, much of Sylvia's work has focused on building awareness and capacity in the areas of Collective Impact and Community Engagement throughout North America.
All webinar registrants will receive access to the live webinar, as well as a full recording of the presentation, a copy of the slides, and a collection of links and resources. Sign up below before space fills up!