Facilitating Breakthrough | How to Remove Obstacles, Bridge Differences, and Move Forward Together
Date: Wednesday, October 6, 2021 | 1:00 p.m. - 2:00 p.m. ET
Speakers: Adam Kahane and Sylvia Cheuy
In our increasingly complex and dynamic world, there is a "need to work with more people from across more divides, both within organizations and larger social systems."
Adam Kahane is a renowned author and co-founder of Reos Partners, an international social enterprise, that helps people in business, government and civil society collaborate to address important and intractable issues. His latest book, Facilitating Breakthrough, offers a new, bold approach to facilitation – transformative facilitation – which enables people to make a difference by inviting them to bring all of themselves to the work of "removing the obstacles to love, power and justice"
Transformative facilitation is a dynamic approach that is both structured and creative. It cycles between a series of five pairs of outer moves and five inner shifts that lead groups to achieve breakthroughs. Adam draws upon more than thirty years of experience as a professional facilitator for organizations, collaborations, groups and people who don't agree with, like or trust each other but share a common desire to transform their sector or society.
Join Sylvia Cheuy as she invites Adam Kahane to share highlights about the practice of Transformative Facilitation to better understand how this approach facilitates breakthroughs.
For More Information:

All registrants will receive a full recording of the webinar, a copy of the slides, and a collection of links and resources. One lucky webinar attendee will also receive a copy of Facilitating Breakthrough. Participants must attend the actual webinar to meet the eligibility criteria for the giveaway.


Speakers
Adam Kahane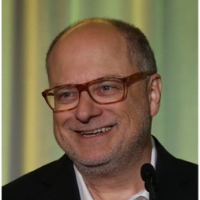 Adam Kahane is a co-founder of Reos Partners, an international social enterprise that helps people move forward together on their most important and intractable issues. Adam is a leading organizer, designer and facilitator of processes that enable business, government, and civil society leaders to work together to address such challenges. He has worked in more than fifty countries, in every part of the world, with executives and politicians, generals and guerrillas, civil servants and trade unionists, community activists and United Nations officials, clergy and artists.
Adam has authored several books including Solving Tough Problems: An Open Way of Talking, Listening, and Creating New Realities, about which Nelson Mandela said: "This breakthrough book addresses the central challenge of our time: finding a way to work together to solve the problems we have created." He is also the author of Power and Love: A Theory and Practice of Social Change, Transformative Scenario Planning: Working Together to Change the Future and Collaborating with the Enemy: How to Work with People You Don't Agree with or Like or Trust. His latest book, which was just released, is called Facilitating Breakthrough: How to Remove Obstacles, Bridge Differences, and Move Forward Together.
Sylvia Cheuy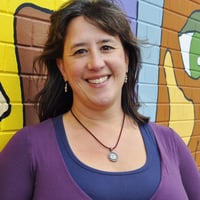 Sylvia Cheuy is a Consulting Director of the Tamarack Institute Collective Impact Idea Area. She is passionate about community change and what becomes possible when residents and various sector leaders share an aspirational vision for their future. Sylvia believes that when the assets of residents and community are recognized and connected, they become powerful drivers of community change. Sylvia completed her Graduate Diploma in Social Innovation at the University of Waterloo in 2013 where she explored opportunities to create change within regional food systems.