Evaluating Systems Change: A Results-Based Framework
Date: November 20, 2018, 1:00-2:00pm Eastern
Speaker: Mark Cabaj, Here to There Consulting
Almost anyone who is interested in making progress on tough economic, social and environmental issues is committed to changing the system. Yet, many social innovators — and the evaluators that support them — struggle to describe what systems they want to change and what they mean by 'results'. This webinar will explore an archetypical results framework that can be used to inform the thinking of any effort to 'change' systems.
Speakers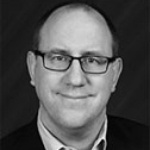 Mark Cabaj
Mark is President of the consulting company From Here to There and an Associate of Tamarack Institute.
Mark's current focus is on developing practical ways to understand, plan and evaluate efforts to address complex issues (e.g. neighbourhood renewal, poverty and homelessness, community safety, educational achievement and health). He has first-hand knowledge of using evaluation as a policy maker, philanthropist, and activist, and has played a big role in promoting the emerging practice of developmental evaluation in Canada.
This webinar is now full. Please register below to receive a recording of the presentation, along with any relevant links and resources, on November 21, 2018.