Webinar 2: Designing What's Next
Date: September 8, 2021 | 1:00 pm - 2:00 pm ET / 11:00 - 12 pm MT
Speakers: Cameron Norman and Liz Weaver
Share with your network:



We can be bystanders, or we can be active participants in change. We can accept the designs of the past as given to us or shape the future with ideas and values that are ours. As the world begins to open again, the possibilities ahead of us may seem overwhelming. One way to navigate a rapidly changing future is to apply an innovation and design lens to our futures. Join Cense Inc President, Cameron Norman, an innovator, designer and creative thinker and Liz Weaver in conversation as they launch an innovation and design helix. The innovation and design helix will provide participants with the pathways to apply design thinking to rapidly shifting contexts. Learn how the design helix can be instrumental in leveraging capacity within your organization.
Want to learn more about Designing for What's Next:
Can't make the live webinar? Register below to receive a full recording of the discussion.
Speakers
Cameron Norman, Cense Inc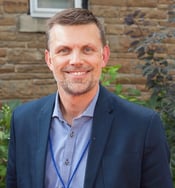 Cameron Norman is a professional designer, psychologist, evaluator, and educator interested in the science and practice of innovation. Censemaking started as a way for Cameron to share his thoughts on innovation: the process of creating, designing, implementing, and evaluating new ideas and putting them into the world and has now blossomed to over 500 posts and multiple learning channels.
Cameron is the Principal and President of Cense Ltd, an innovation consultancy that helps organizations to design, develop, deploy, and evaluate innovation in human systems, particularly the health and social sectors. He is also an Adjunct Professor in the Dalla Lana School of Public Health at the University of Toronto.
Cameron's academic background includes undergraduate honours and Masters degrees in psychology, a Ph.D. in public health, and a professional Masters of Design (MDes) degree at OCADU in Strategic Foresight and Innovation. He is certified in the NCI Design Charrette System from Harvard University Graduate School of Design, an accredited Cognitive Edge practitioner and hold the Credentialed Evaluator designation from the Canadian Evaluation Society.
Liz Weaver, Tamarack Institute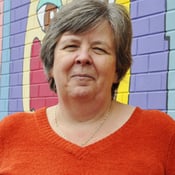 Liz Weaver is the Co-CEO of Tamarack Institute where she is leading the Tamarack Learning Centre which is focused on advancing community change leadership. The Tamarack Learning Centre promotes five strategic interconnected practices including collective impact, collaborative leadership, community engagement, community innovation and evaluating community impact. Liz is well-known for her thought leadership on collective impact and is the author of several popular and academic papers on the topic. She is a co-catalyst partner with the Collective Impact Forum. Liz is passionate about the power and potential of communities getting to impact on complex issues.