Cybersecurity – Building a Proactive Approach
Date: January 17, 2024 | 1:00‒2:00 p.m. ET
Speakers: Jason Shim (Canadian Centre for Nonprofit Digital Resilience), Charles Buchanan (Technology Helps) and Fabien Leimgruber (CyberPeace Institute)
This webinar is co-sponsored with the Canadian Centre for Nonprofit Digital Resilience (more information below), Technology Helps and the CyberPeace Institute.

Description
Cybersecurity is a challenge facing organizations across the nonprofit sector. There are examples of nonprofits who have had their data and information systems breached and have spent months rebuilding their infrastructure. In addition, these organizations have had to manage the risks and reputation impacts of data and information system breaches.
In this webinar, we will hear from three leaders in the field of cybersecurity about how they are supporting nonprofit organizations to build their digital capacity and resilience. Jason Shim has been leading work with the Canadian Centre for Nonprofit Digital Resilience to build a cybersecurity framework for nonprofit organizations. Jason will share information drawn from Website Security for Nonprofits, a guide he authored for NTEN in 2023.
Charles Buchanan, president and CEO, Technology Helps, provides technology solutions to support the security of nonprofit and social good organizations. Charles brings an industry perspective to supporting nonprofits navigate cybersecurity and technology challenges.
Fabien Leimgruber works with the CyberPeace Institute, a Geneva-based organization designed to protect the most vulnerable organizations and individuals in cyberspace. The Institute investigates threats and vulnerabilities impacting organizations, provide assistance, and advocacy to support nonprofit organizations. CyberPeace Builders links technology volunteers to nonprofit organizations and has supported more than 178 organizations around the globe to develop cybersecurity plans.
Join Jason, Charles and the Fabien in a lively discussion about building a proactive approach to designing your cybersecurity plan.

Learn More

Speakers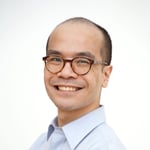 Jason Shim, Chief Digital Officer, Canadian Centre for Nonprofit Digital Resilience
Jason Shim is continually thinking about how to harness technology to make a difference in the world and loves to explore that with organizations. With experience spanning the nonprofit and academic sectors both as an employee and a consultant, Jason has consistently helped organizations stay ahead of the technology curve.
Jason serves as an editor at Ledger, a peer-reviewed scholarly journal at the University of Pittsburgh that publishes full-length original research articles on the subjects of cryptocurrency and blockchain technology. In addition, Jason has also served on the board of NTEN, an organization dedicated to helping nonprofits fulfill their missions through the skillful and equitable use of technology.
Jason is currently leading a project to build cybersecurity competencies for nonprofits with the Canadian Centre for Nonprofit Digital Resilience.
Charles Buchanan, founder and CEO, Technology Helps
Charles Buchanan is the founder and CEO of Technology Helps. As an innovator and visionary, he has a distinguished history in corporate technology leadership (including Suncor Energy, Deloitte, Oracle, MNP, and Royal LePage), management consulting, and entrepreneurship.
Charles has founded and worked with numerous technology companies in diverse areas such as online gaming, fintech, environmental protection, and more. He continues to be an authority in the tech space and has provided expert advice and implemented large-scale technology solutions for enterprise clients.
Charles is a passionate contributor to the community and has served on various non-profit boards for the past 20 years, including his role as Board Chair at Centre for Newcomers. He currently serves on several boards: Calgary Black Chambers (co-founder); The Common Approach to Impact Measurement; Momentum (finance committee); Black Business and Professional Association. He also serves on the grant committee at Calgary Foundation and an entrepreneur mentor at Venture Mentors Service of Alberta (VMSA). Charles is a founder and advisory board member of UpRising Academy helping talented at-risk youth in Jamaica in STEM and sports.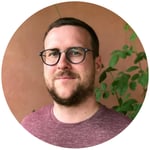 Fabien Leimgruber, Senior Program Manager, CyberPeace Institute
Fabien joined the CyberPeace Institute in 2020. His role is to build up the CyberPeace Builders' network.
Fabien has several years experience in cybersecurity in the public, private and nonprofit sectors. He managed the Cyber Threat Intelligence Unit at Kudelski Security and then he joined the International Committee of the Red Cross (ICRC) as the Information Security Awareness Adviser. He has a Masters of Law in Criminality and Information Security from the University of Lausanne in Switzerland.
About the Canadian Centre for Nonprofit Digital Resilience
The Canadian Centre for Nonprofit Digital Resilience: We're for a digitally enabled nonprofit sector, where Canada's diverse nonprofits use data and tech to advance their mission and multiply their impact.

The Founding Organizations are as follows:
| | | | | |
| --- | --- | --- | --- | --- |
| | | | | |
| A member-led organization dedicated to providing Canadians with confidence in the responsible design, architecture, and management of digital technologies. | Develops and supports collaborative strategies that engage citizens and institutions to solve major community issues across Canada and beyond. | We can change the world when we change our approach to technology. NTEN helps you do your job better, so you can make the world a better place. | The Social Economy through Social Inclusion (SETSI) model aims to tell a story, change minds, shift perspectives, and grow communities. | Bolsters the charities, nonprofits and social entrepreneurs that build, enrich and define our nation and the communities they support around the globe. |
To learn more or join the CCNDR, please visit www.ccndr.ca