Culture, Collaboration, and Choice: A Values Approach
Date: Wednesday, April 28, 2021 | 1:00 p.m. - 2:00 p.m. ET
Speakers: Russ Gaskin, Luzette Jaimes, and Liz Weaver


Successful collaborations launch their efforts with a conversation about how the collaborative leaders want to work together to drive change. They collectively develop a set of values or principles to guide their shared agenda.

Russ Gaskin and the team at CoCreative Consulting have developed tools, resources and strategies to purposefully assist collaborative leaders to navigate complex community change systems. Their approach focuses on deepening engagement, building momentum to advance strategy and impact.

Recently, Russ has been researching how dominant values impact collaborative efforts. Russ will share a Dominant Values Framework which reflects the domains of collaboration – ways of knowing; ways of organizing work; ways of organizing ourselves, ways of interacting and values. Join Russ, Luzette, and Liz in a conversation about the Dominant Values Framework and how this framework informs collaborative practice.

Participants will be invited to share your perspectives and ideas during this interactive webinar.

For More Information:

• Visit the CoCreative Consulting LLC website to discover tools, resources and workshops
• Learn more about collaborative innovation and collaborative strategy
• Access Tamarack's Tool for Establishing Values and Principles for Working Together


Register for this webinar below. All registrants will receive a full recording of the webinar, a copy of the slides, and a collection of links and resources.


Speakers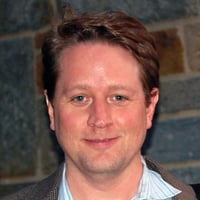 Russ Gaskin
Russ helps people who don't know each other, and often don't even like each other, solve complex problems together. His unique strength is creating the conditions and frameworks that support efficient and meaningful collaboration across deep sectoral and cultural boundaries.

Russ also builds the capacities of others to lead effective collaboration by speaking and teaching around the world on changing complex systems, human-centred design, and leveraging conflict and diversity as sources of strategic innovation. In his guest faculty role, he has taught workshops and graduate courses on leading social innovation, designing collective impact initiatives, polarity thinking, and creating shared value.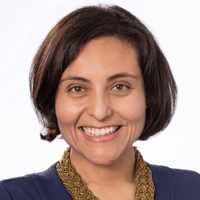 Luzette Jaimes
Luzette works on social ecosystem activation and system change through the design and facilitation of transformational learning processes. She works in the areas of human development, being-well, and awareness-based leadership development for changemakers.
For two decades she has focused on social entrepreneurship through different roles at Ashoka, including launching Ashoka's Learning & Development to deepen an organizational learning culture in support of their vision of accelerating the emergence of an "Everyone a Changemaker" world.
Luzette is the founder of Alive & Thriving, LLC, a human development incubator for individuals and groups, and co-founder of Consciousness Coalition (CoCo Labs), an ecosystem catalyst for cultural evolution and consciousness expansion.
Luzette is adjunct faculty at George Washington University Center for Public Leadership's e-co Leadership Coaching Program. She holds a BA in Finance & Intl Rel, a MSc in Holistic Science (whole and complex systems). Professional Certified Coach PCC, Theory U facilitator, Being-well coach and mindfulness practitioner.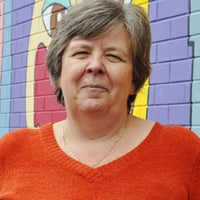 Liz Weaver
Liz Weaver is the Co-CEO of Tamarack Institute where she is leading the Tamarack Learning Centre. The Tamarack Learning Centre has a focus on advancing community change efforts and does this by focusing on five strategic areas including collective impact, collaborative leadership, community engagement, community innovation and evaluating community impact. Liz is well-known for her thought leadership on collective impact and is the author of several popular and academic papers on the topic. She is a co-catalyst partner with the Collective Impact Forum and leads a collective impact capacity building strategy with the Ontario Trillium Foundation.