Crisis Communication In A COVID World: How to prepare for and communicate through a crisis
Date: June 30, 2021 | 12:00 pm - 1:00 pm ET
Speakers: Jeff Sage, Lindsay Sage with Lisa Attygalle
Share with your network:
2020 was a time of unprecedented challenge and change and for many organizations, and brought into sharp focus the need for a strong crisis response framework. But even before the pandemic, great organizations actively invested in reputation management (because the next crisis doesn't care if you're prepared or not).
Join Jeff Sage & Lindsay Sage, Co-Founders & Senior Strategists at sagecomm, to explore the principles of issue management and crisis communication, including how to get prepared for and manage the crisis with clarity and confidence. This session will also explore how to strengthen your brand before a crisis hits, and why proactive brand and issue positioning is so critical to your organization's overall success.
Can't make the live webinar? Register below to receive a full recording of the discussion.


Speakers
Jeff Sage, Sagecomm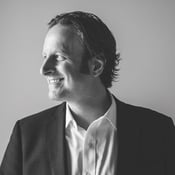 Jeff Sage is a Co-Founder and Senior Strategist at sagecomm with 20 years of progressive experience in marketing communications in both public and private environments, including education, technology, healthcare, banking, non-profit, and government sectors. Jeff is the former Senior Manager, Marketing and Communications, at Fanshawe College, responsible for the College's marketing, communications and recruitment portfolios, including the College's collaborative marketing strategy. His related expertise includes strategic marketing, positioning, digital media, corporate and organizational communications and public relations. He joined Fanshawe College from the role of Director, Business Development, at London-based Makin' Headlines Ltd – a full service public relations consultancy – and its sister company, mh NewMedia – a digital media and e-training firm. (Read Jeff's Full Bio)
Lindsay Sage, Sagecomm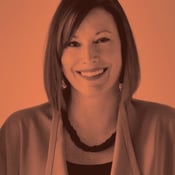 A Co-Founder and Senior Strategist at sagecomm, Lindsay Sage has nearly 20 years of experience in strategic planning, marketing communications and community engagement across a range of sectors including public and nonprofit, higher education, technology, education and economic development. Lindsay's decade of leadership at sagecomm is informed by past experience as Director of Marketing and Development for the London Public Library; Director, Programs and Services for TechAlliance of Southwestern Ontario; and as a member of the management team for the Shared Hierarchical Academic Research Computing Network (SHARCNET, a province-wide high performance computing network based at Western University). Additionally, Lindsay has held progressive marketing and communications roles in private industry and marketing consultancies and was a part-time faculty member in Fanshawe College's Department of Continuing Education, where she taught both communications and technology courses. (Read Lindsay's Full Bio)
Lisa Attygalle, Tamarack Institute (host)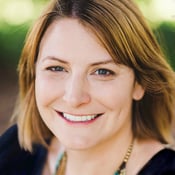 In her role at Tamarack, Lisa works with communities and organizations to help them meaningfully engage their communities. Over the last six years, her work has focused on creating authentic engagement strategies and training staff teams, teaching and writing about innovative engagement methodologies, designing and facilitating workshops with a focus on raising the voice of the context expert, integrated communications planning, and the use of technology and creativity for engagement. Lisa advocates for simplicity in infrastructure, frameworks and design and loves applying the principles of marketing, advertising, loyalty, and user experience to community initiatives.
Lisa comes to this work from the private sector where she worked at one of Canada's leading communications firms with clients in agribusiness, healthcare, financial services and technology. Lisa brings private sector knowledge to public sector work. Hailing from Australia, Lisa also worked on major water infrastructure projects as the liaison between municipal government, engineering and the community.