Creating a Culture of Equity and Reconciliation
Date: Tuesday, June 9 2020 | 1:00 p.m. - 2:00 p.m. ET
Speaker: Suzanne Methot

Share with your network:
What does it look like to create a culture of equity and reconciliation in practice? How do we enable and support change at the individual, community, and systemic levels?
Join author, educator, and community worker Suzanne Methot as she shares an Indigenous culture-based model that can be used as a tool for professional development, community building, and systems change.
Most Canadians are conscious of a deeper responsibility for reconciliation, beyond land acknowledgements and cultural training sessions. This webinar helps you see the larger picture. How might we change the power structures that currently organize life in Canada? What does it mean to provide trauma-informed services? How can we work better together, as communities and as colleagues?
This webinar will take you from abstract ideas to an accessible tool that will help you create a concrete practice of transformative change.
This webinar is now full - Register below to receive a full recording of the discussion.


Speaker
Suzanne Methot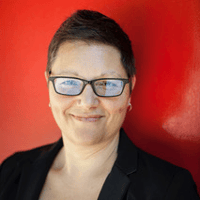 Suzanne Methot is the author of the non-fiction book Legacy: Trauma, Story, and Indigenous Healing, co-author of the Grade 11 textbook Aboriginal Beliefs, Values, and Aspirations, and a contributor to Scholastic's Take Action series of classroom resource books. She is a speaker on various topics including human rights, Indigenous literatures, Indigenous worldviews, Indigenous approaches to health and wellness, intergenerational trauma, and decolonization. Suzanne also designs programs and facilitates professional development sessions for the education, health care, environmental, and arts and culture sectors.
Suzanne has worked as an adult literacy and skills training practitioner since 1991, in advocacy and direct–service positions at Indigenous community-based organizations since 1992, and as an elementary classroom teacher since 2007. From 2014 to 2019, she was an appointee to the Royal Ontario Museum's Indigenous Advisory Circle, assisting the ROM Learning Department in building authentic and sustainable relationships with Indigenous communities.
Born in Vancouver in 1968 and raised in Peace River, Alberta, which is known as Sagitawa ("where the rivers meet") in the Nehiyawak language, Suzanne is Nehiyaw (Cree) of mixed Indigenous and European heritage. She currently lives on unceded Snuneymuxw territory near Nanaimo, BC.
To find out more about Suzanne's work, visit her website
Host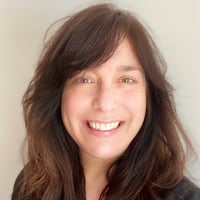 Pamela Teitelbaum, Tamarack Institute
Pamela is a Consulting Director of the Tamarack Institute's Evaluating Impact Practice Area. She is passionate about supporting and facilitating an interplay of learning and evaluation that creates transformative experiences aimed at developing healthy, equitable, gender-responsive and rights-based communities.
Pamela believes that increasing access and awareness about evaluation strategies, methodologies and processes leads to more critical, collaborative and long-term community change. By increasing capacity of communities to engage in and employ strategically-designed evaluation and learning practices, more possibilities are created for stakeholders and beneficiaries to experience the value of community changes and how they lead to effective, efficient and impactful outcomes.

This webinar is now full - Register below to receive a full recording of the discussion.