The Courage of Conviction: Activism and Change
Date: Wednesday, May 20 2020 | 3:00 p.m. - 4:00 p.m. ET
Speakers: Moira Were and Liz Weaver
Join Moira Were and Liz Weaver as they discuss how to step into our convictions with courage. Activism is lived daily through small and large actions. Do you have the courage to lead? Come prepared to be challenged and to consider how to build activism into your changemaker role.
***
In 2017, Moira founded Chooks SA, an online space to invest in women entrepreneurs in South Australia. Chooks SA identified the inequity in investing in women entrepreneurs means that less women have opportunities to grow their lives and livelihoods.

Chooks SA is dedicated to connecting women across the generations, learning from one another and build a community where support not competition is the priority, celebrating successes (however small), and committing to each other to take the next step we need to for our idea to take off.

Chooks SA seeks to apply a gender lens and not rose-coloured glass. They build others up without tearing anyone else down. Chooks is a self organised online community.

Moira established Hen House Co-op Ltd in July 2019 to take this to the next level with programs and initiatives to close the gender investment gap one transaction at a time.

Moira lives her activism with both courage and conviction. In addition to Chooks SA, Moira is a member of team at Collaboration for Impact and facilitates community change efforts across Australia.


If you can't make the live event, register below and we'll send you a full recording of the call
Speakers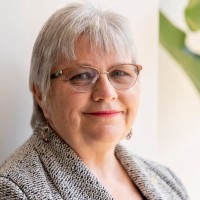 Moira Were
Moira Were is a social entrepreneur and advocate for women and people who are disadvantaged who has brought a fresh, innovative and inclusive approach to businesses, government and not-for-profits in Australia and around the world.

Moira is highly regarded for her creative and inclusive cross-sectoral work. Through roles in the public service and as a senior advisor to a cabinet minister, Moira developed policy, advocacy, management and strategic leadership expertise that gave her insight invaluable in her executive, board and director positions. She has served on statutory and regulatory bodies and held a range of leadership roles in not-for-profit organizations.

Dissatisfied with the lack of investment opportunities available to female entrepreneurs and women-led start-up companies, Moira founded Chooks SA in 2017.

Moira received an Order of Australia in 2019 in recognition of her significant service to the community of South Australia through a range of roles, and to social welfare.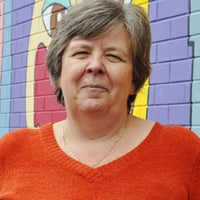 Liz Weaver
Liz Weaver is the Co-CEO of Tamarack Institute where she is leading the Tamarack Learning Centre. The Tamarack Learning Centre has a focus on advancing community change efforts and does this by focusing on five strategic areas including collective impact, collaborative leadership, community engagement, community innovation and evaluating community impact. Liz is well-known for her thought leadership on collective impact and is the author of several popular and academic papers on the topic. She is a co-catalyst partner with the Collective Impact Forum and leads a collective impact capacity building strategy with the Ontario Trillium Foundation.

Liz is passionate about the power and potential of communities getting to impact on complex issues. Prior to her current role at Tamarack, Liz led the Vibrant Communities Canada team and assisted place-based collaborative tables develop their frameworks of change and supported and guided their projects from idea to impact.