ColIective Impact in Action | Montréal's Neighbourhood-Based Poverty-Reduction Movement
English Version
Date: Tuesday, February 23, 2020 | 1:00 p.m. - 2:00 p.m. ET
Speakers: Rotem Ayalon, co-coordinator, Collective Impact Project, Centraide du Grand Montréal and Sylvia Cheuy

Register for the English webinar below


Date: 25 février 2021, de 13 à 14 h (HNE)
Intervenantes: Jean-Marie Chapeau, co-coordonnateur, Projet impact collectif, Centraide du Grand Montréal, et Nathalie Blanchet, Institut Tamarack
Montréal's Collective Impact Project - A Shared Neighbourhood-Based Strategy to Reduce Poverty
17 Montreal neighbourhoods – 9 Collaborative Funders – 3 Strategic Partners - $23 million investment
Five years ago, Montréal's Collective Impact Project was launched as a unique neighbourhood-based effort to experiment, innovate and find new ways to accelerate change and achieve measurable and significant outcomes to reduce poverty. Centraide du Grand Montréal has been the catalyst and project operations lead of this innovative approach to city-wide change.
Join Sylvia Cheuy as she welcomes Rotem Ayalon, co-coordinator of the Collective Impact Project (CIP) to share key learnings and insights generated from the first five years of this inspiring example of Collective Impact in action. Learn about the impacts, ripple effects and learnings that the CIP has generated during its first phase and discover what they're thinking about as they consider the next phase of their work.
Learn More:
Register for this webinar below. All registrants will receive a full recording of the webinar, a copy of the slides, and a collection of links and resources.


Speakers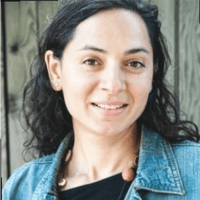 Rotem Ayalon
Co-coordinator, Collective Impact Project

Rotem Ayalon co-coordinates the Collective Impact Project at Centraide of Greater Montréal. She has a master's degree in urban planning from McGill University and a bachelor's degree in agricultural engineering from Cornell University. Rotem is passionate about food issues in cities and is a founding member of Québec's first food policy council in Montréal.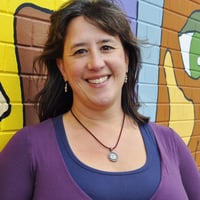 Sylvia Cheuy, Consulting Director, Collective Impact, Tamarack Institute

Sylvia is a Consulting Director of the Tamarack Institute's Collective Impact Idea Area. She is passionate about community change and what becomes possible when residents and various sector leaders share an aspirational vision for their future. She believes that when the assets of residents and community are identified and connected, they become powerful drivers of community change. Sylvia completed her graduate diploma in Social Innovation at the University of Waterloo in 2013 where she explored opportunities to reimagine regional food systems. Sylvia lives in Caledon Ontario with her husband, John Graham and their three children.