Collaborative Leadership For Collective Impact
Date: September 22, 2020 | 9:00 p.m. - 10:30 p.m. (Ontario/Eastern)
September 23, 2020 | 9:00 a.m - 10:30 a.m. (Singapore)

Speakers: Liz Weaver, Paul Born, Lim Kar Yee and Melissa Tan

This webinar targets Board members and leaders of social service agencies, social purpose organisations and public services. The speakers will discuss the idea of Collaborative Leadership and why it is so important in a complex social service sector. We will highlight:
The importance of aligning the collective impact common agenda to the mission and vision of the organization

The key role of board members in collective impact efforts

The different collective impact design features

Identifying how Board members and community leaders can deploy Collective Impact to achieve system-level impacts
The webinar will also include the insights from a local policymaker and community leader to provide their perspective on how Collective Impact can transform the social service sector in Singapore.
Can't make the live event? Register below and we'll send you a full recording of the webinar.
As part of this webinar series, learners will be able to participate in pre- and post-webinar activities on the GatherHere platform. GatherHere is the online space for the Social Service Tribe, the community of like-minded individuals in the sector who share a vision of empowering everyone to live with dignity. It is where sector professionals can come together to work, communicate, network and reach differently to do good for the sector. For more information on GatherHere, you may also like to view the introductory video.
About National Council of Social Service, Social Service Institute

NCSS is the umbrella body for over 480 member Social Service Agencies in Singapore. Its mission is to provide leadership and direction in enhancing the capabilities and capacity of our members, advocating for social service needs and strengthening strategic partnerships, for an effective social service ecosystem. Social Service Institute is a key division under the Human Capital and Organisation Development Group of the National Council of Social Service (NCSS). It is a Continuing Education and Training centre for social services by SkillsFuture Singapore and aligns to the Social Service Sector Strategic Thrust by developing skilled professionals and the capability of the sector. This is achieved through SSI's leadership and partnership with stakeholders, agility in providing relevant and quality training and spirit of innovation and entrepreneurship.
About Tamarack Institute
Tamarack is a learning community of over 30,000 members and is Canada's leading authority on Community Change thinking and action. Tamarack has also played a significant role in ending poverty and deepening community in more than 400 cities. Since 2011, Tamarack has collaborated with colleagues in Canada, the United States and internationally as a co-catalyst in advancing Collective Impact as a framework for community change. Tamarack also recognizes that Collective Impact is just one of many mechanisms for community change and that collaboration takes many forms and approaches. Tamarack actively works with collaborators including the Collective Impact Forum, the Harwood Institute in the United States; Inspiring Communities in New Zealand and Collaboration for Impact in Australia to intentionally build the field of practice in Collective Impact and collaborative community change efforts.
Speakers
Liz Weaver
Co-CEO, Tamarack Learning Centre

Liz Weaver is the Co-CEO of Tamarack Institute where she is leading the Tamarack Learning Centre. Liz is well-known for her thought leadership on Collective Impact and is the author of several popular and academic papers on the topic. She is a co-catalyst partner with the Collective Impact Forum and in 2018, led a Collective Impact capacity building strategy with the Ontario Trillium Foundation. Liz is passionate about the power and potential of communities getting to impact on complex issues. Prior to her current role at Tamarack, Liz led the Vibrant Communities Canada team and assisted place-based collaborative tables develop their frameworks of change, and supported and guided their projects from idea to impact.
Paul Born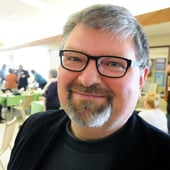 Co-CEO, Tamarack Institute & Director, Vibrant Communities
Paul Born is global leader and an award-winning author on issues of community. His knowledge about Collective Impact and Community Engagement is extensive. Paul is also the Co-founder and Co-CEO of Tamarack Institute and the Founder and Director of Vibrant Communities, a Collective Impact movement including Cities Reducing Poverty and Cities Deepening Community, now active in over 400 cities. A large-scale community change facilitator, Paul is the author of four books including two Canadian best sellers, a Senior Ashoka Fellow, and an Asset-Based Community Development (ABCD) Global Faculty member. The Governor General inducted Paul into the Order of Canada in 2019.

Lim Kar Yee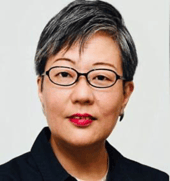 Senior Director, CDC Planning & Development, People's Association
Ms Lim Kar Yee is the Senior Director, looking after the five Community Development Councils (CDCs), at the People's Association. Her work includes bridging communities (e.g. design & co-facilitate community visioning), building capabilities and social networks (e.g. gambling addiction across sectors), and strengthening local social infrastructure (e.g. Integrated Care Programme or ICP). Kar Yee helps partners to connect to communities to meet emerging and felt needs. She and her team have been a backbone agency for the ICP for the past seven years.
Melissa Tan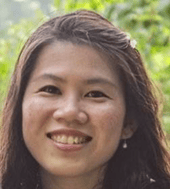 Senior Deputy Director, Resilience and Engagement Division, Ministry for Culture, Community and Youth
Melissa has been with the engagement unit of the Resilience and Engagement Division in MCCY since September 2016. Her work involves developing and promoting the adoption of central engagement resources for whole-of-government as we develop new capabilities for deeper and more collaborative ways of working with stakeholders and citizens. Prior to MCCY, she spent five years in the National Arts Council where encounters with numerous creative individuals have made her a firm believer in the power of collective wisdom. This fuels her optimism for a future where people and organisations, regardless of their motivation or circumstance, work collaboratively for the common good of Singapore.
The Singapore Together Movement was launched by DPM Heng Swee Keat in June 2019 to deepen and strengthen partnerships and engagements with citizens to build our collective future together. Melissa Tan, Senior Deputy Director for Partnership and Engagement Development at MCCY's Resilience and Engagement Division, will share what the movement is about, what citizens and organisations can look forward to, as well as the opportunities for collective impact.