The Collaboration Spectrum Revisited
Date: Wednesday, October 27, 2021 | 1:00 p.m. - 2:00 p.m. ET
Speakers: Liz Weaver, Co-CEO Tamarack Institute and Sylvia Cheuy, Director, Collective Impact, Tamarack Institute
The Collaboration Spectrum is a foundational approach for Tamarack. There are so many ways that collaborative efforts are organized. The Collaboration Spectrum recognizes the different forms and functions of collaborative efforts. As the intensity of the collaborative effort increases, so does the need to focus on intentionally building relationships and trust across the collaborative partners.

The Collaboration Spectrum tool is designed to help collaborative groups identify their current form of collaboration and consider how they would like to see their collective efforts evolve. Not all collaborative efforts move along the spectrum, but those that do, benefit from setting a goal and developing a path forward.

In September, Tamarack published a deeper dive into collaboration with a paper called The Collaboration Spectrum Revisited. In the paper, we dissect each point on the collaboration spectrum and dive deeper into elements describing the role of the convener, accountability, basic structure and intended outcomes. Join Liz Weaver and Sylvia Cheuy in a lively conversation about collaboration, what works, what doesn't work and how you can move from collaborative idea to community impact.
For More Information:

Register for this webinar below. All registrants will receive a full recording of the webinar, a copy of the slides, and a collection of links and resources.

Speakers
Liz Weaver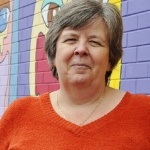 Liz Weaver is the Co-CEO of Tamarack Institute where she is leading the Tamarack Learning Centre which is focused on advancing community change leadership. The Tamarack Learning Centre promotes five strategic interconnected practices including collective impact, collaborative leadership, community engagement, community innovation and evaluating community impact. Liz is well-known for her thought leadership on collective impact and is the author of several popular and academic papers on the topic. She is a co-catalyst partner with the Collective Impact Forum. Liz is passionate about the power and potential of communities getting to impact on complex issues.
Sylvia Cheuy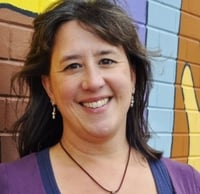 Sylvia Cheuy is a Consulting Director of the Tamarack Institute's Collective Impact Idea Area. She is passionate about community change and what becomes possible when residents and various sector leaders share an aspirational vision for their future. Sylvia believes that when the assets of residents and community are recognized and connected, they become powerful drivers of community change. Sylvia completed her Graduate Diploma in Social Innovation at the University of Waterloo in 2013 where she explored opportunities to create change within regional food systems.