Circle: A Container to Host Conversations that Matter
Date: Thursday, July 16 2020 | 1:00 p.m. - 2:00 p.m. ET
Speakers: Ame-Lia Tamburrini & Sylvia Cheuy

In this time of uncertainty and great upheaval there is a growing desire to do things differently. We are hungry for new knowledge, insights and ways of being that can guide our path forward. What if the answers we are seeking are already within us but can only be discovered by harnessing the collective insights and inner wisdom of many? What if the solutions to the wicked problems of today will only emerge by finding new ways to listen, learn and host conversations that matter?
Circle is an ancient practice that is common to many global traditions. It is an engagement tool that creates a powerful container for people to share their stories and experiences, uncover their interconnectedness and together, distill collective wisdom. In this webinar you will learn:
Why circle practice is so important for this time

Core principles and common applications of circle

How to host a circle dialogue
Join us as we uncover the powerful engagement tool of circle practice and discover how you can start advancing positive change now by hosting conversations that matter.


Learn More:
Register for the live discussion below. By registering, you will also receive a full recording of the call, a copy of the slides, and a collection of links and resources.


Speakers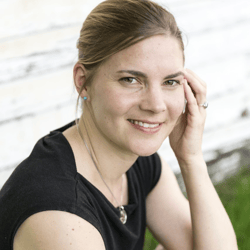 Ame-Lia Tamburrini
Ame-Lia is the founder and principal of Hum Consulting. She is an engagement and dialogue specialist with a BSc. Kinesiology (Waterloo) and MSc. Epidemiology (Calgary). Her passion for human health has grown from the physical body, to the environmental and social determinants of health, to the ways in which we interact and connect. Following 13 years of engaging with project proponents in resource development, government, Indigenous and non-Indigenous communities around the world and witnessing the ever-increasing divide between people she became determined to change the ways in which we engage with each other. Hum Consulting was born out of that desire and aims to create more harmony, unity and momentum in communities, one conversation at a time. She is an advocate for the circle dialogue method for its ability to decrease power differentials, build interconnectedness and give everyone a voice. She delights in bringing that process to the fields of restorative justice and planning as well as to change-makers who have a desire to tap into their inner wisdom to solve today's wicked problems.
At the core, Ame-Lia Tamburrini is a healer. She brings joy to everything she does and when in her presence you are sure to smile while learning something about yourself. She is honoured to be trained by the One Circle Foundation, Peace of the Circle, Restorative Justice Victoria, and International Association of Public Participation and grateful for all her life experiences that have given her the skills and desire to guide conversations that heal. Today she resides on the traditional territory of the Lkwungen peoples (Victoria, BC) and loves soaking up the beauty of this land.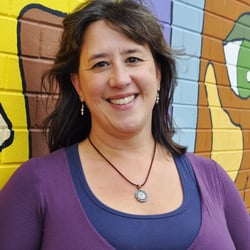 Sylvia Cheuy
Sylvia is a Consulting Director of the Tamarack Institute's Collective Impact Idea Area Idea Area. She is passionate about community change and what becomes possible when residents and various sector leaders share an aspirational vision for their future. Sylvia believes that when the assets of residents and community are recognized and connected they become powerful drivers of community change. Sylvia is an internationally recognized community-builder and trainer. Over the past five years, much of Sylvia's work has focused on building awareness and capacity in the areas of Collective Impact and Community Engagement throughout North America.
Prior to joining Tamarack, Sylvia was the founding Executive Director to Headwaters Communities in Action (HCIA), a grassroots citizen initiative that fosters collaborative leadership and action in support of a long-term vision of well-being for Ontario's Headwaters region. This experience gives Sylvia practical knowledge and first-hand experience of what it takes to engage and mobilize positive community change.
Register for the live discussion below. By registering, you will also receive a full recording of the call, a copy of the slides, and a collection of links and resources.