Investing in Leadership – A CHSSN Case Study
Date: May 26, 2021 | 1:00 pm - 2:00 pm ET / 11:00 - 12:00 pm MT
Speakers: Jennifer Johnson, Russ Kueber and Liz Weaver
Share with your network:
Maintaining health and well being and preserving English-language culture and identity are two core focus points for the Community Health and Social Services Network (CHSSN). For over 20 years, the CHSSN team has supported a network of community leaders across Quebec in a quest to make connections, support individuals in communities access health and social services, and build community vitality.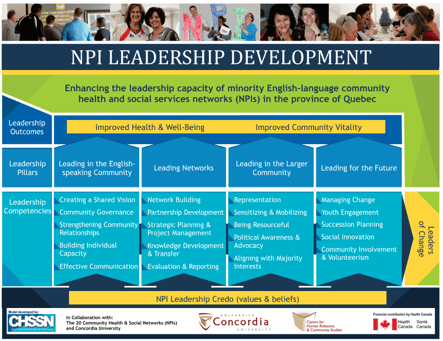 Join Jennifer Johnson, Executive Director and Russ Kueber as they describe the importance of building a collaborative and focused network of leaders across Quebec. In 2018, CHSSN partnered with Concordia University – Centre for Human Relations and Community Studies to develop an evidence-based NPI Leadership Development Model. The model identifies the required leadership competencies and leadership pillars which CHSSN believes will drive toward the shared outcomes of the network.
Johnson and Kueber have seen CHSSN grow and thrive over its history. They have also witnessed the growth and development of their community-based network leaders. This was evident as the network was able to rapidly pivot and respond to the COVID pandemic. Join us to learn more about the work of CHSSN and the benefits of focusing on leadership development to drive community change.
For More Information:
Can't make the live webinar? Register below to receive a full recording of the discussion.


Speakers
Jennifer Johnson, CHSSN & QCHF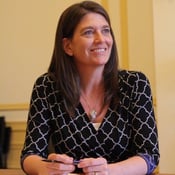 Mrs. Johnson has been the Executive Director of the Community Health and Social Services Network (CHSSN) since 2005 and worked for the organization since its inception in 2000. She is also the Executive Director of the Quebec Community Health and Social Services Foundation (QCHF) since 2011. She has been working on access issues for health and social services for the English-speaking community of Quebec since 1995. Mrs. Johnson co-authored a book called The Holland Centre Experience: A community development model for minorities, which underscores the unique challenges a linguistic minority community faces in ensuring its long term vitality. Mrs. Johnson was a member of the Provincial Committee that advises the Quebec Health Minister on health and social service issues regarding the English-speaking community of Quebec from 2007 until 2013. Mrs. Johnson holds a Master's Degree in Public Health (MPH) from Boston University, Boston, MA, a Certificate of International Development from Institut universitaire des études de développement, Geneva, Switzerland and a Bachelor of Arts Degree in English Literature from The University of the South, Sewanee, TN. She immigrated to Canada from the United States in 1991 and has been living in Quebec City ever since.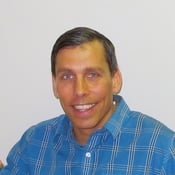 Russ Kueber, CHSSN
Russ is the Programs Manager and leads the community development support team at CHSSN. His primary role is to provide training and development support to the English-language networks across the province of Quebec. He has also authored a variety of CHSSN publications such as the Community Mobilization Model for Improving the Health and Vitality of English-speaking communities in Quebec. Prior to the CHSSN, Russ was a manager in public health with the Alberta government. He has a master's degree in Adult Education specializing in leadership and organizational development from the University of Calgary.
Liz Weaver, Tamarack Institute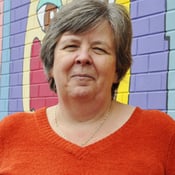 Liz is the Co-CEO of Tamarack Institute where she is leading the Tamarack Learning Centre which is focused on advancing community change leadership. The Tamarack Learning Centre promotes five strategic interconnected practices including collective impact, collaborative leadership, community engagement, community innovation and evaluating community impact. Liz is well-known for her thought leadership on collective impact and is the author of several popular and academic papers on the topic. She is a co-catalyst partner with the Collective Impact Forum. Liz is passionate about the power and potential of communities getting to impact on complex issues.