Building Ecosystems for Positive Change
Date: Wednesday, March 24, 2021 | 1:00 p.m. - 2:00 p.m. ET
Speakers: Tatiana Fraser, Rachel Sinha, and Liz Weaver
There are many ways of creating social change. For those looking for lasting systemic change, 'ecosystem building' has become a leading strategy. It involves building the infrastructure to support key actors to create change at multiple levels on the system at once.
While the impact of these ecosystems is promising, starting, bringing people along with you, devising an emergent strategy as you go, all present unique challenges that can be overwhelming and isolating for those in charge. Rachel & Tatiana know this feeling because they both started and co-led ecosystems in the UK and Canada respectively.
This webinar will share some of the key strategies, challenges and opportunities - taking insights from Building Ecosystems for Positive Change, the new guide from Rachel Sinha and Tatiana Fraser, co-founders of The Systems Sanctuary.
We will explore what an ecosystem project looks like and how this strategy is used to build the conditions for systems change. We will share a framework you can use to look at the roles needed in your ecosystem and can use to assess your current work and gaps.

For More Information:

• Visit the Systems Sanctuary website to discover tools, resources and workshops
• Read Building Ecosystems for Gender Equity by the Systems Sanctuary
• Read Building Ecosystems for Positive Change by the Systems Sanctuary

Register for this webinar below. All registrants will receive a full recording of the webinar, a copy of the slides, and a collection of links and resources.


Speakers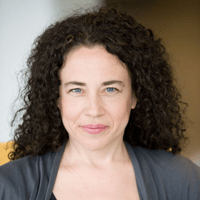 Tatiana Fraser
Tatiana has 25 years of experience leading and scaling systems innovations, creating strategic learning communities and movement building. Co-founder of Girls Action Foundation and co-author of Girls Positive (Random House 2016), she has worked to reframe the narrative around gender equality and to advance the leadership and social justice of girls and women. Through the gender lab, her work has focussed on bridging resources and ecosystem practice at the intersection of gender equity and systems change.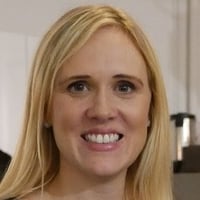 Rachel Sinha
Rachel is the co-founder of The Finance Innovation Lab and The Systems Studio. The Lab was named a semi-finalist in the Buckminster Fuller Award 'Socially Responsible Designs Highest Award' for its work bringing together people post financial crisis, to accelerate positive change in the financial system. Rachel moved from London to New York in 2015 and launched The System Studio designed to build the field of systems change practice.

Liz Weaver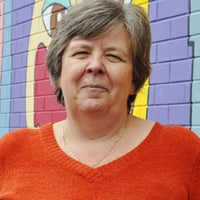 is the Co-CEO of Tamarack Institute where she is leading the Tamarack Learning Centre which is focused on advancing community change leadership. The Tamarack Learning Centre promotes five strategic interconnected practices including collective impact, collaborative leadership, community engagement, community innovation and evaluating community impact. Liz is well-known for her thought leadership on collective impact and is the author of several popular and academic papers on the topic. She is a co-catalyst partner with the Collective Impact Forum. Liz is passionate about the power and potential of communities getting to impact on complex issues.